UNIQLO Enlists Doraemon As New Global Sustainability Ambassador
Doraemon goes green to promote the brand's sustainability initiatives.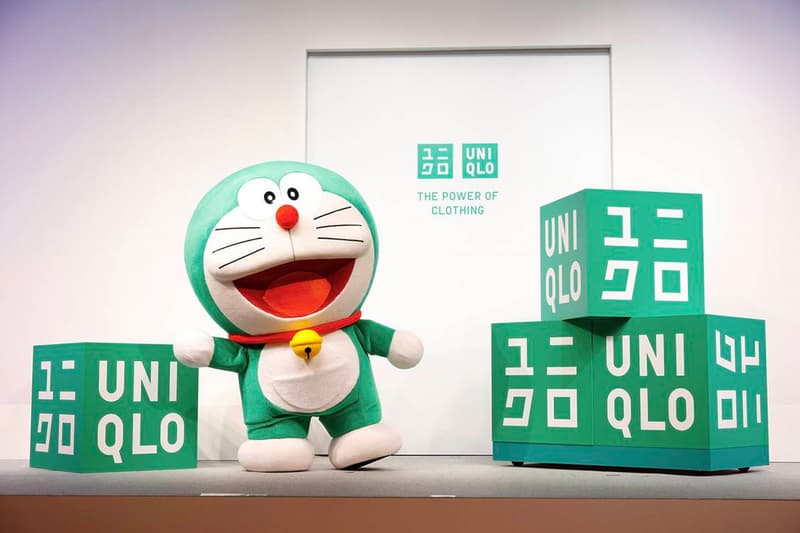 The world's most recognizable Japanese robotic cat has officially been appointed as global apparel retailer, UNIQLO's Global Sustainability Ambassador. The internationally beloved Doraemon activates its "sustainability mode" by quite literally, going green. The fast-fashion retailer partners with the blue, now green Japanese manga and anime character to urge consumers to change their feature "through the power of clothing".
Koji Yanai, Group Senior Executive Officer at Fast Retailing released a statement, "We are delighted to partner with Doraemon. Over the past two decades, UNIQLO has undertaken numerous sustainability initiatives through business to contribute to a better, more sustainable world. We believe that the impact of the COVID-19 pandemic, social transformations, and evolving consumer attitudes make it more important than ever to collaborate with customers and other stakeholders in driving positive social change."
Through the help of Green Doraemon, the brand hopes utilize the character to present its sustainable initiatives in "fun and easy understandable ways". Doraemon Sustainability Mode is expected to be featured across UNIQLO stores worldwide, as well as on the brand websites and other channels. Doraemon will also assist in UNIQLO's school outreach program for students in Japan, participate in sporting events, as well as appear to promote its apparel that are environmentally friendly-focused.
Doraemon joins a memorable list of UNIQLO Global Brand Ambassadors including tennis legend Roger Federer, Kei Nishikori, Shingo Kunieda, Gordon Reid, Ayumu Hirano and Adama Scott. 2021 has geared up to be a big year for Doraemon, who only in January launched a Chinese New Year Doraemon x Gucci collaboration.
View this post on Instagram
In other fashion news, FUTURA and HAZE released a "Stop Asian Hate" capsule.