The "ULTRA UMAMI SPICE" Blends More Than 20 Ingredients
And has raised more than 700% of its funding goal on Makuake, a Japanese crowdfunding site.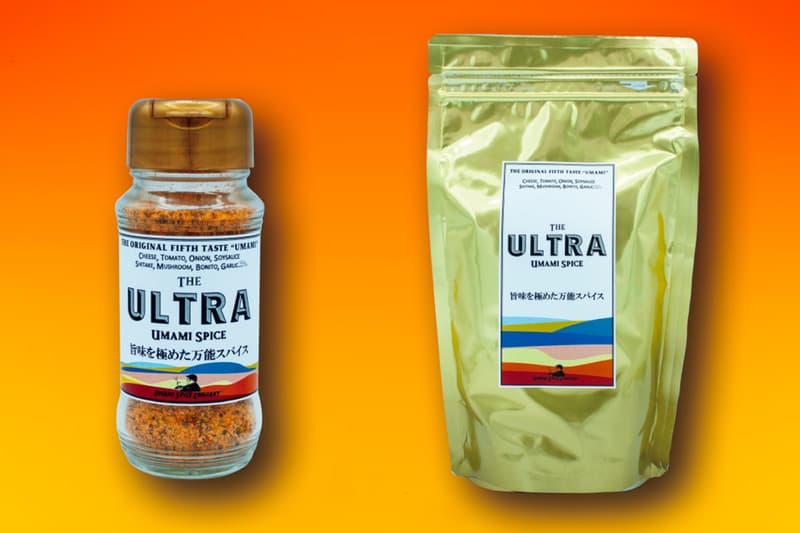 Japanese umami spice is a truly versatile seasoning. Translated to English, its name means "pleasant savory taste," and it offers a rich flavor found naturally in foodstuffs as varied as sun-dried tomatoes, parmesan cheese, miso, soy sauce and mushrooms. Now, startup Circus Co. has readied a boldly-named "ULTRA UMAMI SPICE" that blends more than 20 ingredients — including several of the ones listed above.
Common uses for umami spice include enhancing ramen, tempura and rice balls, supplying seasoning to beef and turkey burgers or chicken breasts, adding a little extra kick to salads and even replacing salt on top of freshly-popped popcorn. According to the company's bio, the idea for "ULTRA UMAMI SPICE" was birthed in a home kitchen. A "Mr. Suzuki," who was the "president and designer" of an unnamed outdoor apparel company began cooking at home while under coronavirus-related lockdowns in 2020. He became enthralled by the ideas of spice and seasoning, and stumbled upon his "ULTRA UMAMI SPICE" recipe, which, after fine-tuning was developed in earnest by a Japanese spice company. Launched on Japanese crowdfunding platform Makuake, "ULTRA UMAMI SPICE" is currently at 704% of its inaugural funding goal of ¥300,000 JPY (approximately $2,769 USD).
If you're interested in adding "ULTRA UMAMI SPICE" to your spice cabinet, it's available in several size options on Makuake, with prices ranging from ¥3,000 JPY (approximately $28 USD) for two bottles to ¥21,600 JPY (approximately $199 USD) for 24 bottles. All orders will be shipped in the latter half of May 2021.
In other food news, Halo has joined forces with Pringles for "Moa Burger"-flavored chips.