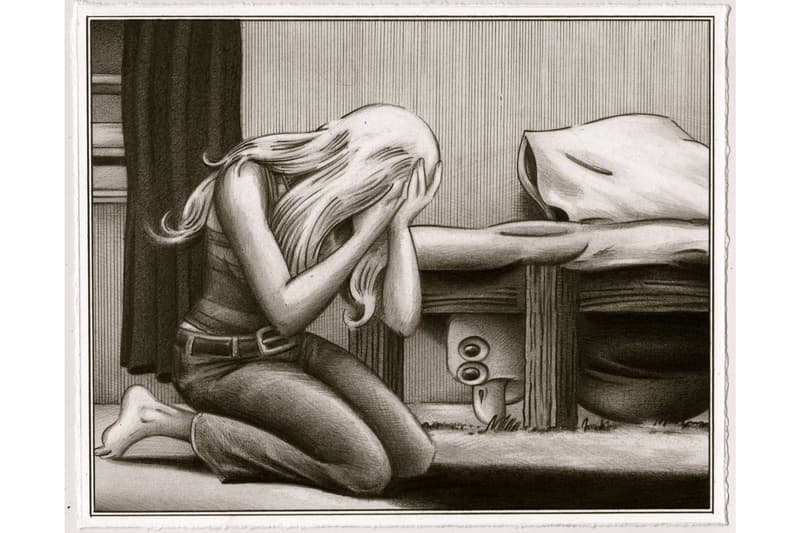 1 of 9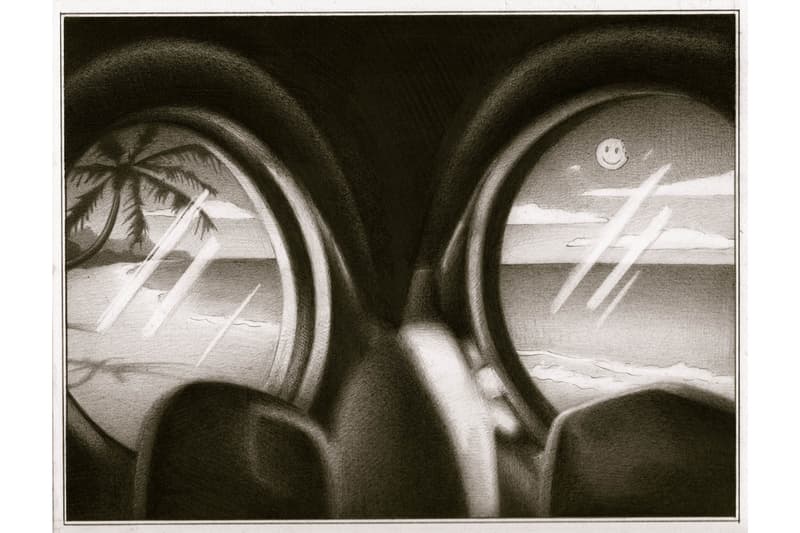 2 of 9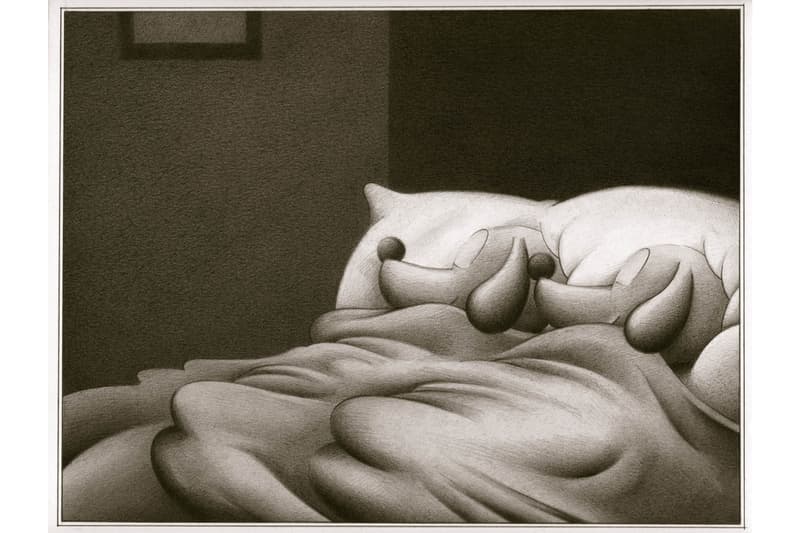 3 of 9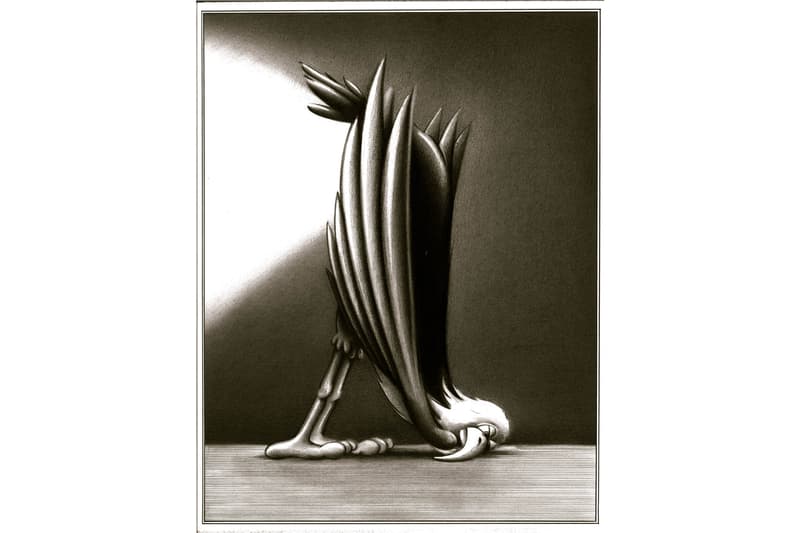 4 of 9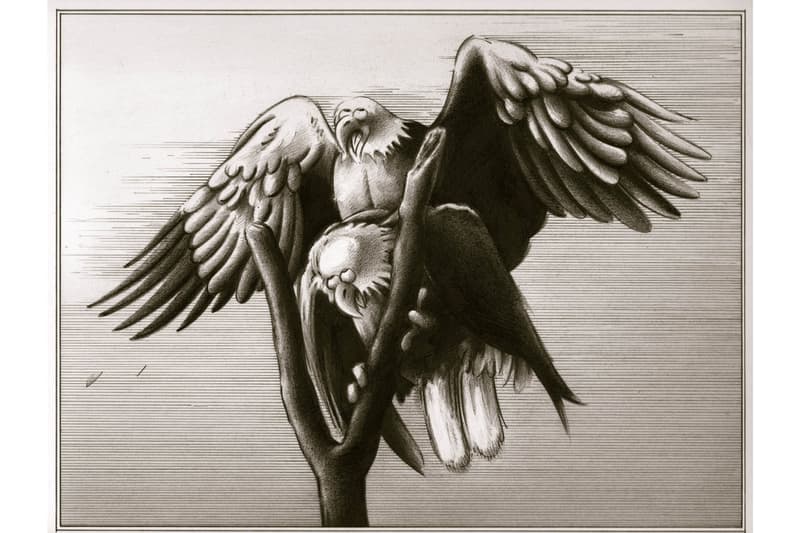 5 of 9
6 of 9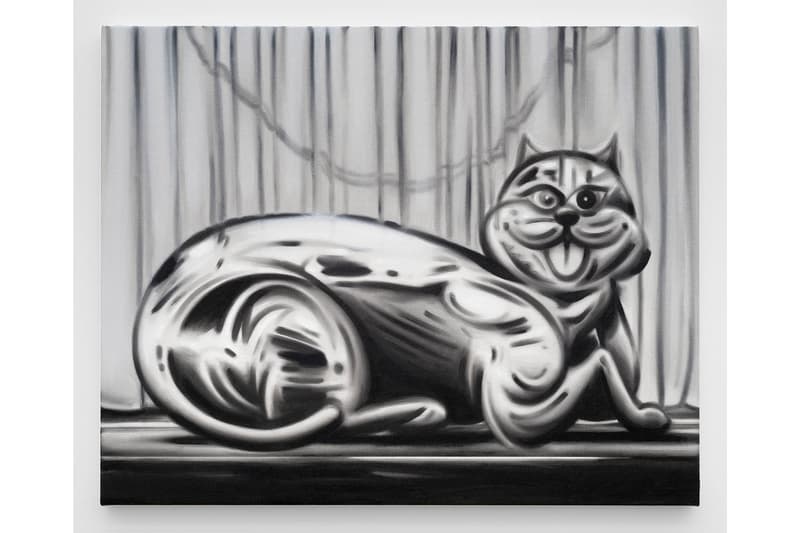 7 of 9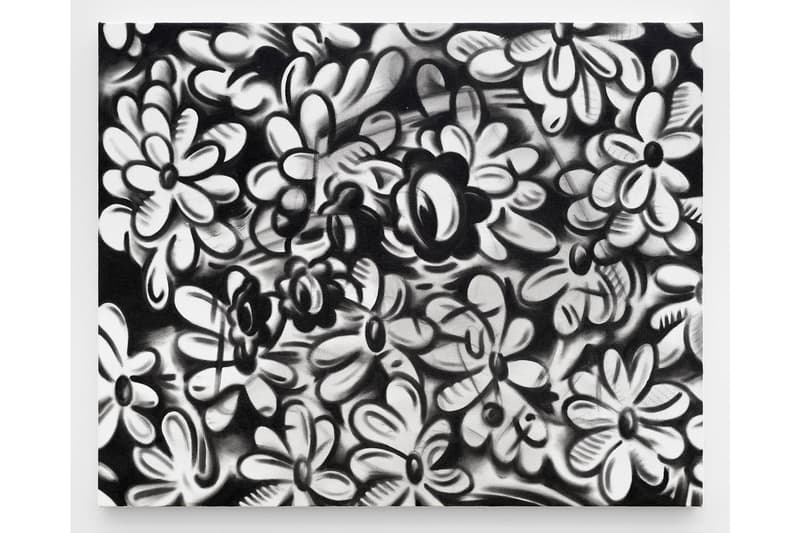 8 of 9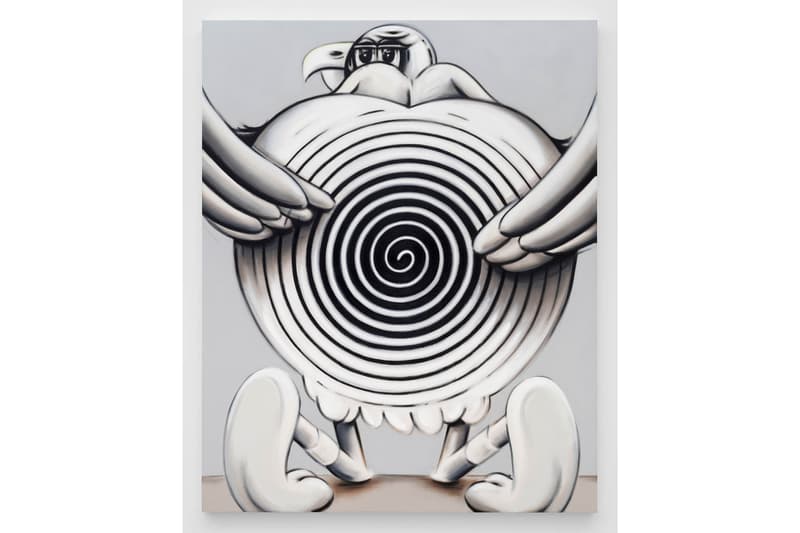 9 of 9
Ryan Travis Christian Pokes Fun at Eagles in "Cryin Ryan" Exhibition
Unveiling oil-on-canvas paintings for the first time.
---
Ryan Travis Christian will soon kick off his fourth solo exhibition at Chicago's Western Exhibitions gallery. Entitled "Cryin Ryan," the presentation will feature a selection of new oil-on-canvas paintings portraying his recognizable spin on 1930s-inspired cartoons through absurdist scenarios and thought-provoking themes. Featured across the dramatic compositions are eagles that aim to subvert the "sacred mascot of nationalism," as per the gallery in a statement.
"Humanity has attached itself to birds in a really terrible way, and I'm going to continue that tradition," said the artist. Art writer Jason Foumberg added: "So, in several artworks he turns the eagle on its head to celebrate its majestic anus. Why? Ryan has a way of bringing to light the dark side of life. He can be uncomfortably hilarious, but comedy is a great antidote to fear. Ryan's new artworks prove that he is a seriously funny guy who speaks softly but carries a big stick."
Highlighted works include an eagle hiding under a bed as it observes a weeping female subject, a closely-cropped view of an eagle wearing shades that reflect a beachy landscape and eagles mating on a branch. Moreover, the presentation marks the first time the artist is showcasing his oil paintings to the public. "The master of nonsense is coming out of the closet as a painter, swapping his graphite sfumato for slimy oils after ten years of sketching wickedly weird drawings on paper that were small enough for collectors to stash like guilty pleasures."
"Cryin Ryan" will run from April 16 to May 29. Visit Western Exhibitions' website to learn more.
Western Exhibitions
1709 W Chicago Ave
Chicago, IL 60622 USA
312.480.8390