G-SHOCK Bases New MR-G Watches on Winning Ways of the Samurai
Kachi-Iro literally means Victory Color.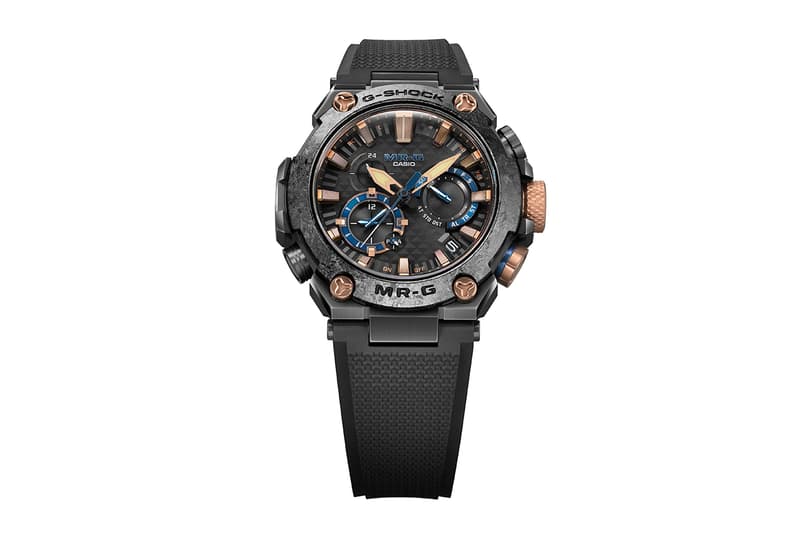 1 of 5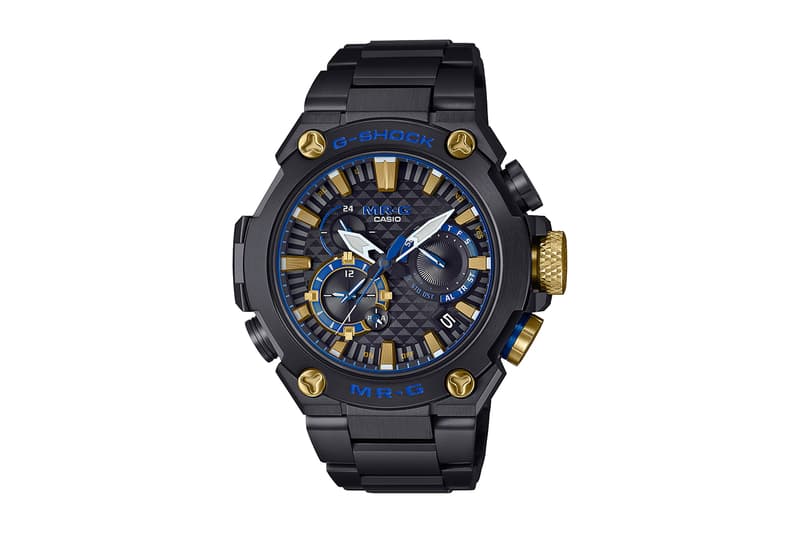 2 of 5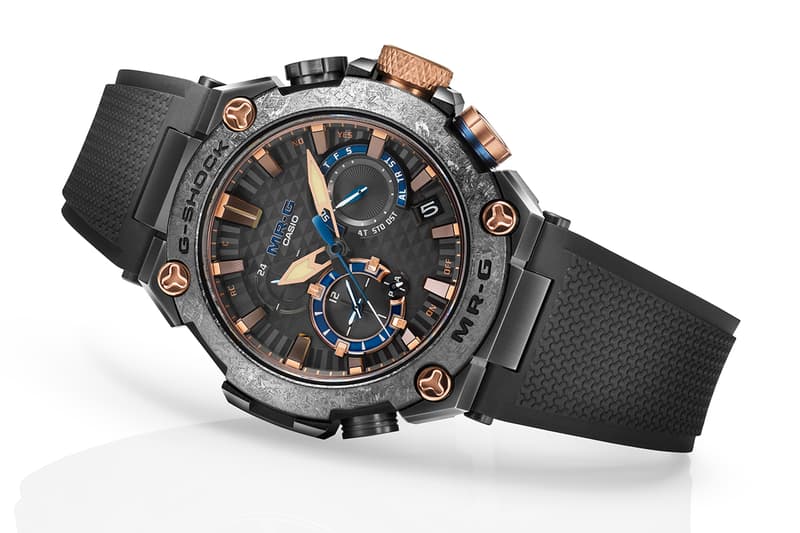 3 of 5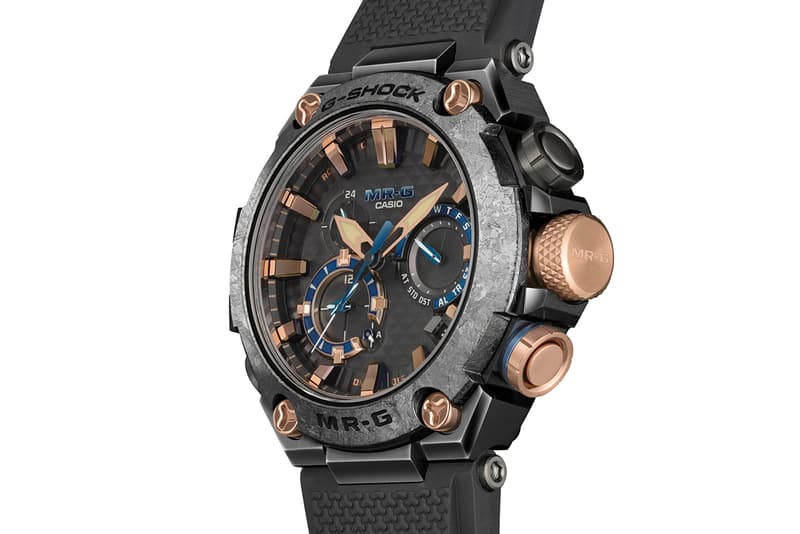 4 of 5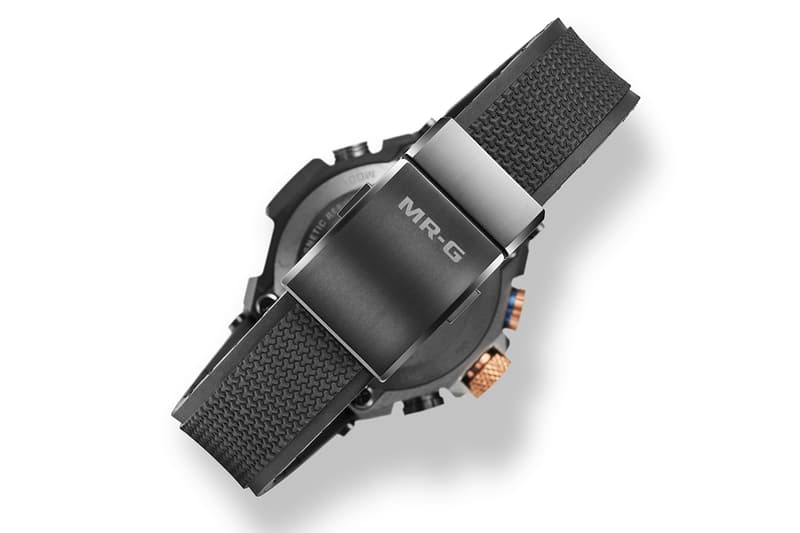 5 of 5
Two new watches joining G-SHOCK's range-topping MR-G line take their inspiration from the armor of Japan's Samurai warriors.
Not only do the oversized watch heads bring to mind the traditional silhouette of a Samurai's elaborate armored helmet but these two new models make use of kachi-iro or 'victory color,' a dark navy tone that the Samurai associated with winning and would use to decorate their armor for luck in battle. Here it is used as an accent color on the watches' bezel, hands and dial.
Another traditional Japanese motif, that of Uroko-mon, a triangular scale pattern, is used to bring texture to the dials.
While the MRG-B2000B uses a bezel formed from the same hardened and DLC-coated titanium used for its case and bracelet, MRG-B2000R is further embellished through the use of a titanium bezel, recrystallized using a heat treatment to bring out a distinctive pattern reminiscent of 'nie' crystals present in Japanese swords. The watch is finished with a rubber strap featured a bishamon kikko relief.
Both watches are powered by Tough Solar, are water resistant to 200m and feature Multiband6 radio-control, Smartphone Link, dual time, stopwatch, alarms, countdown function and LED illumination.
Both models are available now via G-SHOCK, priced $3,000 USD.
Elsewhere in watches, Bremont pays tribute to the Jaguar E-type with a Rally Timer box set.