Conor Benn is Ready to Become One of Boxing's Greats
The British welterweight on his dad, the pressure and becoming a world champion.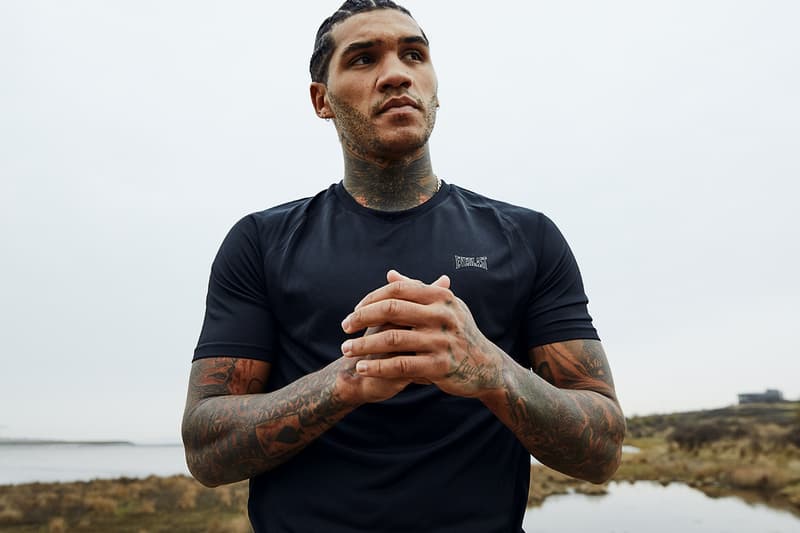 For many athletes following in the footsteps of their parents, the pressure to succeed from an early stage can often outweigh their true potential. In individual sports like boxing, especially, the comparisons that can be made from one fighter to another through something as simple as the way a punch is thrown or how someone conducts their ring walk, can often be fatal.
For British welterweight fighter Conor Benn — the son of former two-time world champion Nigel Benn — it's something he had to learn to deal with. "I now understand that certain pressure comes with my name and that will always be there," he tells HYPEBEAST. "I've had to come to terms with it over the years and now I just use it as extra motivation".
The 24-year-old Everlast fighter is speaking ahead of his upcoming WBA Continental Welterweight title defence in London next month, more than 25 years on from when his father famously defended his WBC Super-Middleweight title against U.S. fighter Gerald McClellan. Benn senior — who retired the following year with a record of 42-1-5 — is renowned as one of the sport's greats by many, and remains an inspiration for Benn himself too.
"Growing up around my dad I was always naturally drawn to the sport of boxing," he explains. "Once I felt confident in my abilities as a boxer, it was a natural fit. My dad's always been in my corner with words of encouragement or criticism if needed, but he's also let me make my own impression on the sport and taken a backseat when necessary too".
Benn's opponent in next month's title defence is 31-year-old Colombian Samuel Vargas, who himself has faced the likes of Errol Spence Jr and Amir Khan across his 11-year professional career. Despite being dealt his sixth career defeat against the still-unbeaten Vergil Ortiz Jr. in his last bout in July, Benn isn't about to get complacent.
"He [Vargas] brings a real threat and one I'm really excited for," he explains. "This is a guy who put [Amir] Khan on the deck and a fighter who has been in with Errol Spence. He's definitely going to bring the heat on April 10, and I'm going to match fire with fire — so it should be explosive".
After sending Vargas a message of warning in the latter's native Spanish earlier this month, Benn added that now he'd "let his fists do the talking". Despite the obvious threat Vargas poses, Benn's confidence in his ability is obvious as he scouts out potential later challengers.
While the chances of him fighting fellow Brit Josh Kelly were dealt a blow after his recent defeat to Russian fighter David Avanesyan, Benn is eyeing up some more household names as his next opponent. "[Josh] Kelly is obviously someone we were looking at closely and expected to fight later this year, but that is up in the air now," he says. "I'd like to test myself against the greats of the British generation, like Amir Khan or Kell Brook. Saying that, of course the Kelly fight can still happen if the fans want it".
While there were initially doubts surrounding Benn's natural ability, his rise through the professional ranks — alongside his 17-0 record with 11 knockouts — is both a testament to him and his team. After defeating the former IBO welterweight world champion Sebastian Formella by unanimous decision late last year, Benn is now targeting world glory.
"It would mean everything to become world champion. That's the goal for any fighter dedicated to his craft. There was a time early in my career where I didn't know if I could achieve that level, but after years of training and growth both physically and mentally in and outside the ring, I know that I can".