Raekwon and Ghostface Killah's 'VERZUZ' Battle Date Announced
Catch the exciting Wu Tang Clan face-off this March 2021.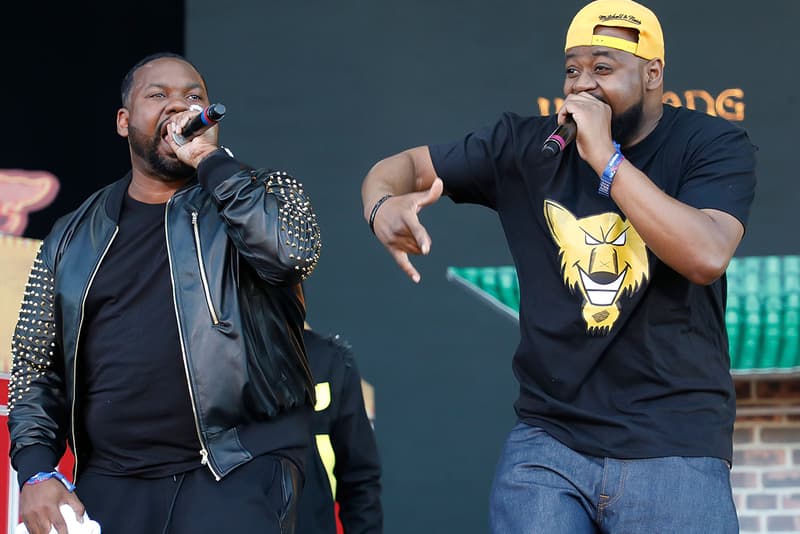 A date for the highly-anticipated VERZUZ showdown between Raekwon and Ghostface Killah has been announced.
The two Wu-Tang Clan staples are set to face off on March 20, with the event going live on VERZUZ TV and the Triller app. "Steel sharpen steel," The Chef wrote on Instagram.
The battle was first announced by Swizz Beatz and Timbaland during a March 2021 Instagram Live where they also discussed the recap of the star-studded D'Angelo and friends battle. Raekwon v. Ghostface Killah will also mark the first VERZUZ battle following Triller Network's acquisition of the song battle franchise. "This is a momentous occasion not only for Verzuz and Triller but the music business as a whole," the co-founders said in a joint statement. "By putting Verzuz in the Triller Network ecosystem and expanding the Verzuz brand to be side by side with the powerful Triller app, we will be able to continue to grow and evolve the music business as a whole, as we have been doing. To have partners in Triller who share our vision, specifically to celebrate and elevate the amazing artists who continue to shape culture around the world and give the consumer more direct access, is game changing."
View this post on Instagram
Elsewhere in music, The Weeknd announced that he is boycotting the GRAMMYs and will no longer submit his music for consideration.