Mr Jones Drops Far Out Watch in Honor of Martian Exploration
Two moons floating over the surface of the Red Planet indicate hours and minutes.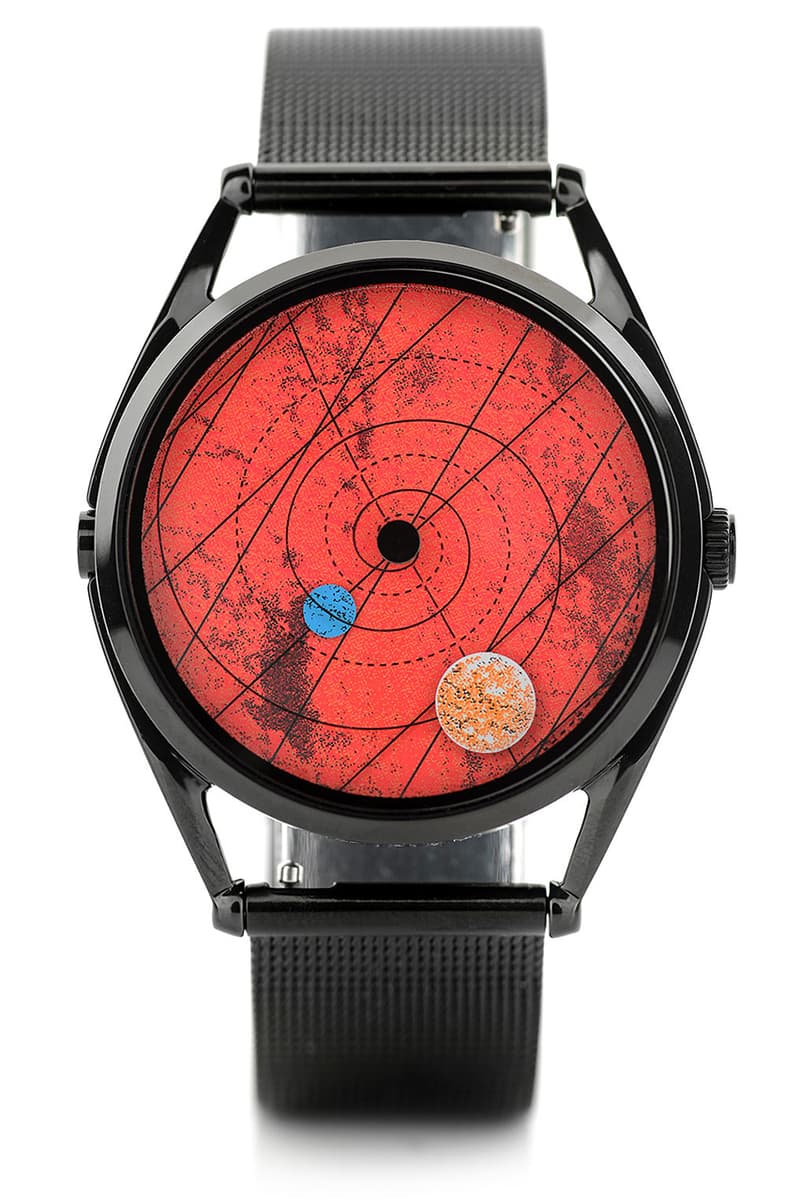 1 of 4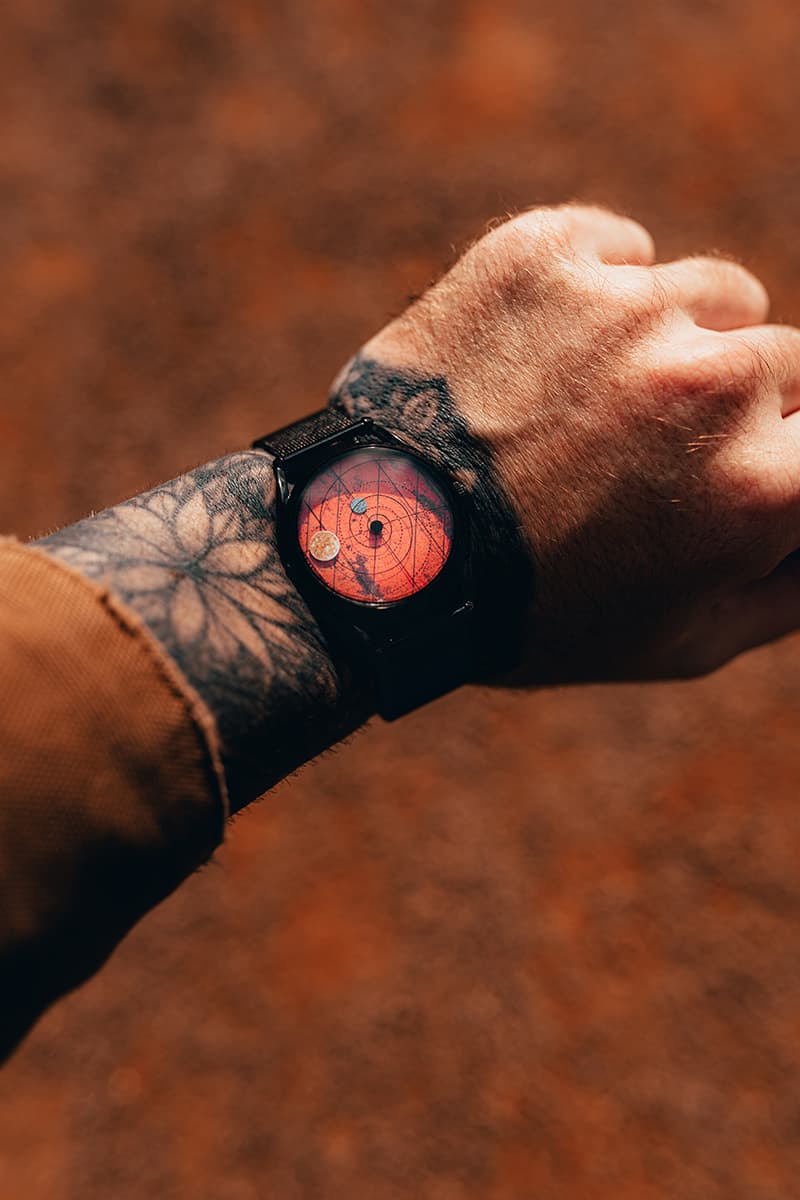 2 of 4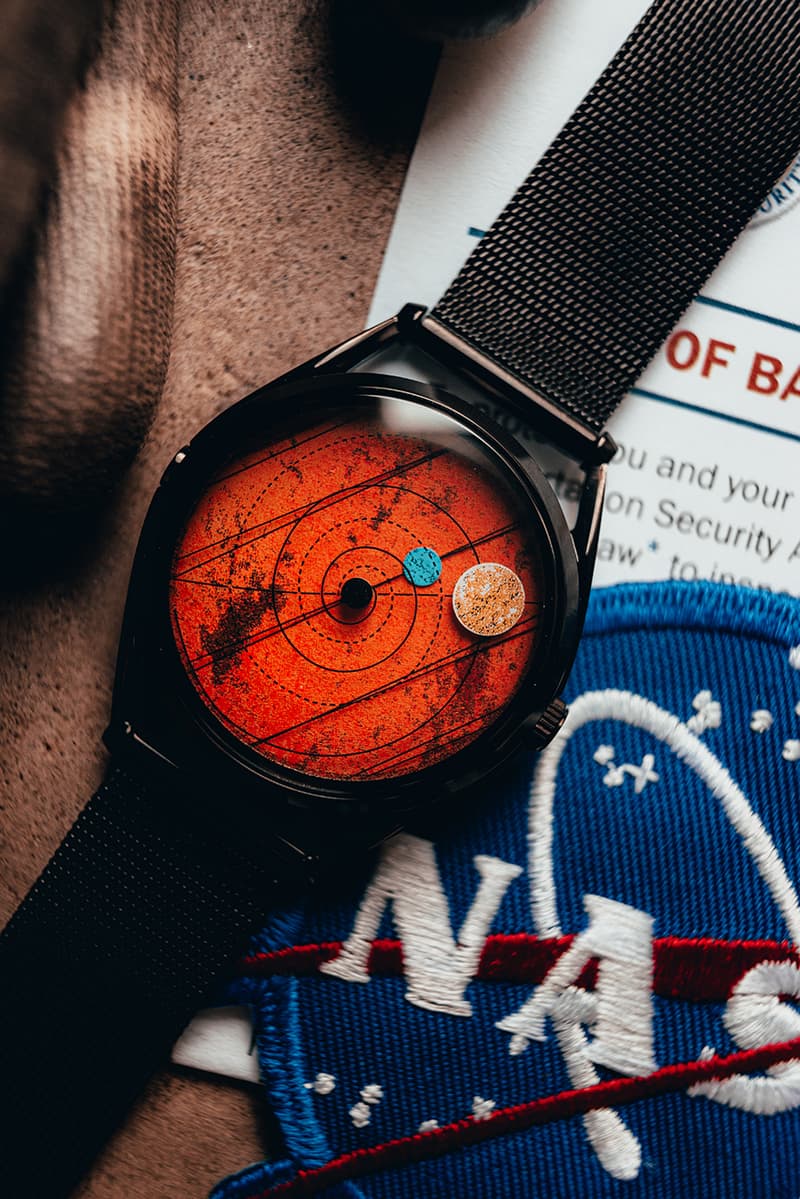 3 of 4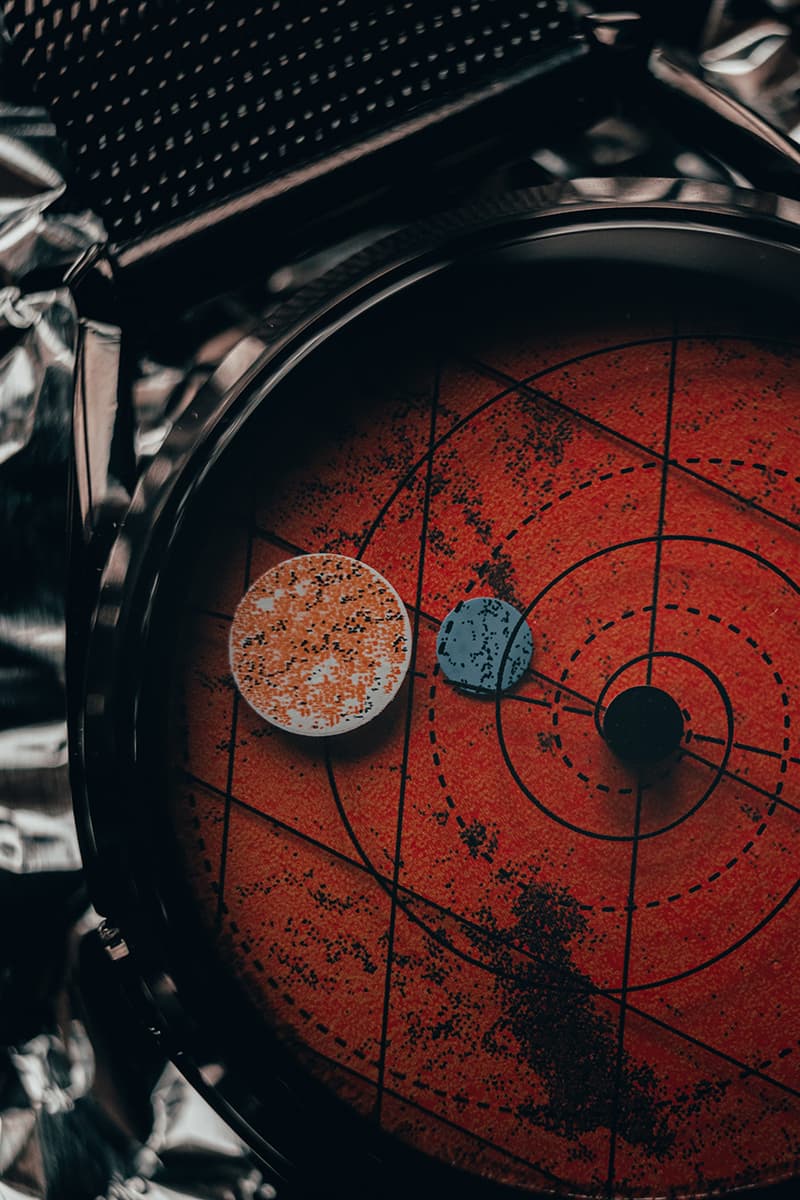 4 of 4
Mr Jones Watches has dropped Far Out, a hand-printed quartz watch with orbital timekeeping.
Clearly inspired by the recent space race to Mars and the successful landing of the Perseverance rover, the London-based watch brand selected a design from print artist (and the company's own print technician) Paul Wardski.
Wardski not only designed the Martian surface dial but also mixed the inks and printed each color before handing the components over for assembly.
"When I first saw the images from Mars taken by Perseverance rover I thought, wow, we are actually discovering a whole new alien planet," he said. "We are receiving these real, detailed landscapes images that we could only imagine before. It's pretty mind blowing that humans have managed to put a car sized robot on Mars, that's able to send these beautiful digital landscape images back to us."
Depictions of two of Mars' moons take the place of conventional hands with the Deimos (the larger moon) indicating minutes while Phobos (the smaller moon) indicates the hours.
Far Out is limited to just 100 pieces and is available via Mr Jones Watches, priced $245 USD.
Elsewhere in watches, Audemars Piguet announces the end of its most famous watch.