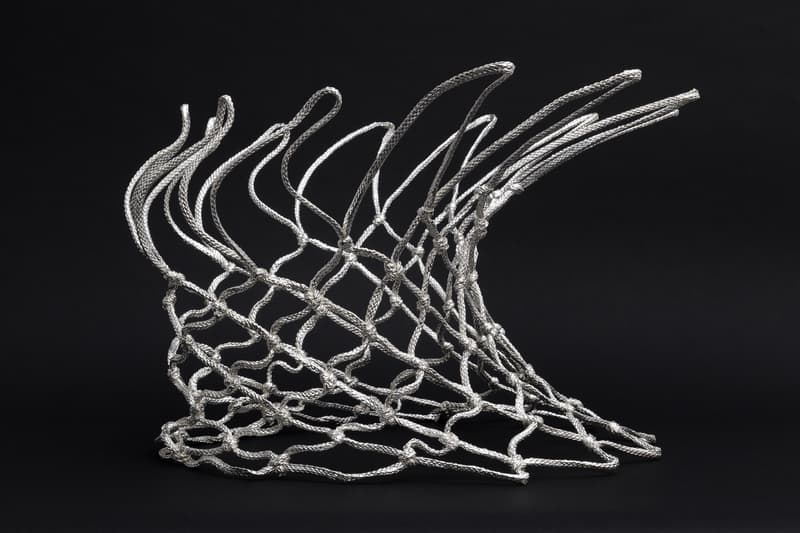 1 of 3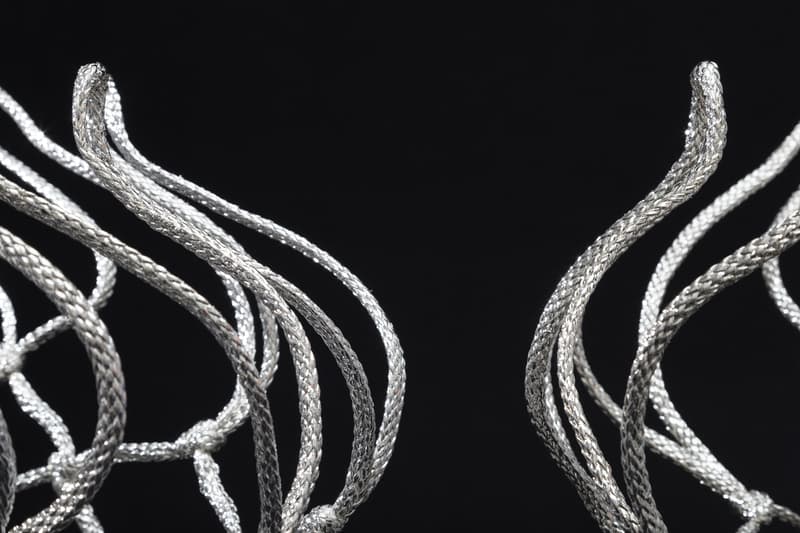 2 of 3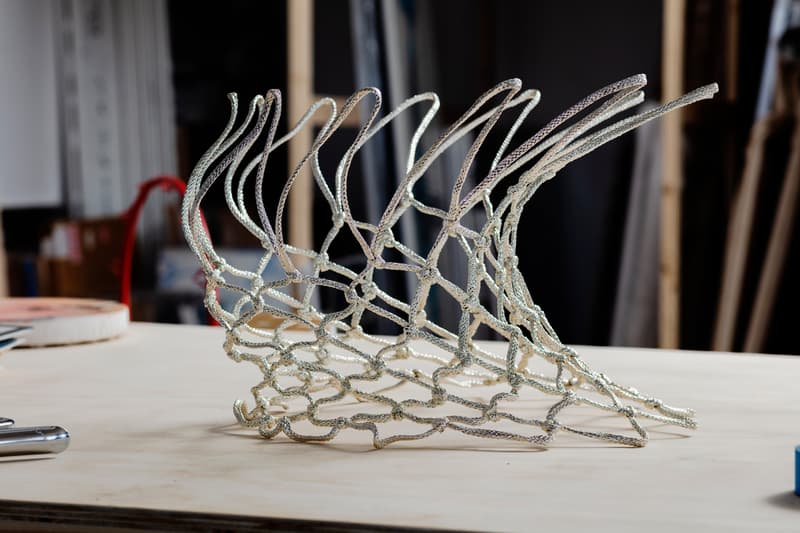 3 of 3
Tyrrell Winston Crafts Chrome Basketball Net Sculpture Edition
Entitled 'Moving Landscape.'
---
Tyrrell Winston is next to partner up with Louis Buhl & Co. as part of their ongoing series of collaborative editions with leading contemporary artists. For the partnership, the acclaimed New York-based multimedia artist unveiled a limited edition sculpture called Moving Landscape. The work is a chrome basketball net that measures 20 by 20.5 by 13.5 inches.
With this piece Winston aims to capture "a moment frozen in time" with the sculpture's "form appearing as if a basketball was shot through the net just seconds ago," as per a press statement. "A compellingly dynamic silhouette, Winston's 'Moving Landscape' gives permanent life to an object that plays an integral role within the beloved sport."
Each edition in the series varies slightly in size, shape and color. The work is part of the artist's ongoing studio practice of referencing sports and popular culture to create dynamic objects and artworks made using new and found objects. "Each element used in Winston's work carries its own identity, context, and inseparable association that creates an automatic dialogue. Unifying concepts of nostalgia, salvation, and rebirth, Winston's work gives refuge to new life."
Check out the Moving Landscape sculpture edition above and look out for an official release on  Louis Buhl & Co.'s website this April 1 at 12 p.m. EST. Pricing details have yet to be revealed.
For more editions, check out Jean Jullien's latest collaboration with Case Studyo featuring a porcelain lamp inspired by a character named Billy The Lit Companion.