Purists, Say Goodbye to Mercedes-AMG as You Know It, Because It's Going Hybrid
But fear not — a hybrid power supply may offer upwards of 800 HP.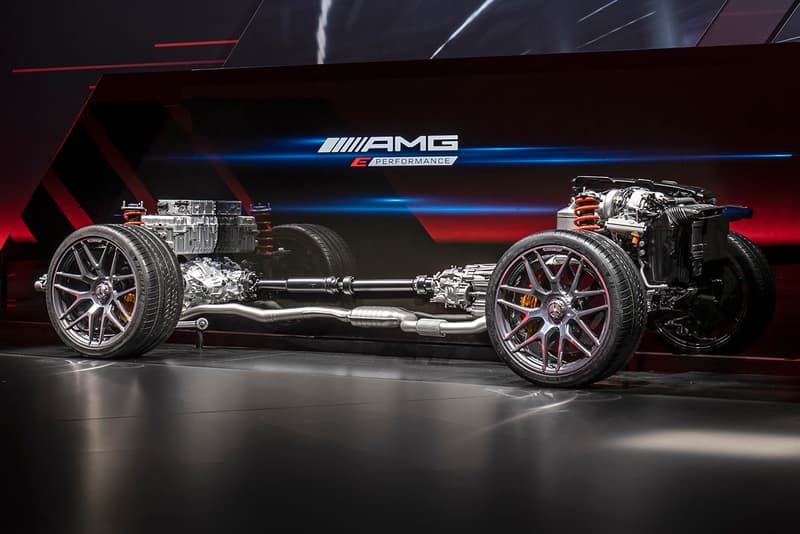 Mercedes-AMG is a shining beacon of hope for fans of V8 and V12 power plants, but soon models such as its C63 and soon-coming GT73 will come with hybrid power and technology.
While this may disappoint purists at first, fear not. Mercedes-AMG has a number of tricks up its sleeve to keep even the most die-hard motoring fans satisfied. For example, hybrid and electric powertrains have proven to be just as powerful (if not more) than standard combustion engines, and with this in mind, it's touted that models such as the GT73 will come with a twin-turbocharged four-liter V8 that's paired with an Electric Drive Unit. Overall, power is said to be at around 804 HP and 738 lb-ft of torque, equating to a 0-60 MPH time of fewer than three seconds.
One fact that may truly shock is that the next-generation C63 has been confirmed to be fitted with a two-liter, four-cylinder plug-in hybrid engine that will produce almost 650 HP thanks to a 442 HP engine and a 201 HP electric motor unit. And, for fans of the turbochargers, Mercedes-AMG has also said that this engine will come with an electric exhaust-gas turbocharger, which is being realized for the first time in a production vehicle as it's derived straight from Formula 1.
Electric power is to be sent to the rear wheels alongside a fully-variable 4MATIC+ all-wheel-drive system, while an electronically-operated two-speed transmission and an electronically controlled rear-axle differential lock will ensure a visceral driving experience — perhaps even more thrilling than the standard range of AMG models. Electric, Comfort, Sport, Sport+, Race, and Individual modes, as well as break recuperation, will also come to play.
Lastly, many may worry about the lack of sound produced from hybrid engines in comparison to Mercedes-AMG's common-place V8s. To solve this, the minds behind the marque have produced what it calls an "authentic AMG Sound Experience," delivered via additional hardware such as loudspeakers, shakers, and sound generators.
For now, this is all Mercedes-AMG has divulged, so stay tuned to HYPEBEAST and HYPEBEAST Car Club for more information as news unfolds.
Elsewhere, Kia has unveiled its supercar-beating EV6 GT that can do 0-62 MPH in 3.5 seconds.