Broadway is Getting Its Own 'Game of Thrones' Prequel Play
Ned Stark and Jaime and Tyrion Lannister are set to return.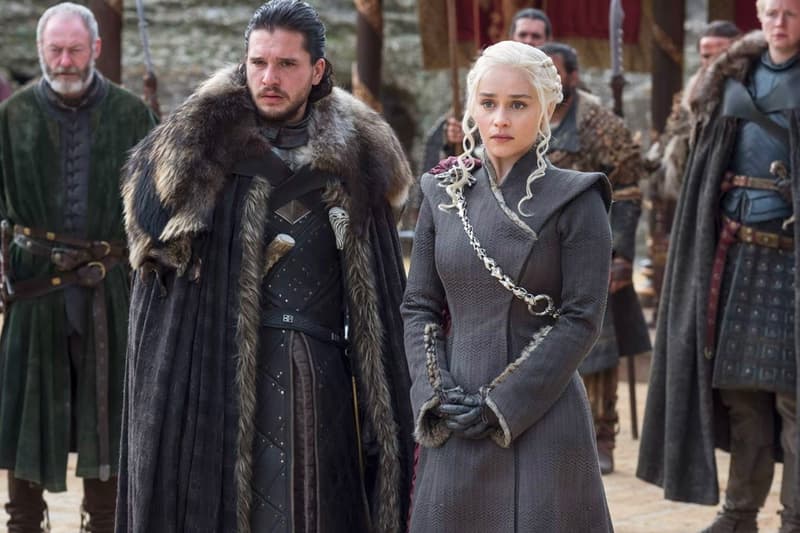 Between three new spin-offs and a fresh deal with HBO, George R.R. Martin has been getting busy with his Game of Thrones franchise, but the author isn't stopping there. According to a new report from The Hollywood Reporter, the fantasy drama series is now coming to Broadway as well.
Planned for release across New York City, London's West End and Australia, the new show is written by Martin himself and produced by Simon Painter and The Illusionists' Tim Lawson alongside Kilburn Live. The 1984's award-winning playwright Duncan MacMillan and The Courier director Dominic Cooke will also join the writing team with Martin.
Unlike the other spin-offs that have already been confirmed, the Broadway play is set to be a prequel and will bring back some of the television series' most beloved characters, including Ned Stark, Cersei, Jaime, and Tyrion Lannister, and even Littlefinger and Varys. The plot will revolve around a contest name The Great Tourney at Harrenhal, which takes place 16 years before the events of the HBO show.
According to the play's official description: "The play will for the first time take audiences deeper behind the scenes of a landmark event that previously was shrouded in mystery. Featuring many of the most iconic and well-known characters from the series, the production will boast a story centered around love, vengeance, madness and the dangers of dealing in prophecy, in the process revealing secrets and lies that have only been hinted at until now."
Yet to be titled, the upcoming Game of Thrones Broadway prequel is scheduled for 2023.
Elsewhere in entertainment, Guy Ritchie and Jason Statham's Wrath of Man has just dropped its first trailer.