Lil Uzi Vert Teases 'The Real Uzi 2' Sequel Mixtape
A possible followup to his debut mixtape from 2014.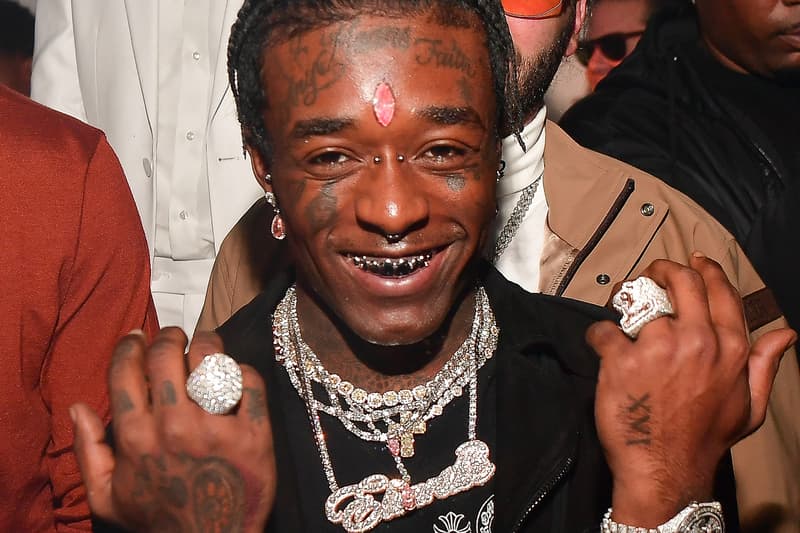 Lil Uzi Vert is hinting at a sequel for his debut mixtape, The Real Uzi.
The artist took to social media to tease the possible project, but tweeted nothing more than the title The Real Uzi 2. Fans quickly flocked to the replies section to share their excitement for the mixtape and the tracks they want a part two of, while others poked fun at the idea that the record will probably not see a release until 2023.
The Real Uzi dropped in August 2014 and marks the Philadelphia rapper's first mixtape. Spanning a total of 17 tracks, the project was hosted by Don Cannon and featured guest appearances from Lee Mazin, A$AP Ant, Gillie Da Kid and Kur. Uzi dropped his breakout mixtape Luv Is Rage the year after, which spawned sequels Luv Is Rage 1.5 and Luv Is Rage 2 in 2015 and 2017 respectively.
In addition to The Real Uzi 2, the artist is looking at a second collab with Pluto x Baby Pluto partner, Future. "Crazy thing is me and @1future about 2 drop again," Uzi wrote in one tweet. "The first one was strictly for the Skreeeetz …… The second one is for the BIGGEST SPEAKERS YOU OWN[.] I'm telling you[.] Mark my words @1future #ThePlutos," he wrote in a separate tweet. No info on a release date was shared, however.
Stay tuned for more info on the The Real Uzi 2.
The real uzi 2 .

— Uzi London ?☄️?® (@LILUZIVERT) March 21, 2021
bro finna tweet this and we wont hear about it til 2023

— Corn? (@snuurid) March 21, 2021
need a pt 2 of dis song too ONG pic.twitter.com/eUsC26mEUc

— K? (@whoskumba) March 21, 2021
Elsewhere in music, Cardi B earned her fifth No. 1 with "UP," officially making her the only woman rapper to log two No. 1s with no guest features.