Zara Owner Inditex Reports that Net Income Fell 70% During Pandemic
The company has shifted its focus to online sales.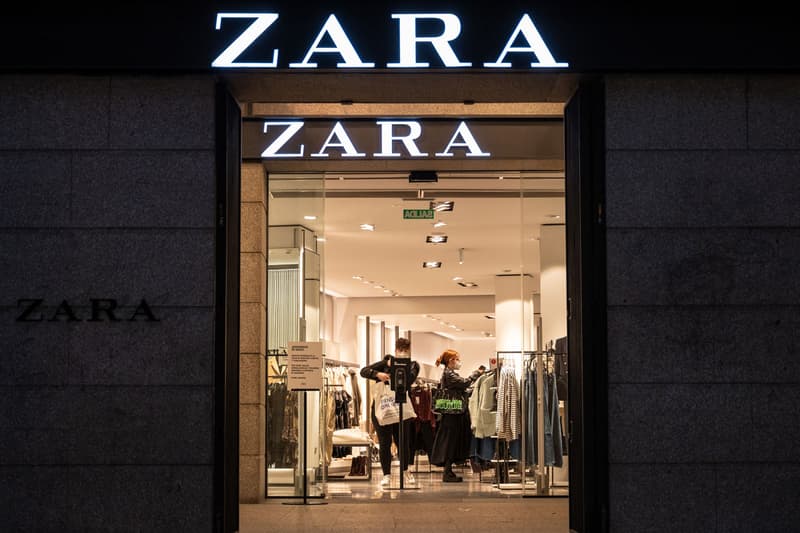 Spanish multinational clothing company Inditex, which owns large retailers like Zara and Bershka, announced in its 2020 annual report that its net income fell by 70 percent from 2019.
Inditex explained that losses were due in part to disruptions caused by COVID-19, including restrictions placed on social gatherings and local lockdown laws. The company said that trading hours in-store were down 25.5 percent in 2020, and 30 percent of its global stores were shuttered by January 31. Over half of its other retail locations experienced trading restrictions due to local limitations.
As of March 8, Inditex said that 15 percent of its stores remained temporarily closed. However, it anticipates that nearly all of its brick-and-mortar sites will reopen by April 12.
The company said that the pandemic led to the company's "strategic transformation," including a focus on shifting to online sales and steps toward prioritizing sustainability. Online sales continued to be a major growth driver for the company, contributing to €6.6. billion EUR (approximately $7.8 billion USD) in sales last year.
In June, Zara announced that it would be closing 1,000 to 1,200 retail stores within the next year and would concentrate on e-commerce and online sales.
Though the pandemic has hit the retail industry hard, some global companies have seen successes as online shopping continues to expand in popularity. In February, Uniqlo's parent company Fast Retailing surpassed Inditex for the very first time, with a market cap of $103 billion USD.