Instagram Lite Relaunches Today, Featuring No Ads and Limited Use of Reels
Instagram's stripped-down version of the app is available today in 170 countries.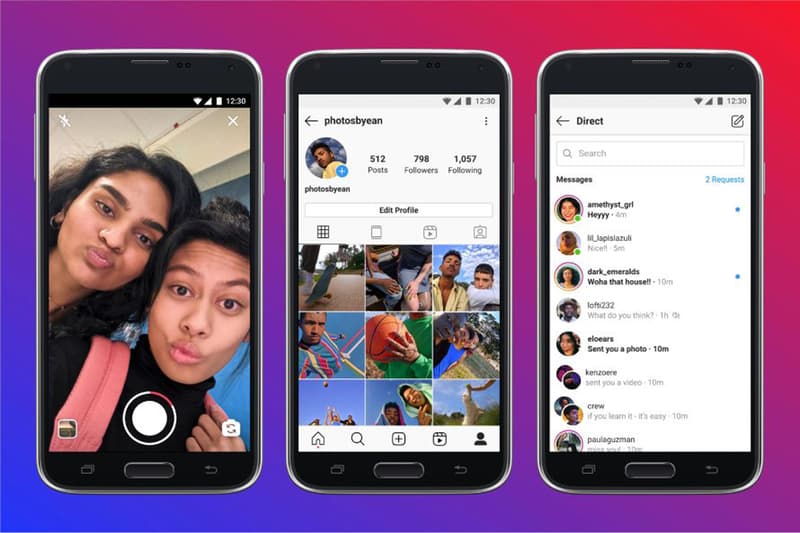 Instagram announced that a stripped-down version of the app called Instagram Lite has launched in 170 countries on Android devices. This 2 MB app will offer greater compatiblity with older wifi networks and phones than its 30 MB counterpart, allowing more users to make use of the Facebook-owned platform.
Tzach Hadar, Facebook's director of product management in Tel Aviv, told Reuters, "[Instagram Lite] uses a lot less data so if you have a small data package you are not going to run out when you use the service. But the aim is for us to give the same breadth of experience you get on Instagram." The majority of the Instagram Lite development process was overseen by Facebook Tel Aviv (which also developed Facebook Lite in 2015) and a New York-based team.
In a blog post, Facebook explains that it sought to preserve the aesthetics of Instagram while prioritizing the services that Instagram Lite users use most: messaging and video. To keep the app's performance consistent, Instagram removed accessory features like transition animations and AR filters — as well as the shopping tab, according to The Verge. Limited support will be available for Reels; The Verge also reports that users will be able to view Reels but not create them, and advertisements will not appear on the app as of now, although both of these features may arrive with more expanded functionality down the line. Facebook says some cosmetic customization options like "dark mode" will still be available.
This is the second launch for Instagram Lite, which initially rolled out in 2018. The app was later pulled from the Google Play Store last year in anticipation of this revamp.
The Instagram Lite rollout begins today on the Google Play Store and will be followed by a wider global release soon. For more information on the app, visit Facebook's blog.
This week we're rolling out a new version of Instagram Lite for Android to more than 170 countries. We want more people around the world to enjoy a high quality Instagram experience, no matter what device or network they're on. pic.twitter.com/iCR9xoSCnd

— Vishal Shah (@vishalshahis) March 10, 2021