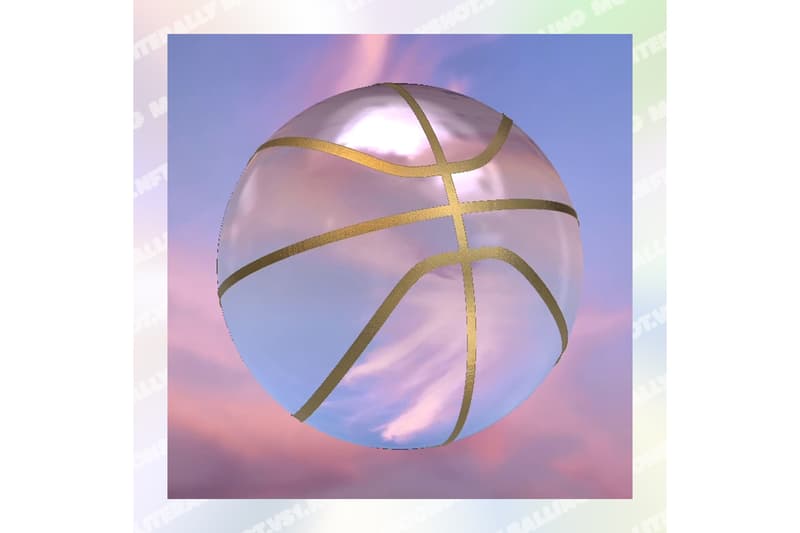 Victor Solomon Releases NFT Art of Crystallized Basketball on OpenSea
Rendered in a continuous, 3D loop.
---
Los Angeles-based artist Victor Solomon is releasing a NFT artwork based on an original sculpture of his signature etched crystal basketball. The physical object was made for his "Literally Balling" project — an ongoing series that features various icons and totems from the culture and world of basketball. The crypto artwork, entitled MoonShotVS1.NFT, is a digital reimagining of the sculpture rendered in a continuous, three-dimensional loop.
"Throughout Literally Balling's journey, recurring limited edition sculptural releases have provided opportunities for collectors to participate in the conversation between art and sport and feel a sense of ownership in the project," said Victor Solomon to HYPEBEAST. "Today, as an opportunity for us to contribute to the rapidly evolving NFT market, we're proud to announce our first digital release: MoonShotVS.1.NFT."
The MoonShot.VS1.NFT digital collectible is available exclusively on OpenSea's platform in auction format, with bidding open until March 17 at 12 a.m. PST.
In other NFT-related stories, graffiti artist and creative technologist, KATSU, minted a drone painting video alongside portraits of criminals developed using AI software.