Hermès Reimagines Victoria Bag With Alternative Mushroom-Based "Leather"
Breaking away from the maison's leather canvas traditions.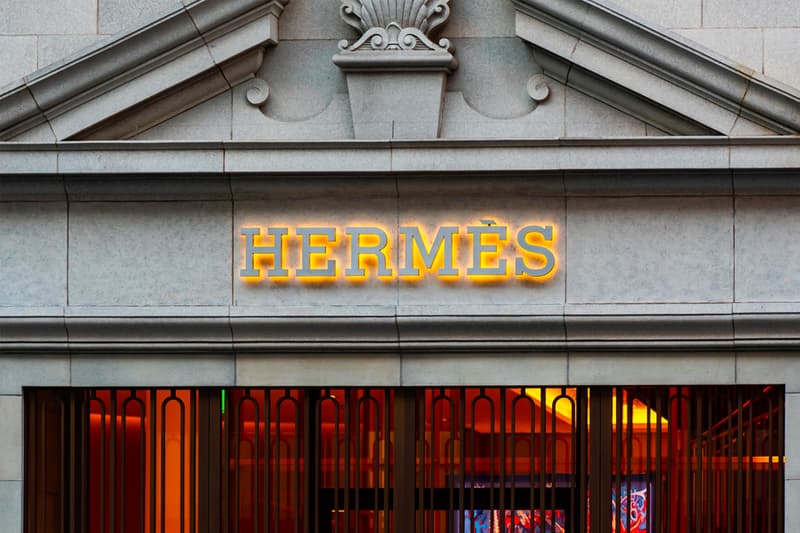 Hermès is officially breaking away from its traditions and moving forward with sustainable leather alternatives for its iconic luxury bags.
Business of Fashion reported that the brand's "Victoria" travel bag has now been reimagined with a mushroom-based "leather" bag. The French luxury maison has partnered with a California-based start-up, MycoWorks, to develop a non-leather alternative that resembles elements of Hermès' calfskin and the brand's "amber-hued material", Sylvania. MycoWorks currently holds the patent to turn mycelium, also known as a "network of threads from the root structure of mushrooms – into a material that imitates the properties of leather."
Over the past few seasons, the luxury fashion industry has seen a seismic shift towards more green solutions. Many high-end players including Gucci, Burberry and Chanel have made the promise to abandon fur or exotic skins. Gucci's Marco Bizzari has famously said that fur is "a little bit outdated".
In a statement from Hermès' artistic director Pierre-Alexis Dumas obtained by Business of Fashion, Dumas states, "MycoWorks' vision and values echo those of Hermès: a strong fascination with natural raw material and its transformation, a quest for excellence, with the aim of ensuring that objects are put to their best use and that their longevity is maximized. With Sylvania, Hermès is at the heart of what it has always been: innovation in the making."
Hermès has made it very clear that the new mushroom-based bag will not replace the iconic pieces in their repertoire. With the mushroom-leather offering, Hermès hopes to address the growing consumer concern of sustainability. The new bag is expected to become available by the end of 2021 and is expected to be a new product offering amongst Hermès' classic bags in the traditional materials.
BREAKING: The leather-goods powerhouse is testing alternative materials in a break with tradition, reimagining its 'Victoria' travel bag in a lab-grown substitute. https://t.co/bTZ06HfB7y

— The Business of Fashion (@BoF) March 11, 2021
In other fashion news, Fendi launches men's activewear line for SS21.