Jason Statham and Post Malone's New Film 'Wrath of Man' Receives Official Release Date
The Guy Ritchie heist movie also features Scott Eastwood, Josh Hartnett and more.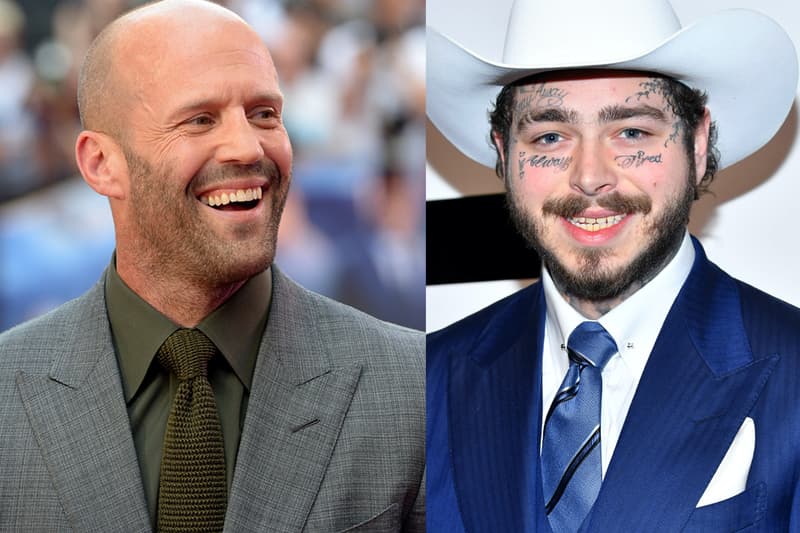 Guy Ritchie's upcoming heist film starring Jason Statham, Scott Eastwood and Post Malone has an official release date. Following the announcement of Los Angeles theaters opening this March, Wrath of Man has set its release date for April 23.
The action-packed film is based on a 2004 French thriller titled, Le Convoyeur. The plot of the film follows a security guard who audiences later discover, has an ulterior motive when taking a job for an armored truck company. Statham, who plays the mysterious man better known as H, is the protagonist of the movie.
During the week of the release, MGM's Wrath of Man does not appear to be going up against any direct competition. However, its debut does come a week after Warner Bros.' highly-anticipated live-action film, Mortal Kombat.
The film reunites Statham and Josh Hartnett, who both currently filming another one of Ritchie's forthcoming global spy-thriller, Five Eyes. Ritchie writes and directs Wrath of Man and marks the latest collaboration between star, Statham and Ritchie. Besides Post Malone, the film features an array of talents including, Holt McCallany, Laz Alonso, Raul Castillo, Jeffrey Donovan and Niam Algar.
There is currently no further information regarding Post Malone's role in the film.
In case you missed it, the HBO Max docuseries Q: Into the Storm takes a deep dive into the QAnon Movement.