Cristiano Ronaldo and Lionel Messi Eliminated From Champions League Quarter-Finals
For the first time in 16 years.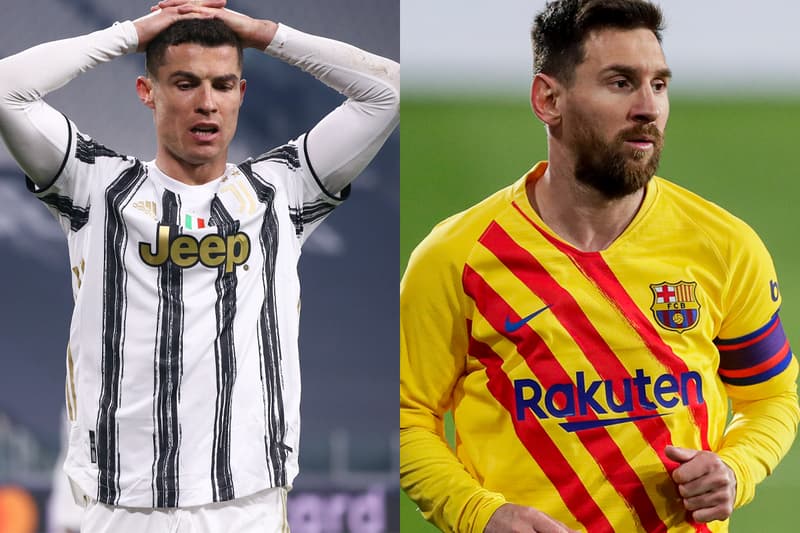 For the first time in 16 years, soccer giants Cristiano Ronaldo and Lionel Messi have both been eliminated from the UEFA Champions League before reaching the quarter-finals. Soccer fans worldwide were startled with the realization that this could potentially be the end of an era for Ronaldo and Messi.
In the match against Paris Saint-Germain, FC Barcelona's hopes of winning were lost moments after Messi missed his penalty shot, further confirming the Spanish team's exit from the 16th round. PSG star, Kylian Mbappe was the highlight of the game, scoring four goals across the game. Mbappe and his team PSG beat Barcelona 5-2. In Ronaldo's case, his team Juventus fell to Porto with the Portugese player failing to score any goal during the game. They lost 4-4 on aggregate due to away goals.
For the first time since 2004/05, the Champions League will not see Ronaldo nor Messi in the quarter-finals. The pair have collectively dominated the Champions League for the better part of 15 years, out-scoring opponents on the regular.
Fans have now looked towards young players like PSG's Mbappe and Dortmund's Erlingr Haaland, who became the quickest player to ever score 20 goals in 14 games at the age of 20, to carry on the torch in the sport.
Check out the Twitter reactions below.
For the first time in 16 years, neither Lionel Messi or Cristiano Ronaldo have reached the Champions League quarterfinals ? pic.twitter.com/bjIYWTA2fr

— ESPN FC (@ESPNFC) March 10, 2021
No Cristiano Ronaldo & Leo Messi in the Champions League quarter-finals for the 1st time since 2004/05…#UCL pic.twitter.com/w3byYNQQM3

— UEFA Champions League (@ChampionsLeague) March 10, 2021
Cristiano Ronaldo and Lionel Messi depart the Champions League in the last 16.

Erling Haaland and Kylian Mbappe reach the quarter-finals.#UCL

— bet365 (@bet365) March 10, 2021
In other sports news, Chris Bosh and Paul Pierce named basketball Hall of Fame finalists.