Tyler, the Creator's "Yonkers" Goes Platinum 10 Years After Release
The revered cut served as the second single off his debut studio effort 'Goblin.'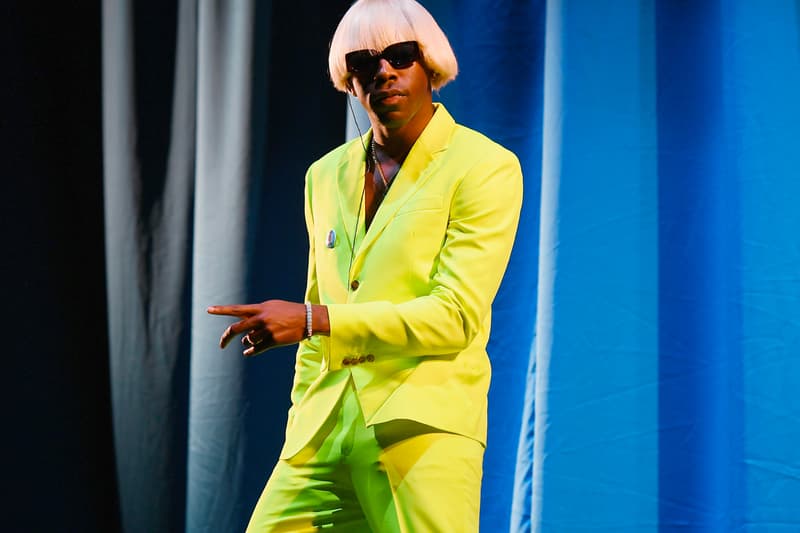 Tyler, the Creator's Goblin single "Yonkers" has officially gone platinum a decade after its release.
The announcement was made by Chart Data on Twitter and confirmed via the official RIAA website, which certified the song's 1 million units on February 19. "Yonkers" first sold 500,000 units in the United States and went gold in September 2014.
The horrorcore cut served as the second single off Goblin, Tyler's debut studio album, and is widely considered as the artist's breakout single. Despite the seemingly mean nature of the song, Tyler previously revealed in an interview with Vince Staples that he made "Yonkers" as a parody of '90s New York hip-hop. "N*ggas don't know that that beat was made as a joke. I was trying to make a sh*tty New York beat and we was just rapping like we was from New York like we were retarded," he said. "And then, I just had some random verses and I was just like 'I'll just record it to this beat, this beat is kinda cool.' And then n*ggas really liked it. That's so nuts, because that sh*t was actually a f*cking joke. I made that beat in literally eight minutes."
US Certifications (@RIAA): @tylerthecreator, Yonkers Platinum (1,000,000).

— chart data (@chartdata) February 22, 2021
In related news, listen to Tyler, the Creator's newly produced song for a Coca-Cola ad.