Triller Launches TrillerTV with an Impressive Lineup of Over 40 Shows
Featuring top-tier talent that includes: Jennifer Lopez, DJ Khaled and 2Chainz.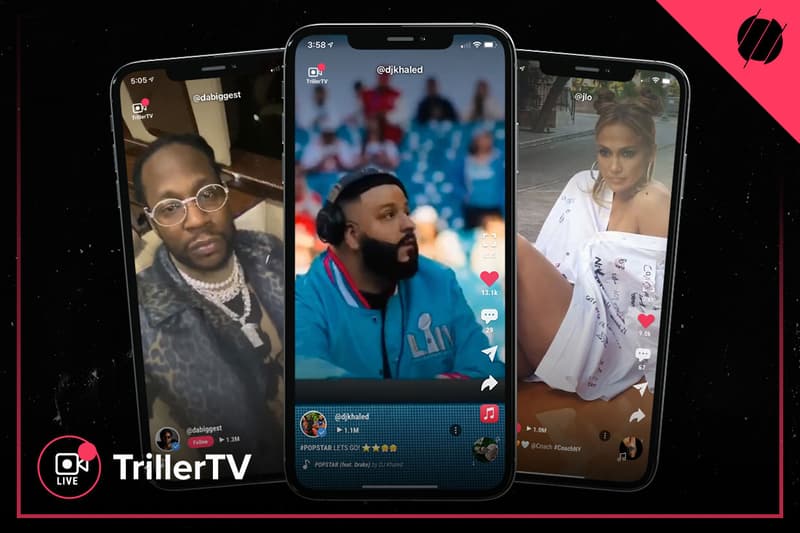 Triller, the AI-driven music and social media experience bringing creators, artists and brands together has embarked on its newest endeavor with the launch of TrillerTV. As part of the official announcement, over 40 original new shows have been added to the platform's lineup and will be hosted by A-list talent that includes: Jennifer Lopez, the D'Amelio family, DJ Khaled, famed TikTok collective Hype House, Noah Beck, 2 Chainz, Fat Joe, Bryce Hall, J.R. Smith, Perez Hilton, Daddy Issues (aka Violet Benson) and more. 
Using Triller's live function, each week 30-minute "live shows" will be hosted by social media's biggest personalities alongside some of the world's most celebrated musicians, top-tier celebrities, podcasters as well as fashion, art and gaming influencers. TrillerTV will also feature a range of professional content that focuses on music, gaming, docuseries and other forms of entertainment that speak to the Triller culture-graphic who possesses an interest in hip-hop, rap and R&B. "The Triller audience made it clear they wanted more direct content, that offers a closer look into the lives of social media stars, musicians and other celebrities focused on music, sports, influencers, fashion and lifestyle, and we delivered," said Bobby Sarnevesht, the Chairman and co-founder of Triller. 
Notable live shows from TrillerTV's lineup include: Jennifer Lopez In the Morning, which offers an inside look into the business and music mogul's morning routine, while DJ Khaled in Da House invites fans to experience the hilarity, warmth and soul of his family and lastly, 2 Chainz breaks down his workout routine in Let's Do It. 
To start watching the mentioned shows and stay up-to-date on the scheduled programming, head to the platform's site.