S.R. Studio. LA. CA.'s Debut Couture Collection Repurposes Sterling Ruby's Signature Splatter
Handmade apparel, Italian bags and plenty of paint.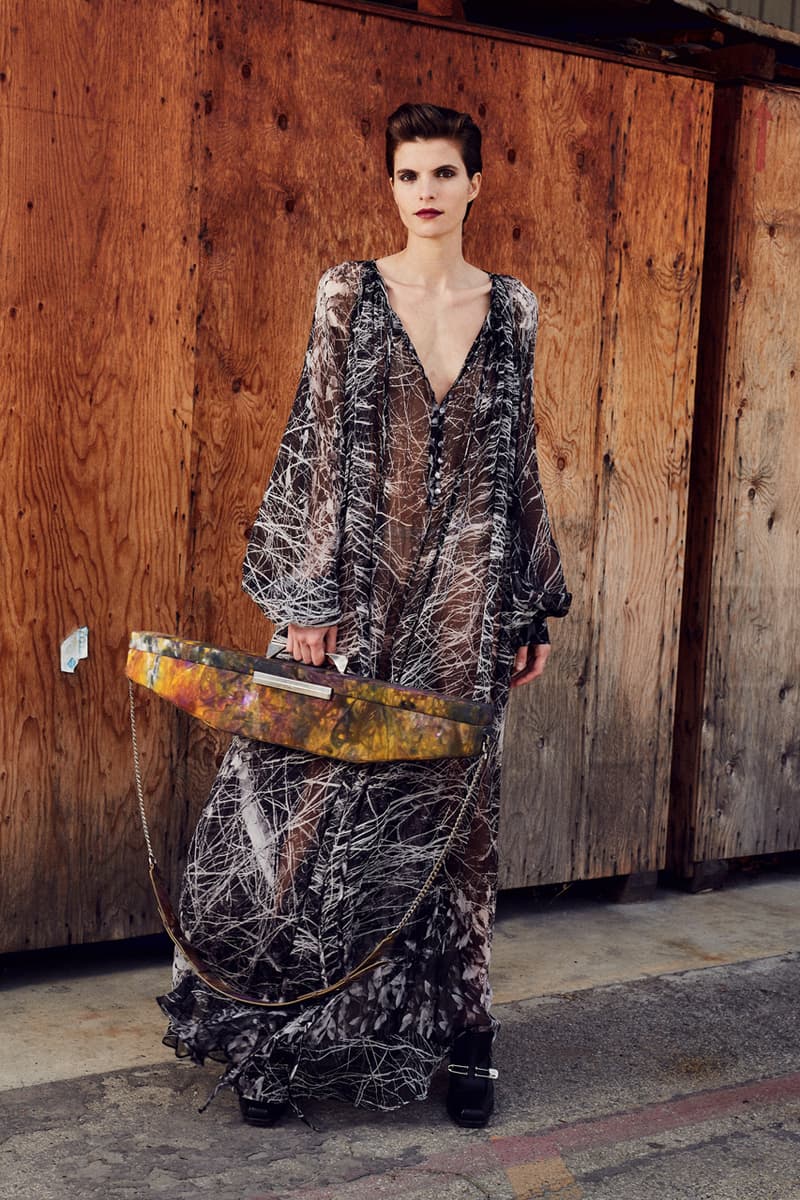 1 of 21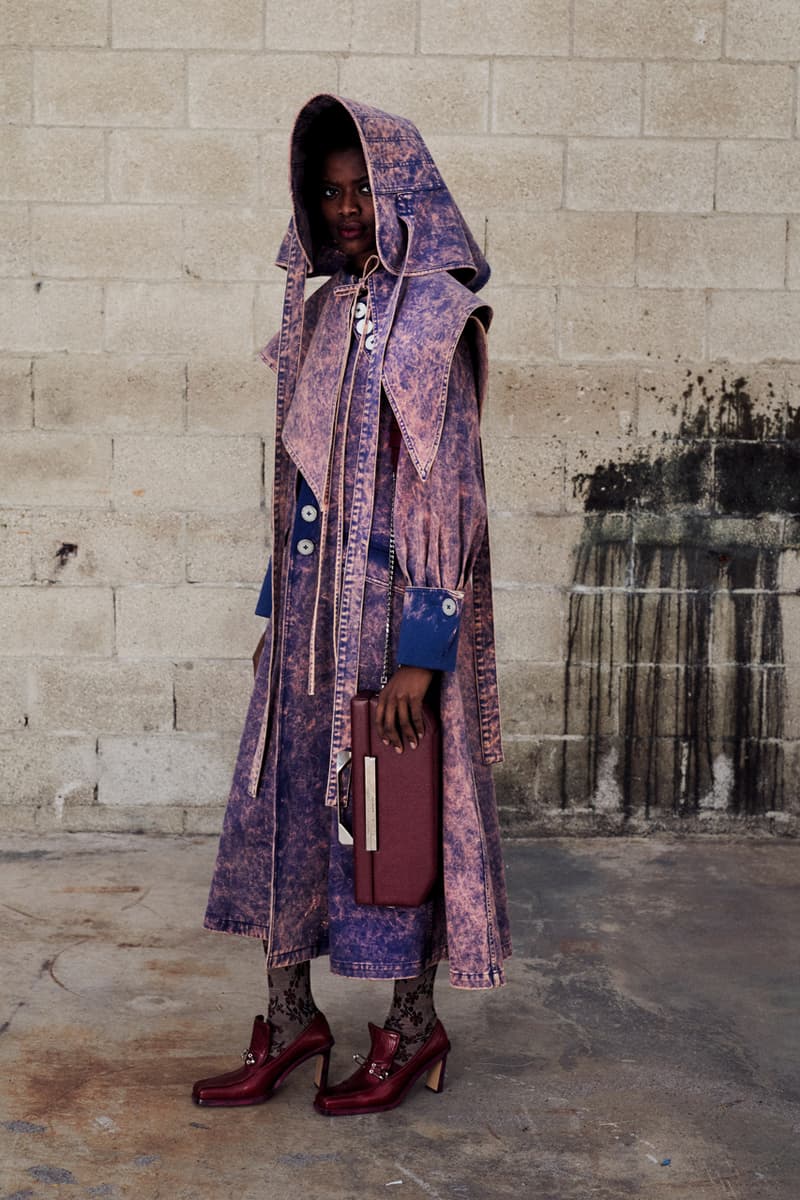 2 of 21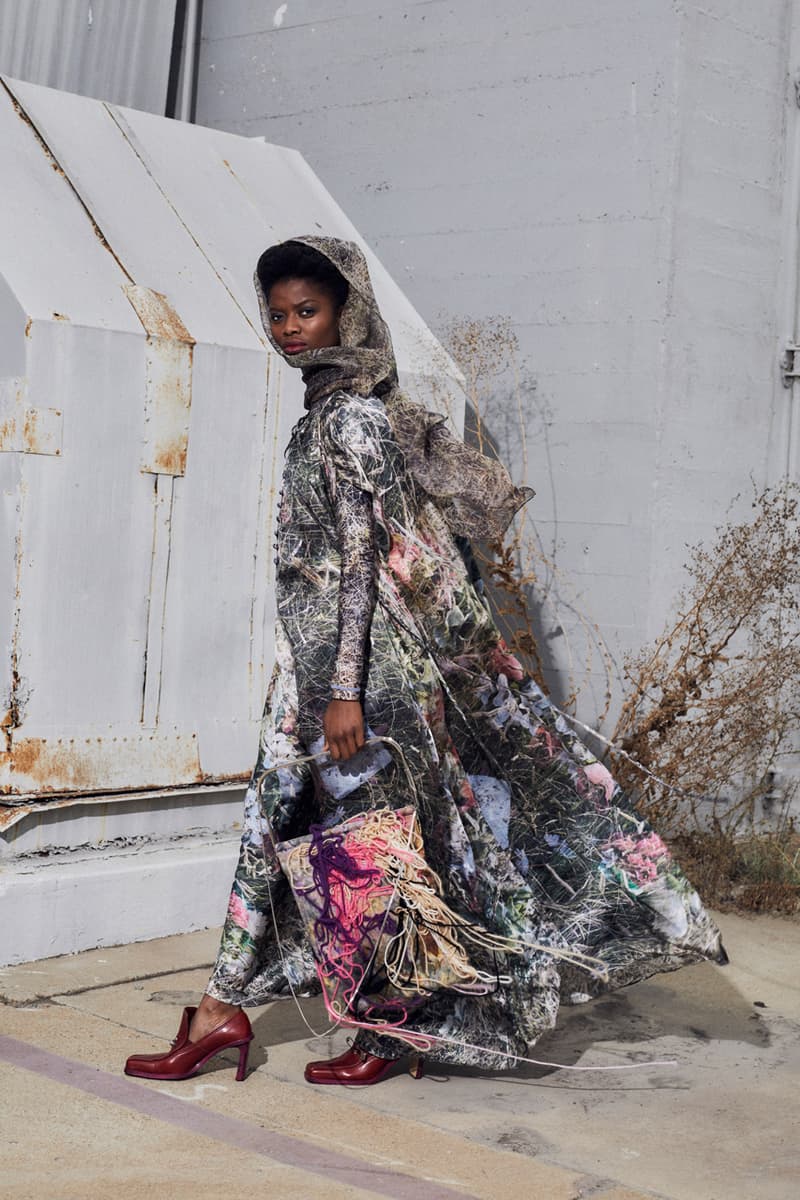 3 of 21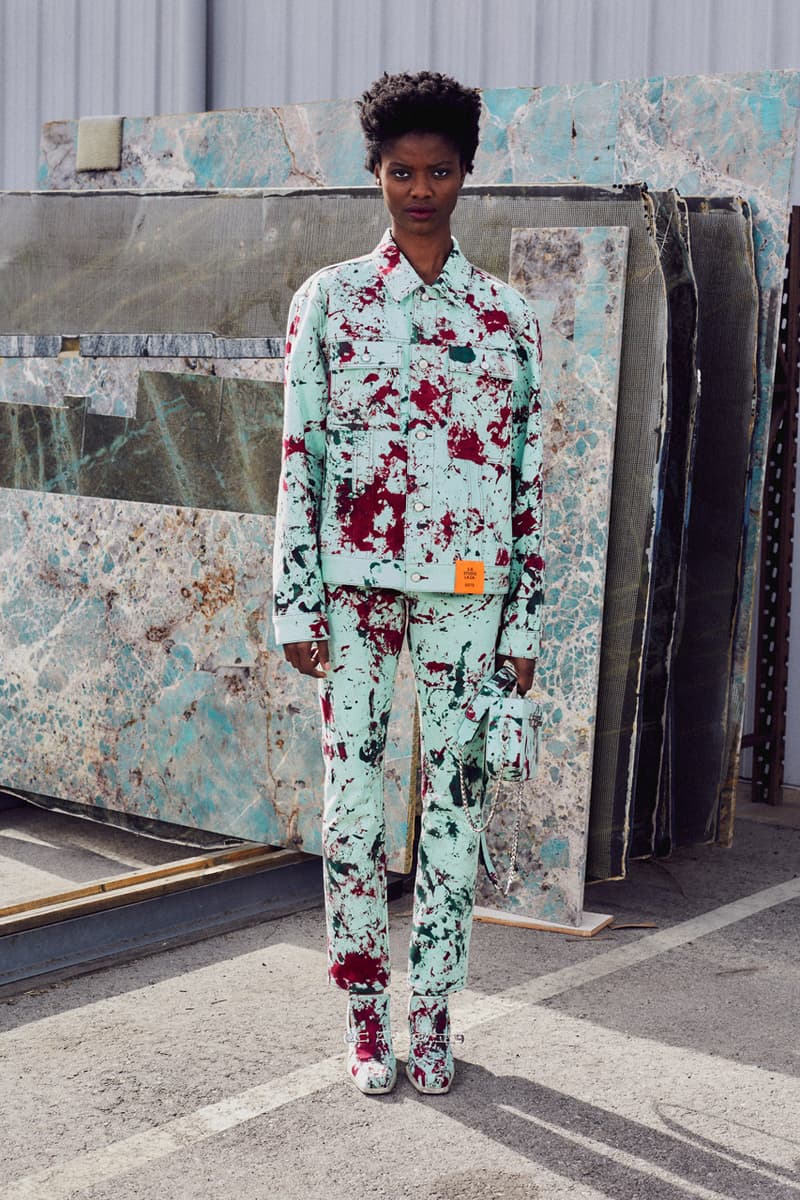 4 of 21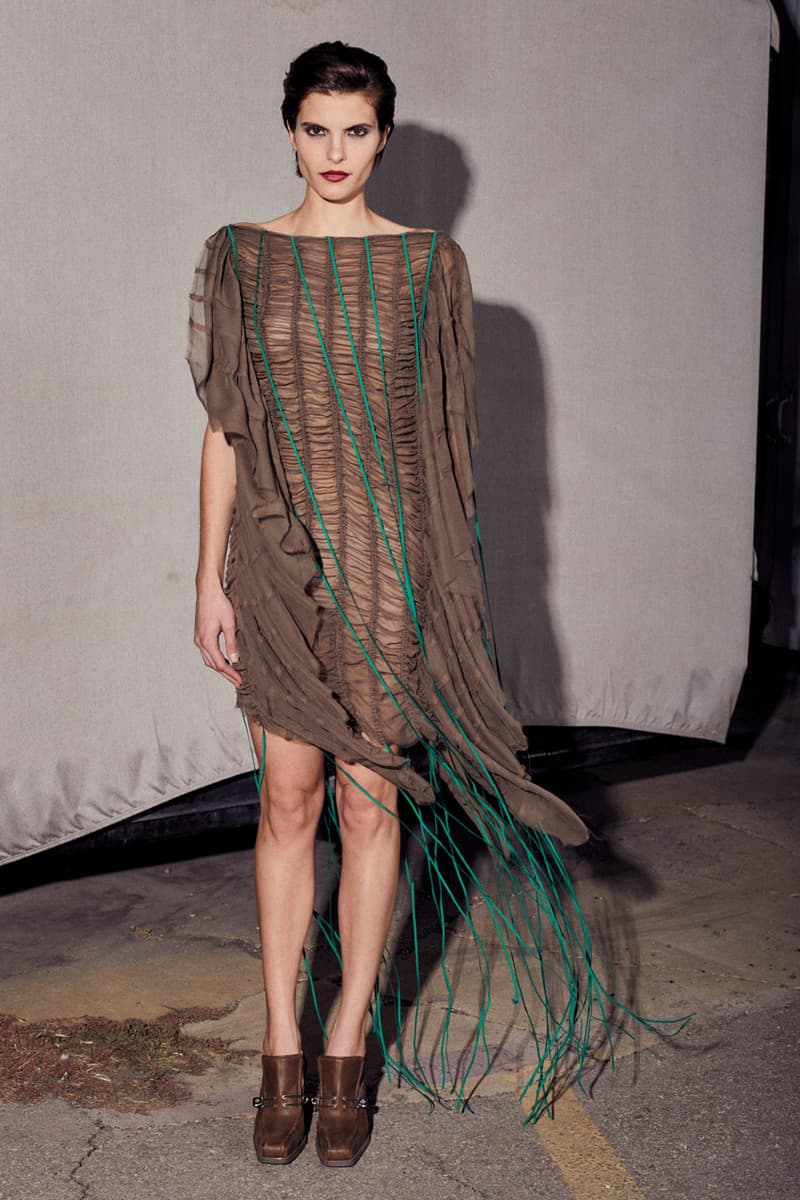 5 of 21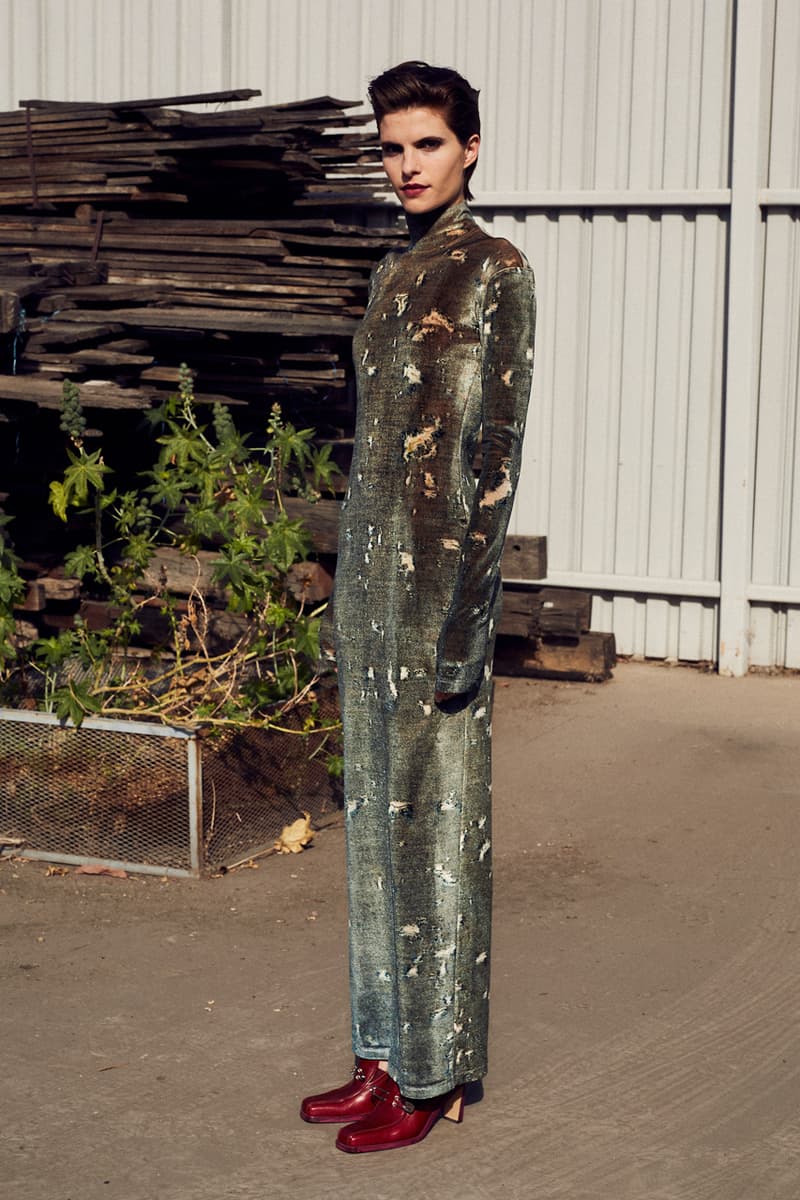 6 of 21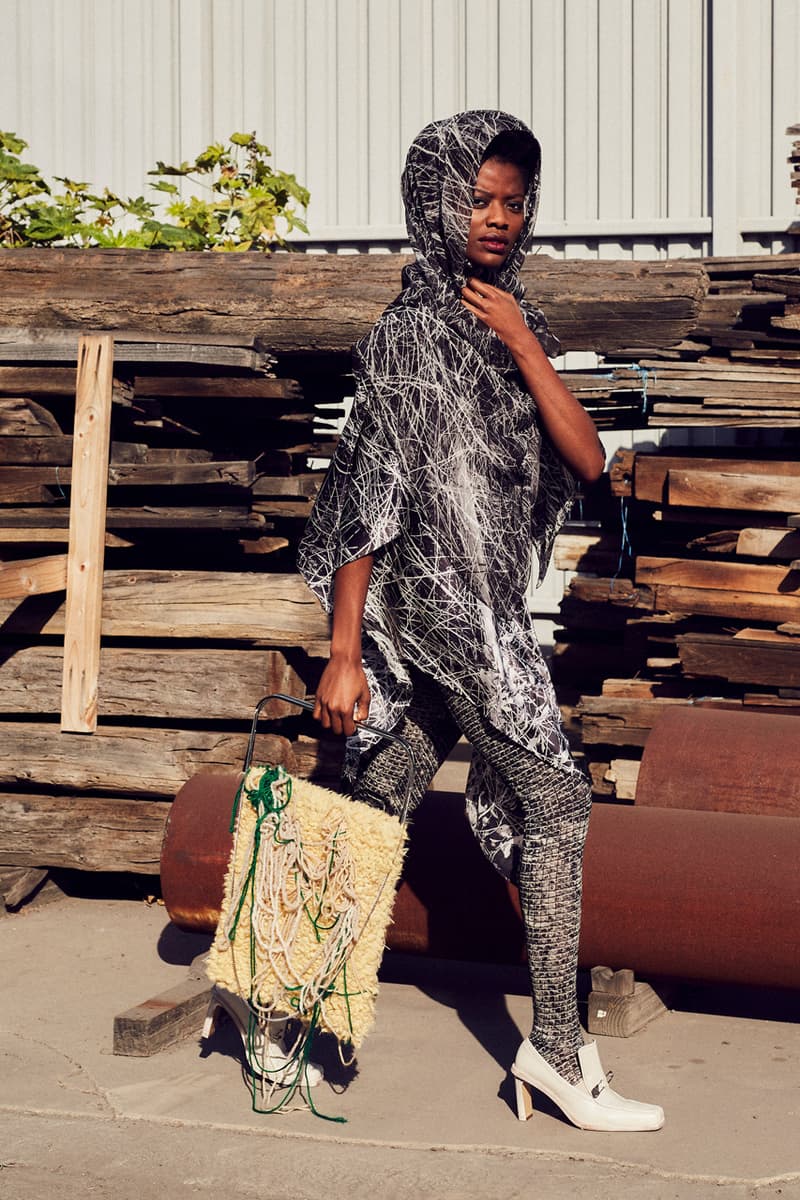 7 of 21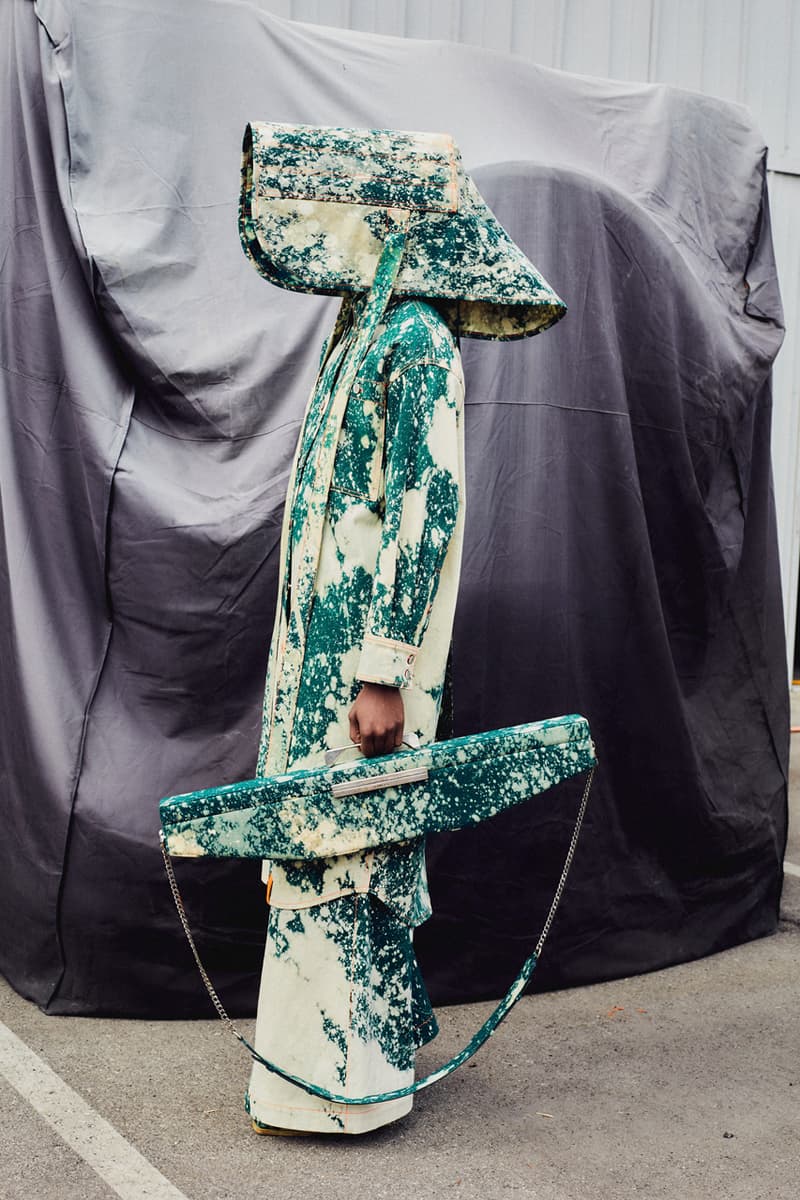 8 of 21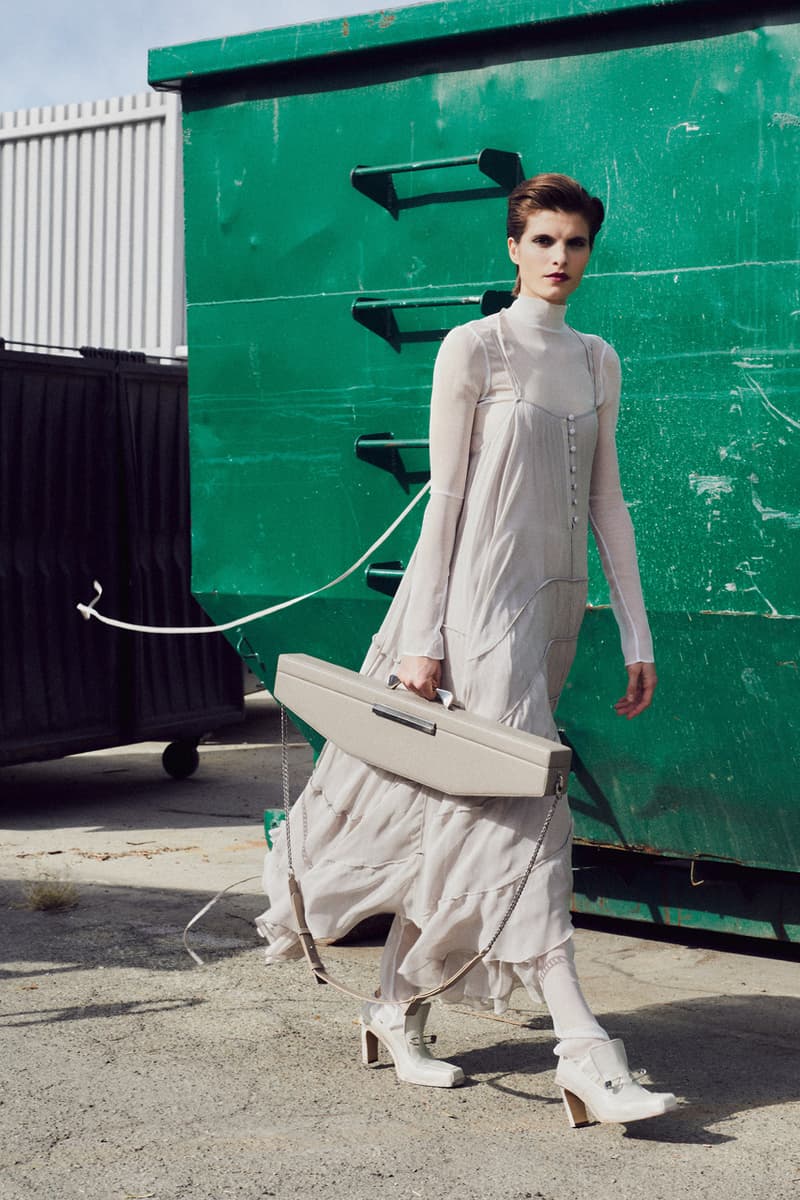 9 of 21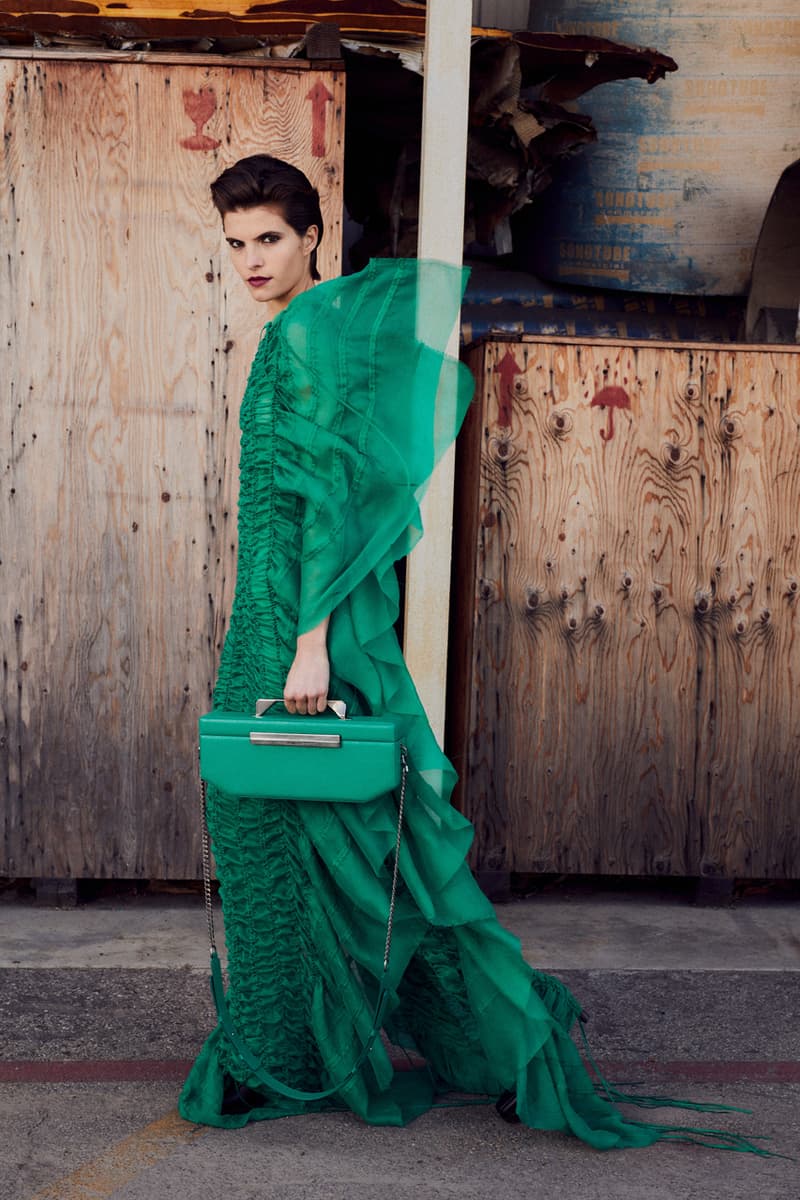 10 of 21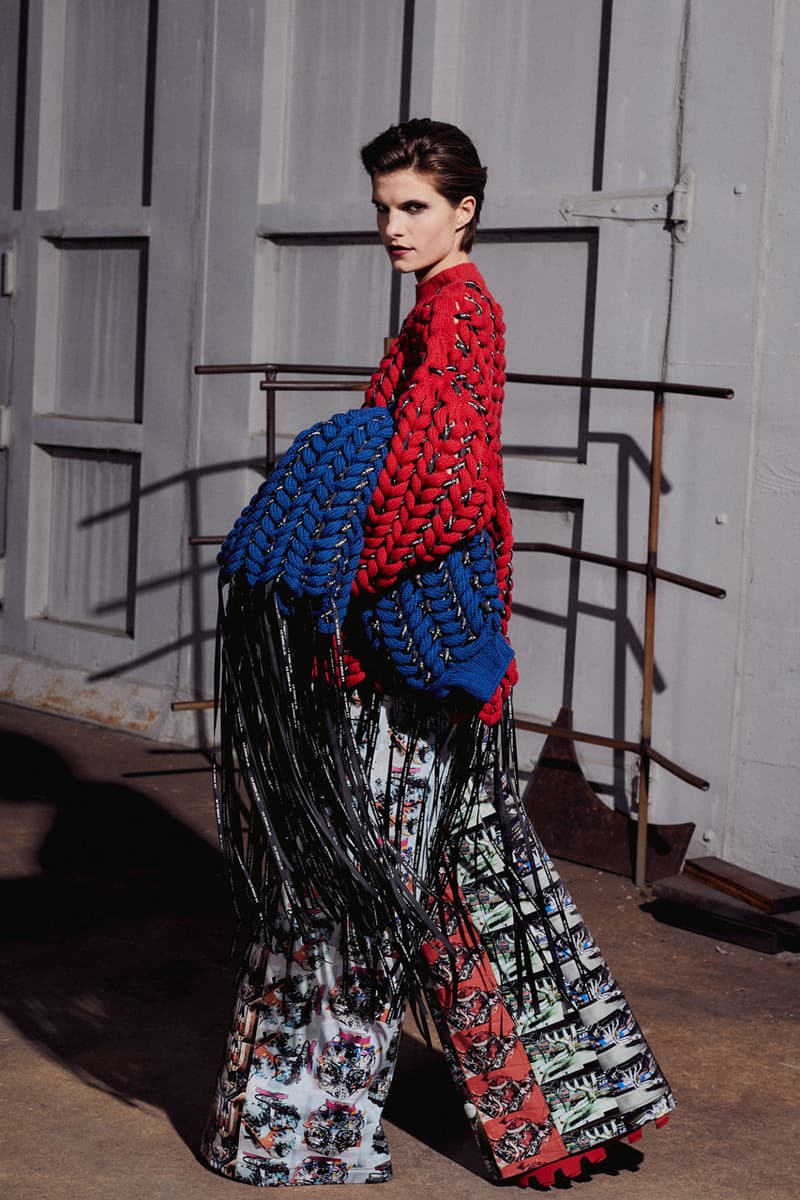 11 of 21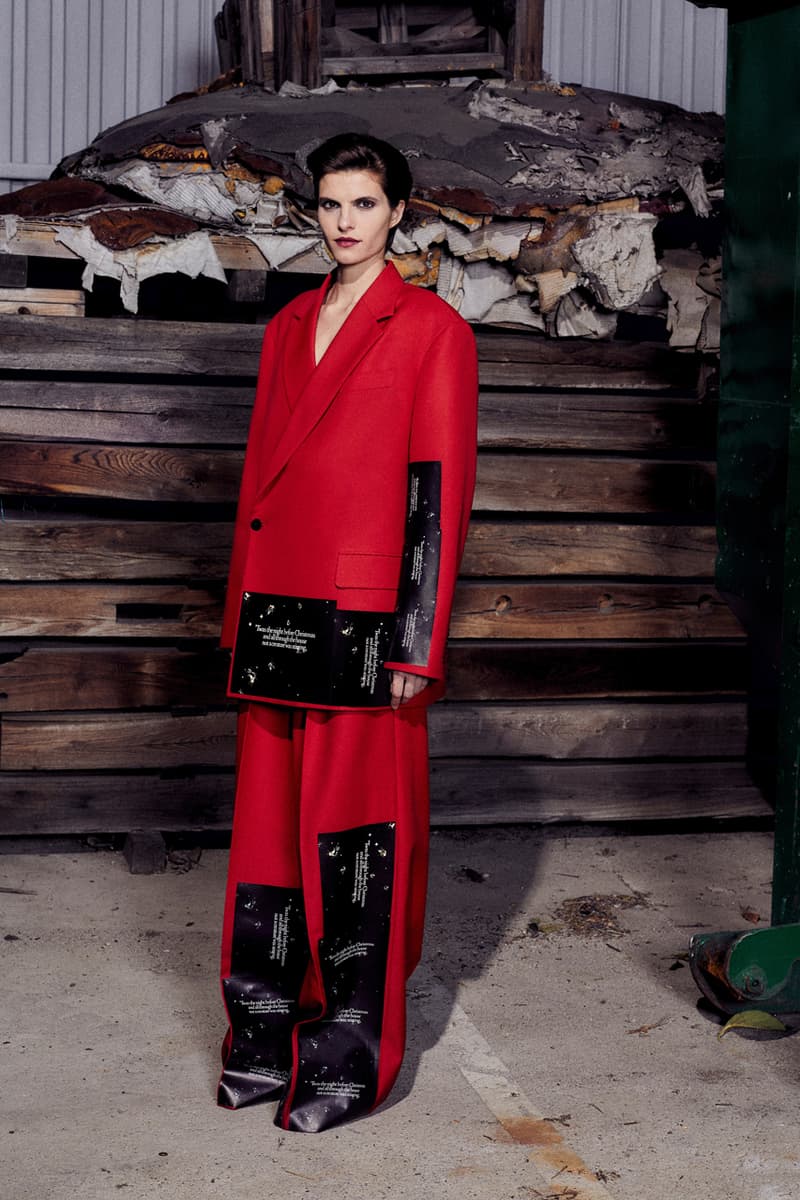 12 of 21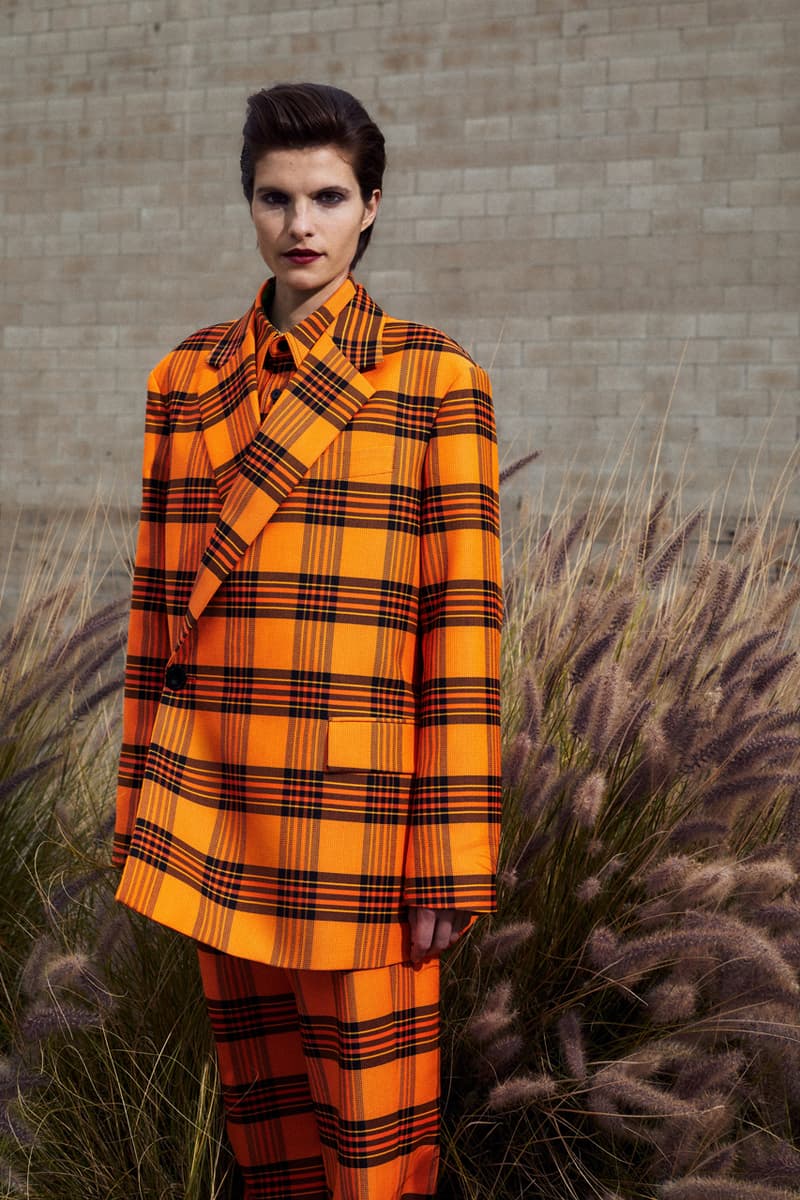 13 of 21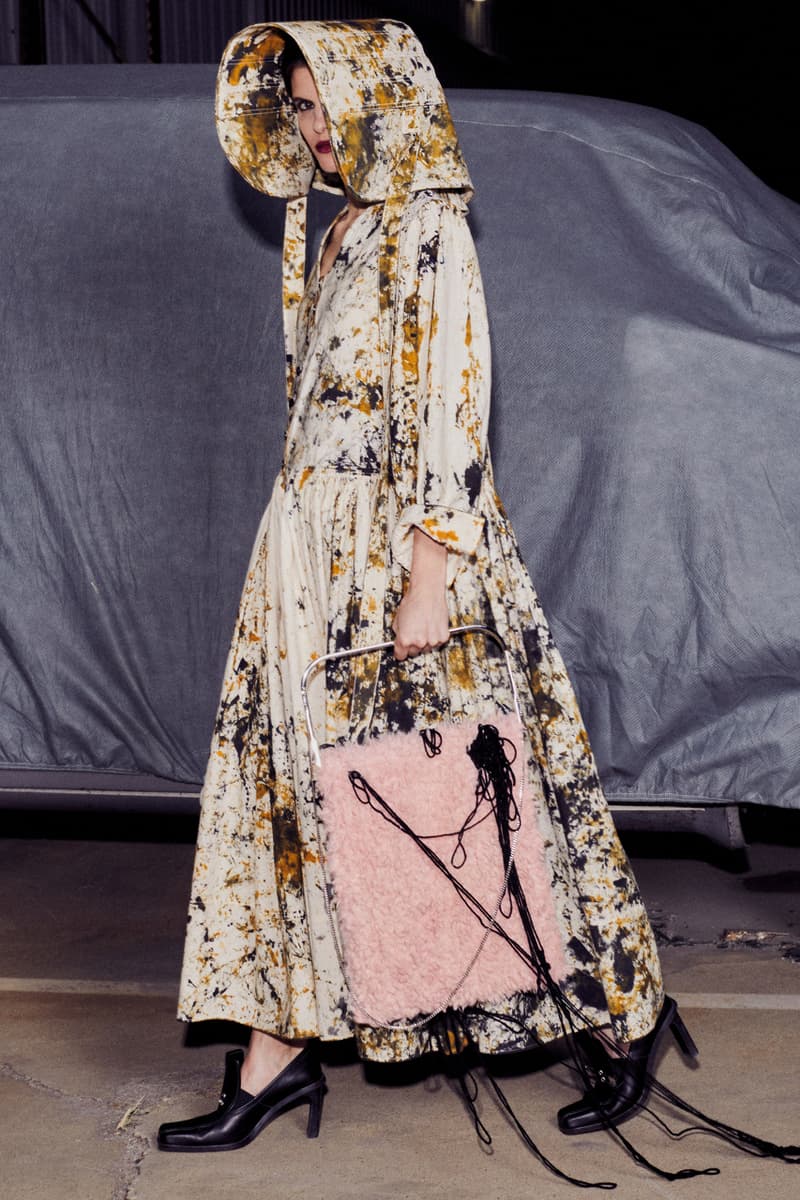 14 of 21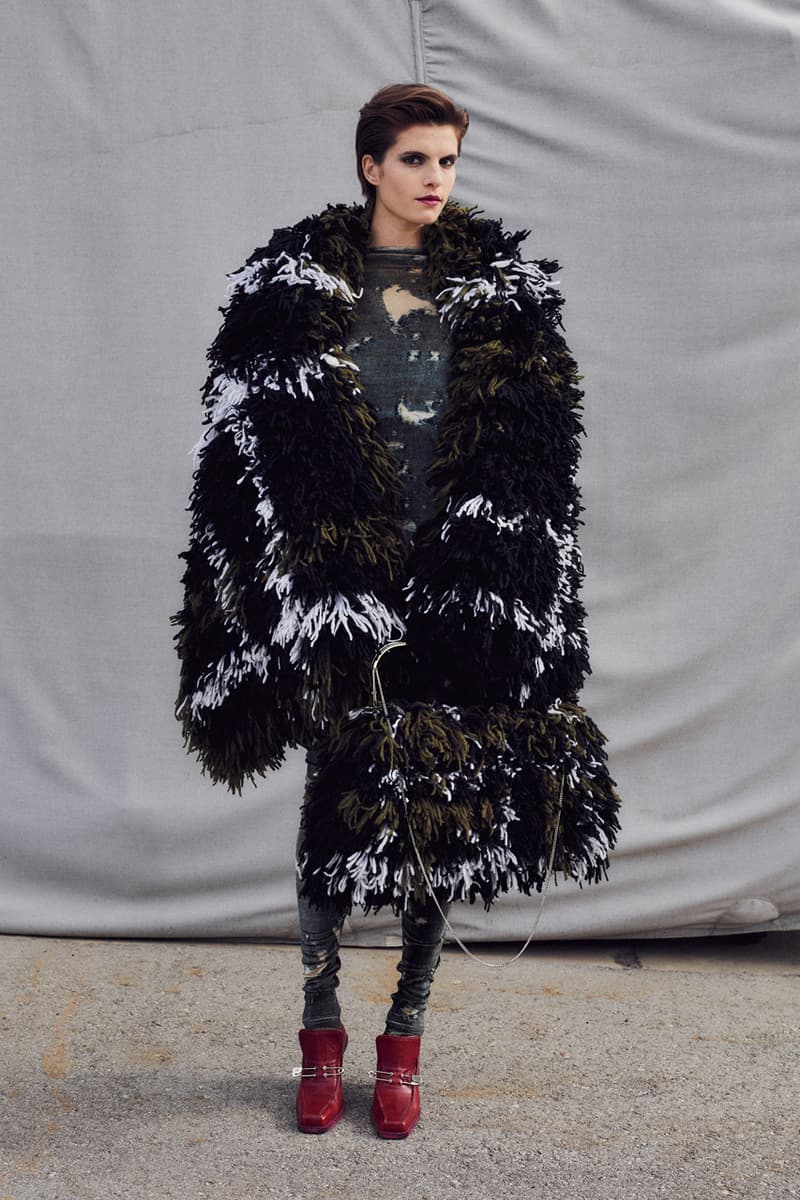 15 of 21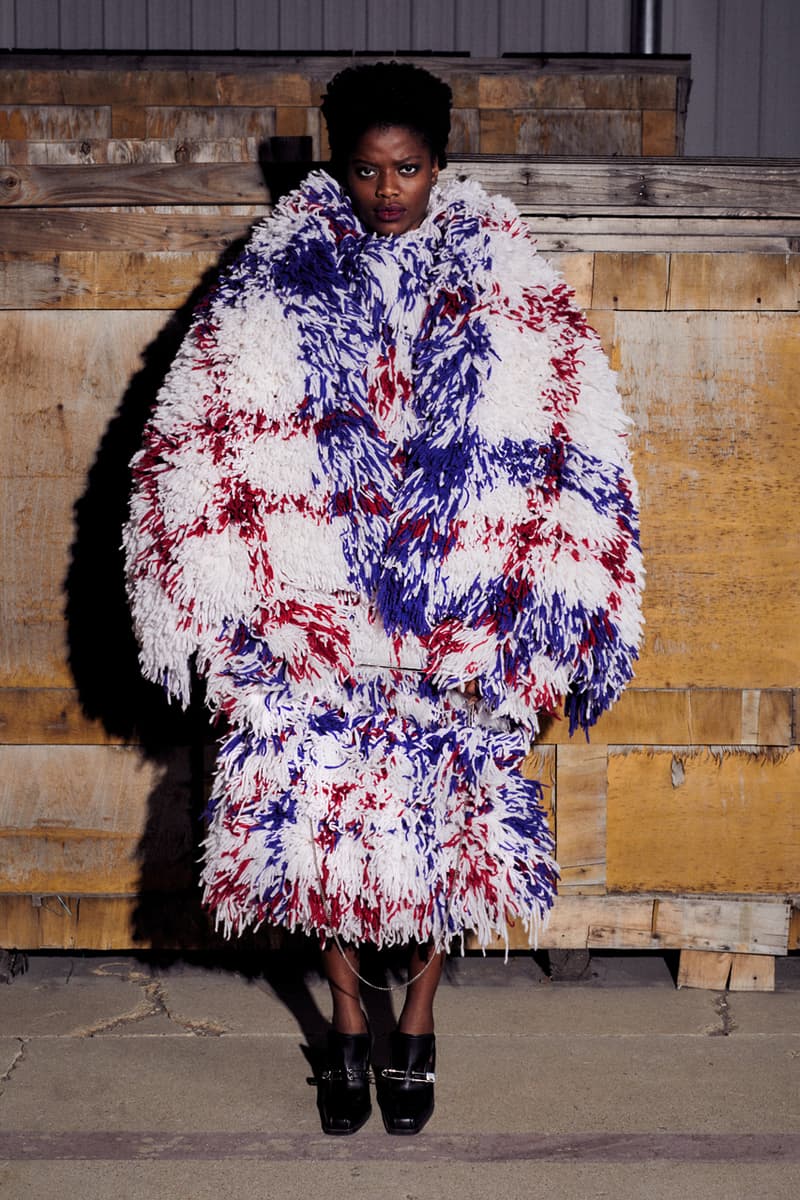 16 of 21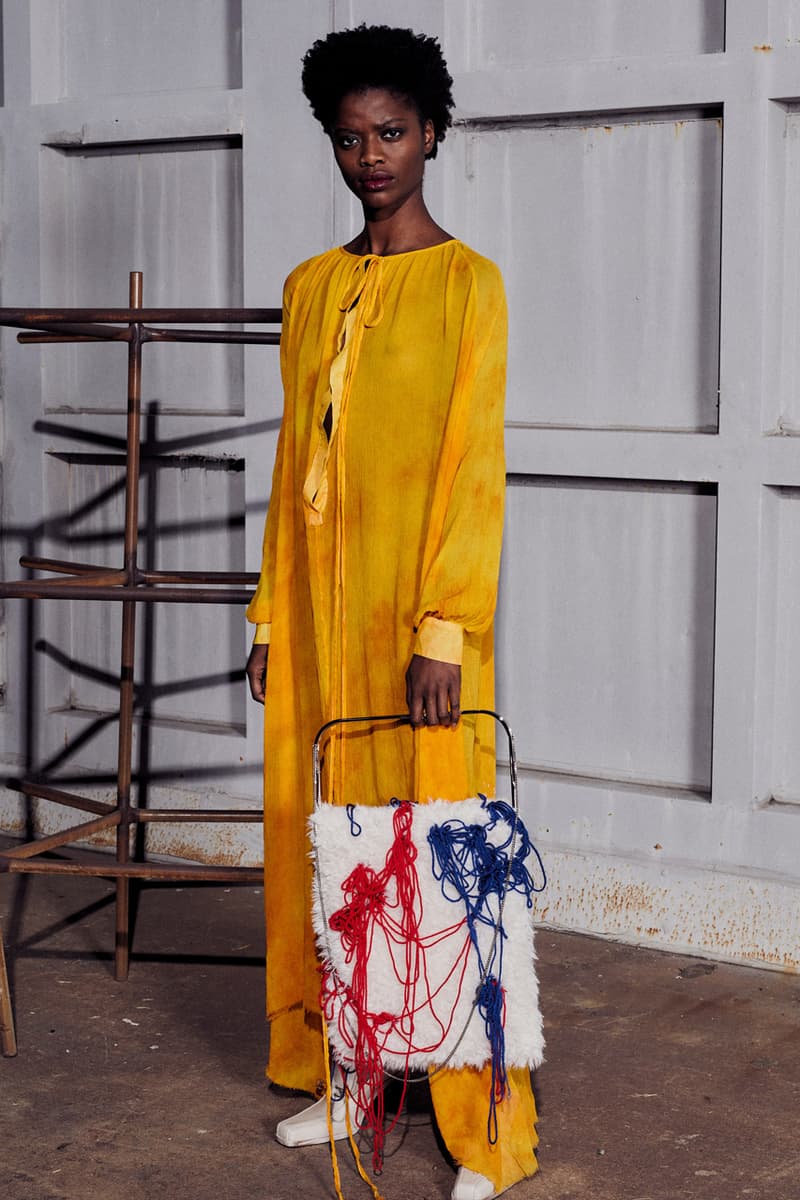 17 of 21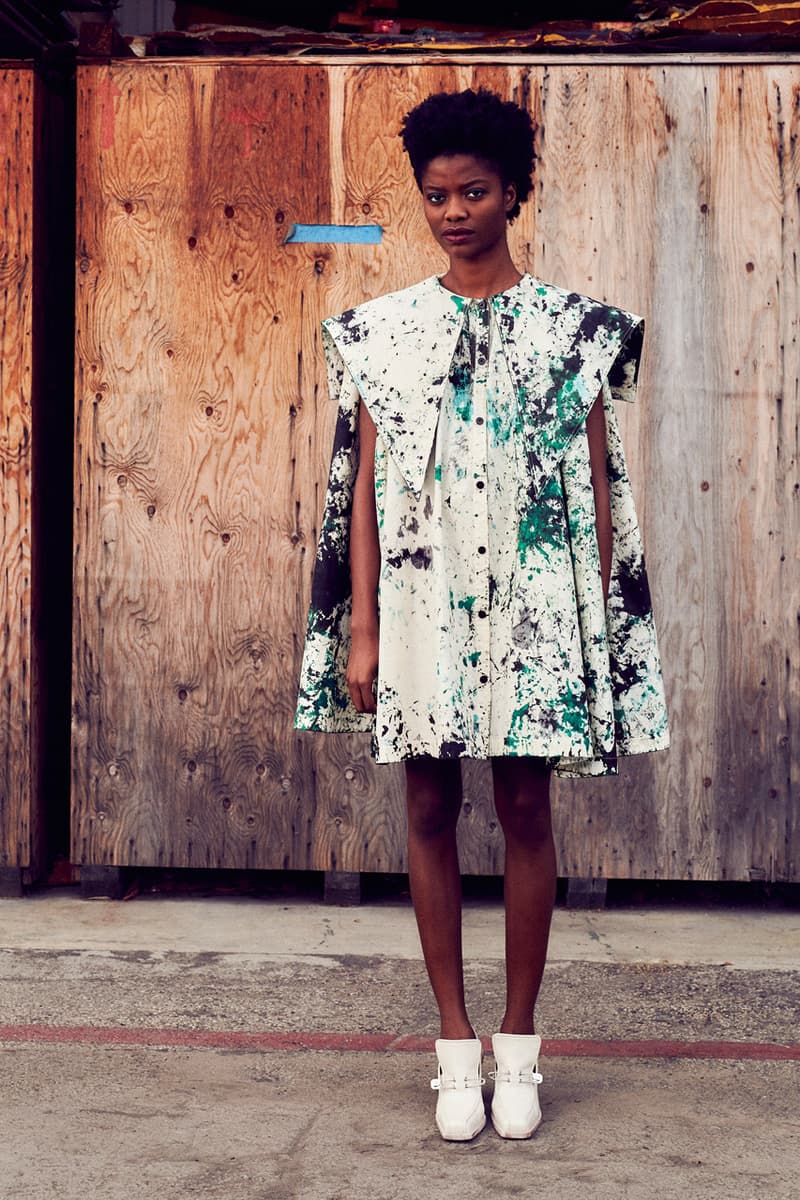 18 of 21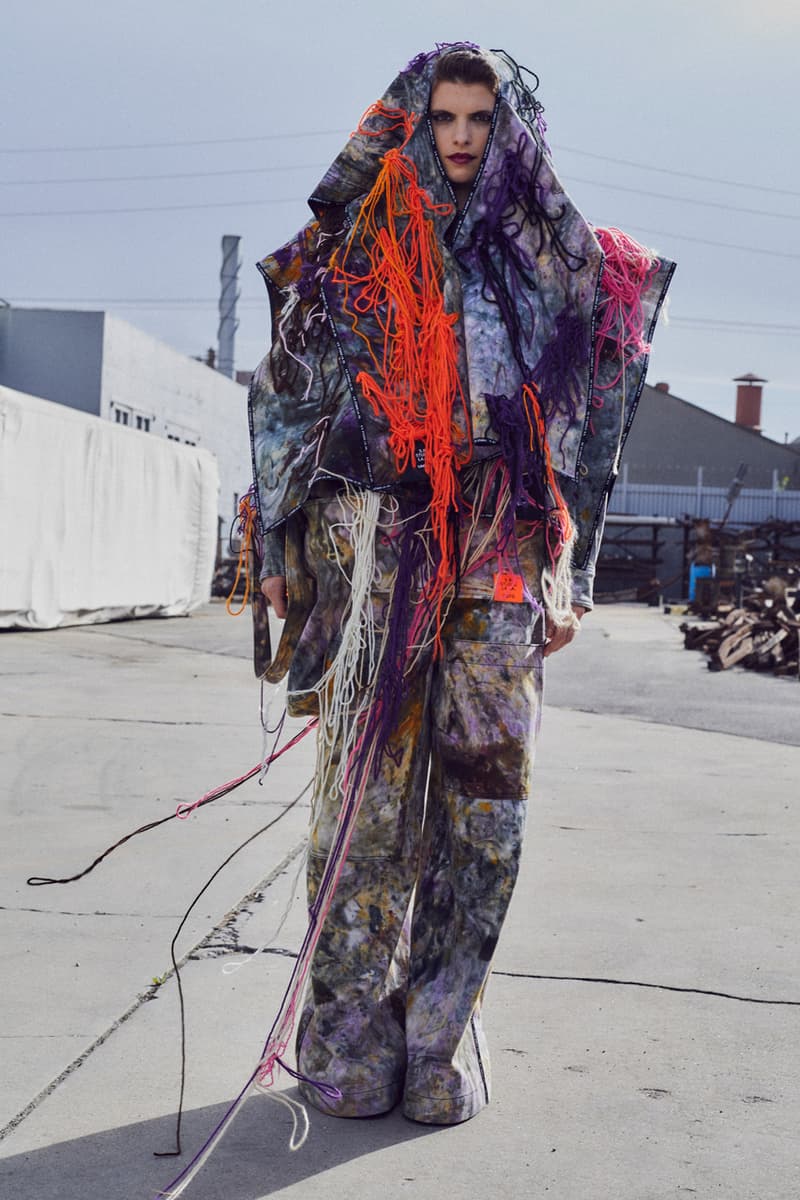 19 of 21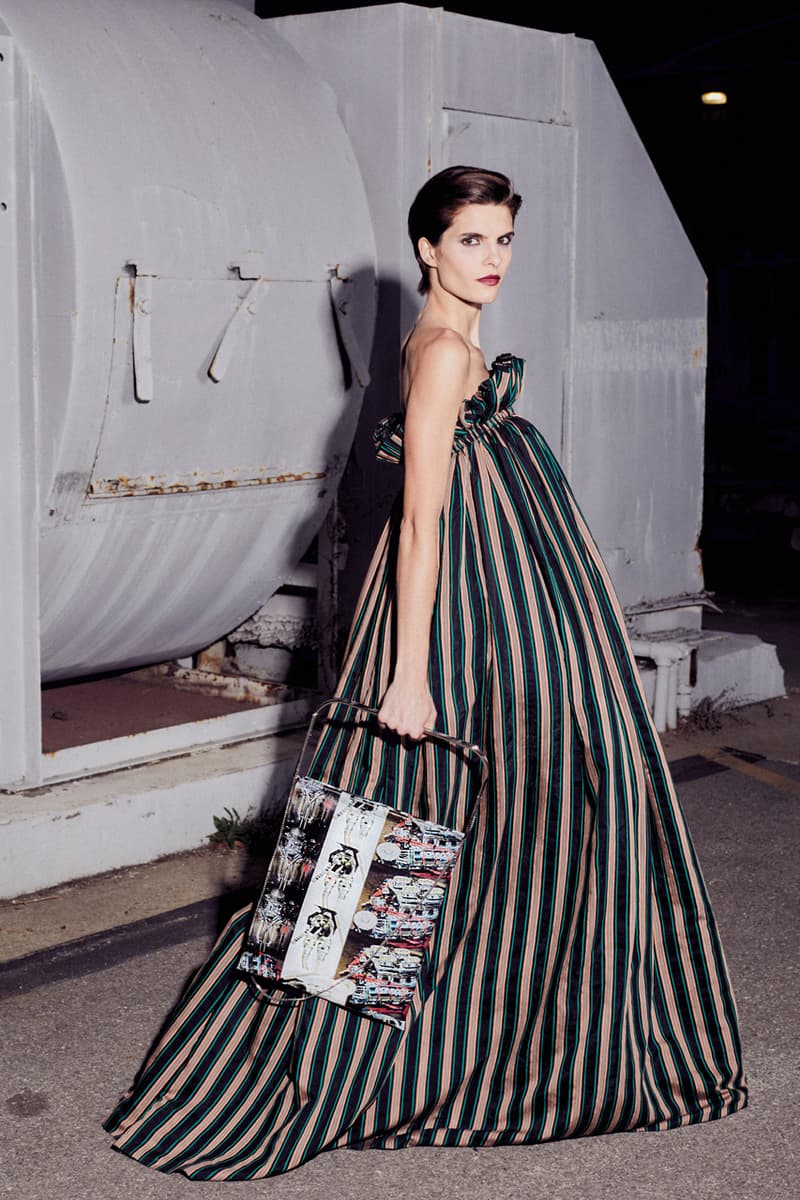 20 of 21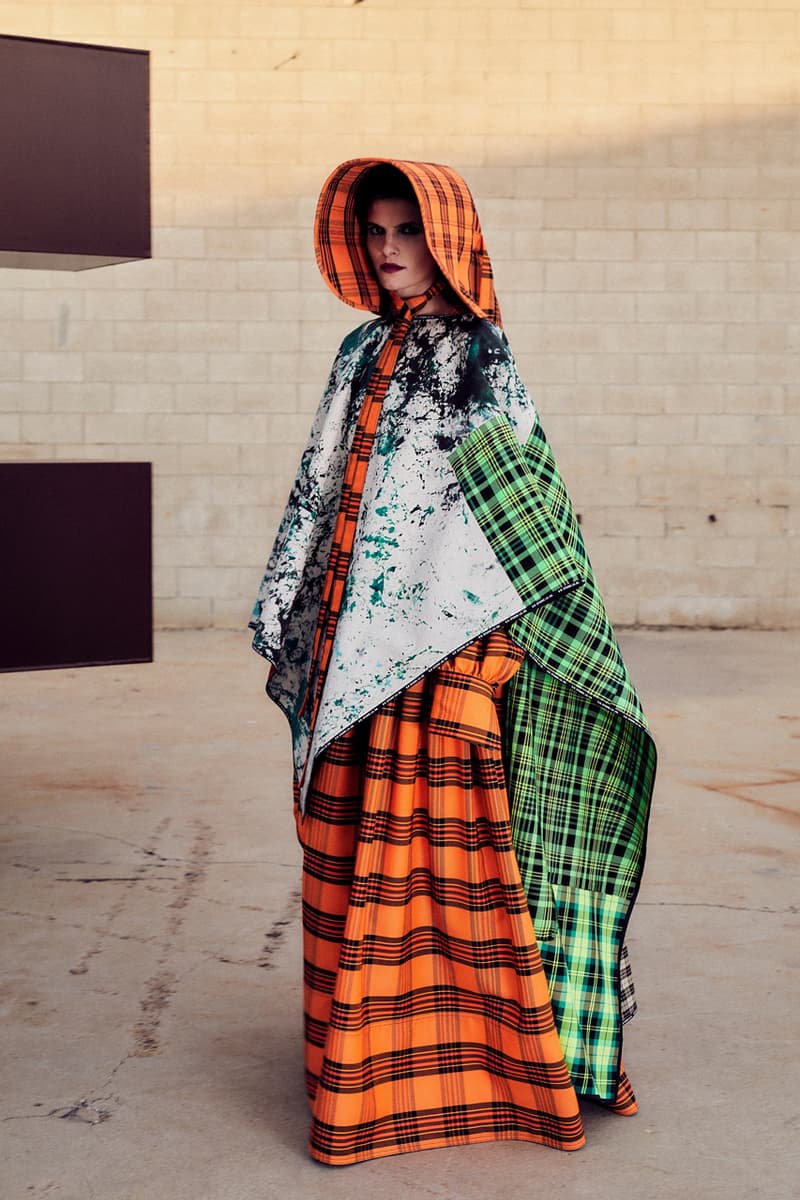 21 of 21
Steeped in founder Sterling Ruby's signature splashed paint since its inception, S.R. Studio. LA. CA. is shifting gears with the new year. Though more ready-to-wear is likely on the horizon, the contemporary artist's fashion imprint has presented its first couture collection as part of Paris Fashion Week.
Ruby's wife, photographer Melanie Schiff, reiterated a technique from S.R. Studio. LA. CA.'s Pitti Uomo debut, complementing his rich layers of paint with snapshot collages, creating dense realizations of color and texture across hand-stitched denim coats, chiffon dresses and even the occasional bit of boxy, '80s-adjacent suiting. "Instrument Cases" — shapely bags made in Italy of high-end leather — lent a graceful edge to the rugged apparel, which ranged from Amish-inspired gowns and headgear to Ruby's preferred trucker jackets to jackets and skirts densely woven with rug-like texture.
View S.R. Studio. LA. CA.'s Spring 2021 collection in action above, which features music by Swans' Michael Gira.
Meanwhile, recent ready-to-wear collections recently surfaced from the likes of Greg Lauren, Eytys and STORY mfg.