Malaysia Censors 'Attack On Titan' Manga With Underwear
What size do you think the Colossal Titan wears?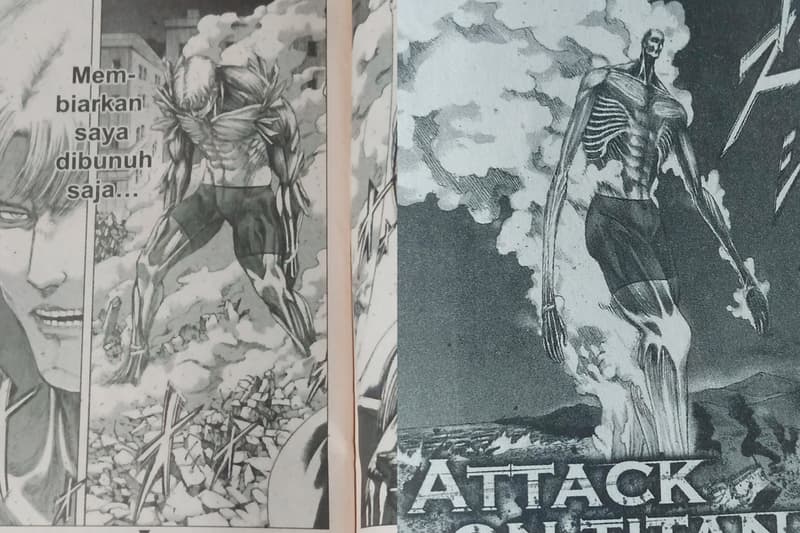 Despite not really being known for depicting scenes of nudity, Hajime Isayama's Attack On Titan manga has been censored in Malaysia.
Reddit users in the Southeast Asian country recently highlighted how a comic magazine in the nation applies clothing to illustrations of the humanoid Titans of the series. Censored panels, translated into the Malay language, show male Titans wearing underwear and female Titans wearing bodysuits despite not having genitalia.
It is being noted that Malaysian publisher, Kreko, most likely censored panels in compliance with local laws on media content. The Malaysian Communications and Multimedia Content Code apparently restricts nudity and sex shown without explicit approval from the Film Censorship Board.
Take a look at Armin in his Colossal Titan form and Reiner's Incomplete Armored Titan form wearing underwear above.
The Attack on Titan manga in Malaysia is very different…..

There the titans wear a pair of underwears because of the censorship laws there? pic.twitter.com/1VTlHA3A0Y

— ウォリー⚡ (@WallyyTheGreat) February 2, 2021
In case you missed it, the latest Netflix Pacific Rim: The Black trailer reveals the look of Jaegers and Kaijus.