Jimmy Fallon Reveals 2019 Sneaker Pitch to Nike For Easy-Entry Shoe Called the "StepLock"
The late night host's DIY sneaker sported a similar entry concept to Nike's recently revealed Go FlyEase.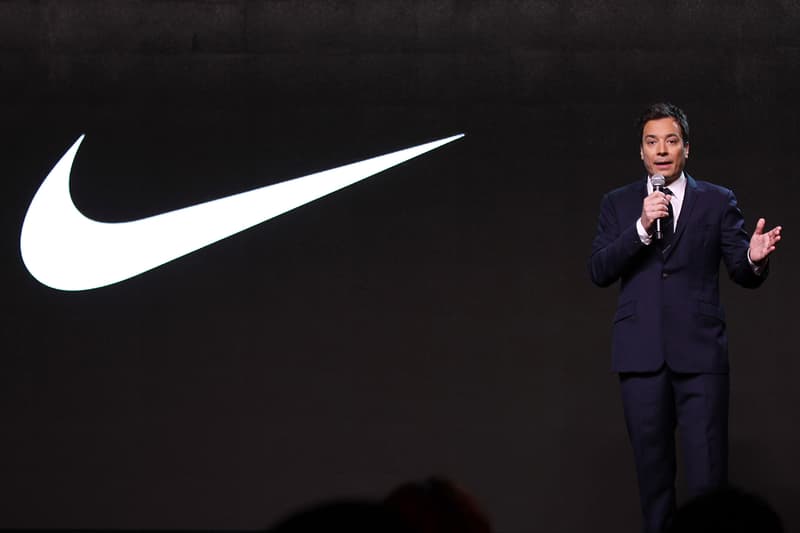 Nike recently made several headlines across the Internet after unveiling its first-ever hands-free silhouette entitled the Go FlyEase. And shortly after this unveiling, late night talk show host Jimmy Fallon took to Instagram to unveil how in 2019 he pitched his own easy-access sneaker entitled the "StepLock".
The idea was predicated on constructing a product that was laceless and effortless to throw on, as well as helpful for athletes with disabilities. For this proposal, Fallon sliced three-fourths of the way into the rear end of one of his pre-owned Nike kicks, so that he can not only easily step into it, but his foot would lock into place once fully on. To accompany this, the comedian also elected to make his own DIY sketches on blank white construction paper which aimed to literally draw out the step-by-step process on how wearers would fit into them.
Shortly after communicating his idea, the Swoosh's design team enlightened him that they had been working on a similar design for nearly 20 years, and that was — you guessed it — the Go FlyEase. Later on in the video here below, the Bay Ridge native is shown elated to have received his own pair of the technologically-advanced shoes, along with a personal message found inside the box that featured a tongue-in-cheek image of his original design.
View this post on Instagram
For more footwear news, on-foot photos of the sacai x Nike Vaporwaffle "Black/Gum" have emerged.