J Dilla's 'Welcome 2 Detroit - the 20th Anniversary Edition' Hits Streaming Platforms
Kicking off Dilla month.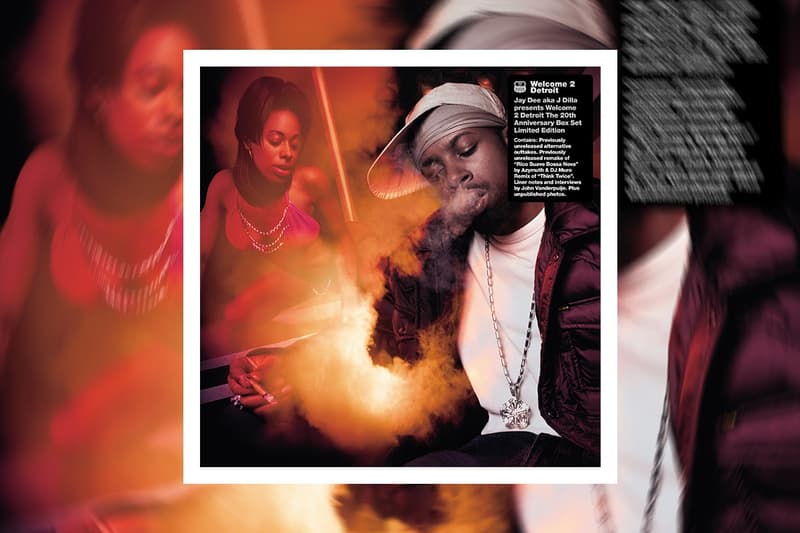 BBE is officially kicking off Dilla month with the release of Welcome 2 Detroit – the 20th Anniversary Edition.
The lengthy 46-track special clocks in at almost two hours and features instrumentals, brand new interpretations of "Think Twice" by Azymuth and "Rico Suave Bossa Nova" by Muro, plus previously unreleased alternative mixes and studio outtakes.
In addition to the album's release on streaming platforms, BBE also released a special 7" 45 vinyl box set that includes a book penned by British author and filmmaker John Vanderpuije, which serves as an oral history of the album's making as told by Amp Fiddler, Ma Dukes and the other key musical contributors.
"I'm real happy that Welcome 2 Detroit was done by BBE. Because I don't think another label would have helped him embrace his full creativity and given him the control to make it a piece of who he was!" Ma Dukes said in a previous statement. "Because of BBE he was able to pour more of himself into it, into every bit of music on this album. His spirit lives in Welcome 2 Detroit. It's him! Alive and thriving in every song!"
Stream J Dilla's Welcome 2 Detroit – the 20th Anniversary Edition on Spotify and Apple Music. Happy J Dilla Month!
Elsewhere in music, The Weeknd finally revealed the significance of his bandaged face.