The Famed Hollywood Sign Now Says "Hollyboob"
Six people have now been arrested.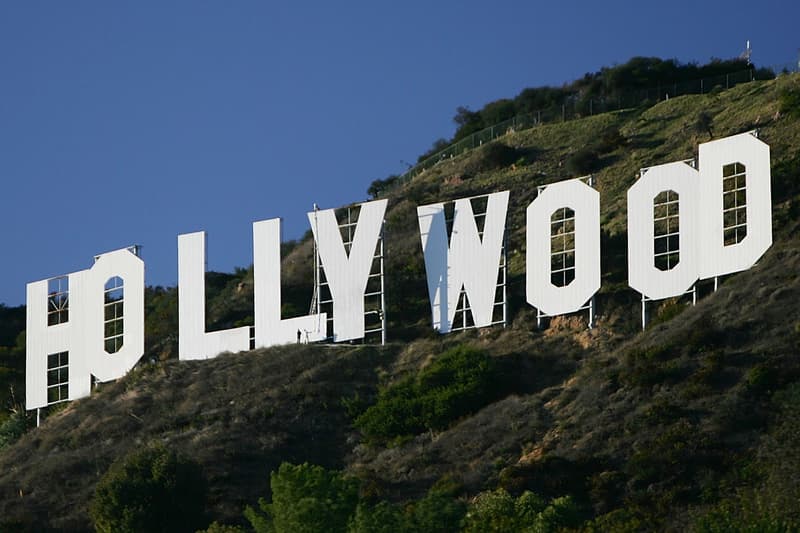 According to reports, a group of six has been arrested for changing the famed Hollywood sign to read "Hollyboob." The group led by influencer model Julia Rose, infamous for being the 2019 World Series flasher, reportedly staged the stunt to raise breast cancer awareness. But many were quick to note that Breast Cancer Awareness Month is actually in October.
Rose and her crew draped a tarp marked with a large letter "B" to cover the "W" and adding a dash to the "D" at the end of the sign. The police saw the act in progress and apprehended the six vandals as they made their way down the hill. Surrounded by public Griffith Park, the sign is actually found on a property of a private trust, therefore the group will be charged with misdemeanor trespassing.
Julia Rose has also contradicted earlier claims that the act was to raise breast cancer awareness by noting that she was sending a direct message to executives at Instagram who have removed her account with 5 million followers after posting a post-shower photo last month.
that one time I changed the Hollywood sign to #hollyboob pic.twitter.com/IrIC6DpXHO

— Julia Rose (@JuliaRose_33) February 2, 2021
HOLLYBOOB?
Happening right now. pic.twitter.com/AbGesp1JG8

— Vsauce (@tweetsauce) February 1, 2021
A few hours ago, a group attempted to vandalize the Hollywood sign. Los Angeles landmarks are precious to those of us @LAPDHollywood and this was way uncool (not to mention the terrain is quite steep & dangerous). Hollywood patrol officers have arrested all six individuals.

— Captain Steve Lurie (@LAPDLurie) February 1, 2021
In case you missed it, chaos erupted over a Sony PlayStation 5 sale in Tokyo.