The Shows You May Have Missed This Digital Fashion Week
Dries van Noten, White Mountaineering and others took on the future of fashion.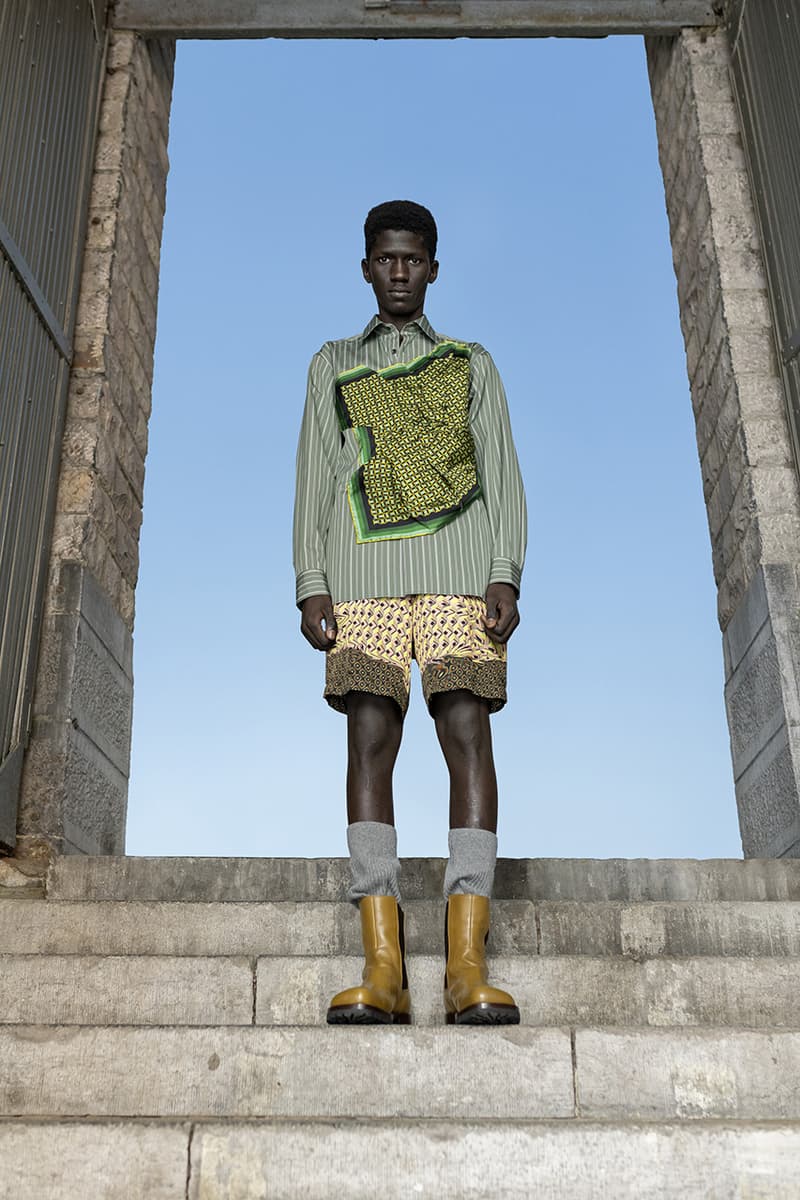 The Shows You May Have Missed This Digital Fashion Week
Dries van Noten, White Mountaineering and others took on the future of fashion.
Even in the middle of the COVID-19 pandemic, fashion finds a way. The industry's uneven recovery remains distinct between regions, with Asia finding its footing far faster than Europe and America, but that hasn't stopped Fashion Month from rolling on, premiering seasonal presentations from a motley crew of luxury labels, young upstarts, and old favorites.
The following shows weren't necessarily held by the smallest brands in the industry — even without traditional runway resources, these presentations are extremely expensive — but they were memorable for a variety of reasons, standing out amidst the surprisingly crowded Fall/Winter 2021 field. Below, take a second look at how these labels imagine men to dress at the tail end of a once-in-a-lifetime maelstrom.
White Mountaineering has been around for almost 15 years, long enough to see its unique brand of trek gear fall in, out and back into style. Trends' ebb and flow never bothered designer Yosuke Aizawa, though, whose function-first apparel has mutated into sub-labels and a bevy of collaborative endeavors over the years. The somewhat understated Fall/Winter 2021 collection revives partnerships with the likes of UGG and Saucony, ensuring that even as the White Mountaineering customer blazes their own trail in high tech winterwear, they're doing it in stylish sneakers.
Belgian label Namacheko has quietly churned out fascinatingly flipped apparel season after season, skewing car coats, blazers, shirts and slacks with reckless abandon. Textural appliqué takes center stage in its Fall/Winter 2021 offering, wherein the label serves up a plethora of fur-trimmed layering pieces, fuzzy scarves and touchable knitwear to go along with its signature off-kilter shirting (seen here with quirky metallic closure) and cropped trousers. Ragged holes and geometric shapes were contrastingly harsh and delicate, challenging the otherwise trim silhouettes.
Any still-active member of the Antwerp Six is hardly an underrated designer but Dries Van Noten's Fall/Winter 2021 collection deserved much more fanfare than it received. In the face of graphic streetwear and logo-heavy luxury apparel, Van Noten continued to march to the beat of his own drum. Deformed tailoring was a major theme this season, but Van Noten has been remixing suits for decades, so he's hardly bending the knee. Instead, Van Noten opted to explore his own vision of athleisure, splashing his signature prints across pajama-style sets, exploding proportions with giant hoodies and even reviving the leg warmer — who needs socks?
Despite his Prix Karl Lagerfeld win in 2019, Israeli creative Hed Mayner continues to mostly fly under the radar. His lush, shapely clothing is less of a crowd-pleaser than most, but his die-hard fans are ardent supporters of the designer's unique output. Fall/Winter 2021 reiterates Mayner's love of blown-up suits, again experimenting with shoulder pads, billowing overcoats and body-shrouding knitwear, all layered atop cocooning trousers and shapeless nomadic boots and beefy derbies. Even when shirts and ties enter the equation, Mayner's looks are barely reminiscent of conventional menswear, as if the best years of Armani were run through Photoshop's Warp tool.
As SUNNEI's star rises, the brand's experimental aims follow suit, with Fall/Winter 2021 entirely doing away with conventional runways and lookbooks in favor of a SUNNEI Canvas video game. Therein, the Milanese label highlights its enormous outerwear, lengthy knits, knee-length puffer jackets and baggy trousers on a series of androgynous 3D avatars, providing a fantastical backdrop for the advanced apparel. Even with the exaggerated proportions, SUNNEI's latest is rooted in wearability: the garments all draw from tradition, injecting fun into parkas, sweaters and T-shirts by way of generous cuts, bold patterns and sunny hues.