Yahya Abdul-Mateen II Wanted to Pay Homage to Laurence Fishburne as Morpheus
Explaining how he approached that character in 'The Matrix Resurrections."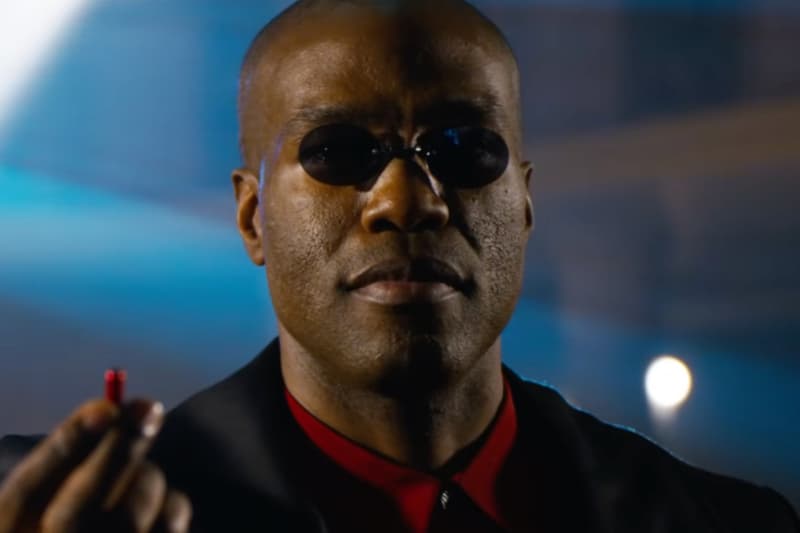 Yahya Abdul-Mateen II has now addressed his portrayal of Morpheus in The Matrix Resurrections, explaining that he wasn't trying to re-create what Laurence Fishburne had done but instead pay homage to his work.
In a recent interview with Entertainment Weekly, the actor spoke about how he came to approach the character, which combines the past of The Matrix franchise with a new dimension.
"Definitely playing a character and portraying Morpheus it was my job not to give a literal impersonation of Laurence Fishburne's performance as Morpheus but to understand that history," he explained. "I was fortunate enough to play a character who was aware of the history of the Matrix but also growing into his own, he had sort of a growth and a rebirth to go through for his own self. To me I looked at that as an opportunity to create a character with some freedom and expression and to really find out what it was that I, as Morpheus, liked about myself and what I had to contribute to the world and what I had to say in this universe. That was something that I really enjoyed."
Abdul-Mateen II added that he was happy for the "opportunity to learn more about the world and also to pay homage to the performance that Laurence Fishburne presented to us and then to really add onto that in my own way."
The Matrix Resurrections is now in theaters.
Elsewhere in entertainment, Zack Snyder has shared a first look at Rebel Moon.