1501 CEO Carl Crawford Claims They Wished They Still Got Along With Megan Thee Stallion
The Houston rapper and record label are currently embroiled in a legal battle.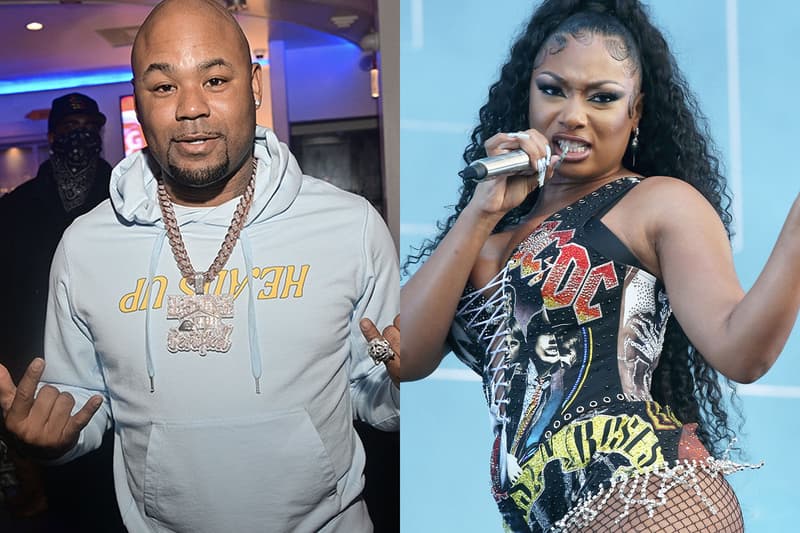 1501 Certified Entertainment CEO Carl Crawford revealed in a recent interview that while they are currently embroiled in a legal battle with Megan Thee Stallion, they do "wish her the best" and hoped that things turned out differently between them.
Speaking to Brandon "Scoop B" Robinson of Bally Sports Network, Crawford labeled Megan's recent successes — which included graduating from college and inking a Netflix deal — as "cool, but it would've been cooler if we were all getting along still." He continued, "Like really, things always went left. We still don't have a real reason why things went left. Everything is cool with her, like I said we wish her the best. We're just going to keep doing our thing, 1501."
Crawford also shared an update about their current legal proceedings, noting that they will "hopefully" reach an agreement, "We still going to court about stuff and, you know, until that's over with, we don't have no chance. Hopefully at some point the court cases will be over and then you can move on with your life 'cause we stuck in this one little place."
Megan filed a lawsuit against the label in early 2020 and claimed that her desire to renegotiate her contract has forbidden her from dropping any new material. She alleged in her suit that 1501 takes 60% of her recording income while the 40% for her is also used to pay engineers, mixers and featured artists, and that the label has not given her a proper financial breakdown of her tour earnings.
Megan Thee Stallion's a college grad & got a @netflix deal.

"Would've been cooler if we all got along still," MLB All-Star Carl Crawford tells @BallySports of @theestallion.

Crawford's 1501 music signed her & the two have a pending court case surrounding a contract dispute. pic.twitter.com/xQuCSj2kVy

— ? Brandon "Scoop ?️" Robinson ? (@ScoopB) December 29, 2021
Elsewhere in music, vinyl records earned its biggest sales week in 30 years.