Tom Brady Responds to His Viral Surface Tablet Toss
"I think it was pretty good marketing for the Surface at the end of the day."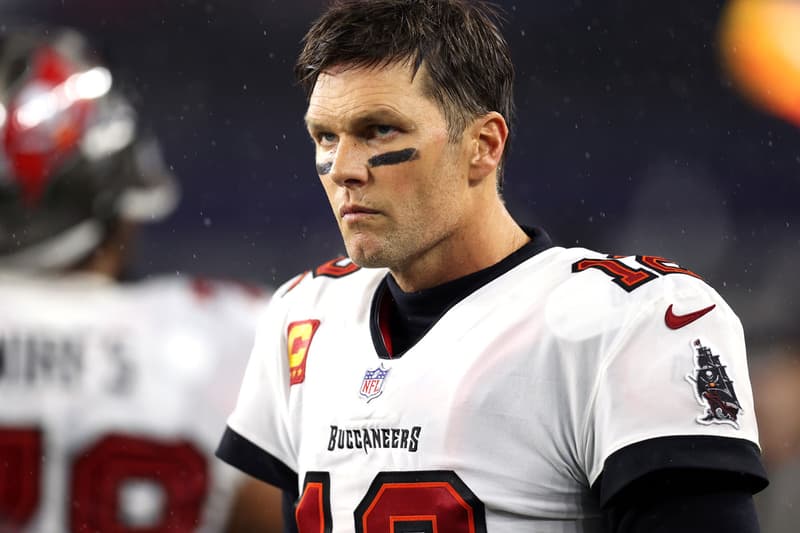 Just last week, Tom Brady was shut out for the third time in his NFL career with a 9-0 defeat against the New Orleans Saints. Evidently disappointed and frustrated, Brady went viral for throwing his Microsoft Surface tablet, which appeared to be completely dismantled afterwards.
In a recent interview, Brady responded to his viral moment stating with a chuckle, "I did get a warning from the NFL. I can't throw another Surface or else I get fined. Imagine that! Imagine that." Brady did appear remorseful over the situation and apologized for the incident. He also explained that he was frustrated with the interception late in the fourth quarter and threw the device which was later rendered useless and needed to be replaced. Brady added,
"I won't throw another Surface. Although I think it was pretty good marketing for the Surface at the end of the day. I think it worked out pretty well for them."
Saints safety C.J. Garnder-Johnson posted in a now-deleted Tweet after his team shut out Brady and the Tampa Bay Buccaneers, "Hey @Microsoft @surface, can y'all send me a new Surface Tablet? I need to give it to a friend who broke his. Thank you and Merry Christmas." Microsoft Support responded to the Tweet, "We've reviewed the tape and while we don't recommend throwing your @surface (even if your friend holds the NFL record for career completions), here are some tips on caring for your Surface."
Microsoft Surface and the NFL have had an exclusive tablet deal since 2014 that cost the tech company $400 million USD. Watch the moment Brady threw the tablet below.
Tom Brady threw the tablet after his INT ?

(via @NFLBrasil)pic.twitter.com/PyvdFi30NO

— SportsCenter (@SportsCenter) December 20, 2021
In other sports news, LeBron James has become the third player in NBA history to reach 36,000 career points.