Here Are the Top-Ranked Steam Games of 2021
'Battlefield 2042' and 'eFootball' are all the way at the bottom.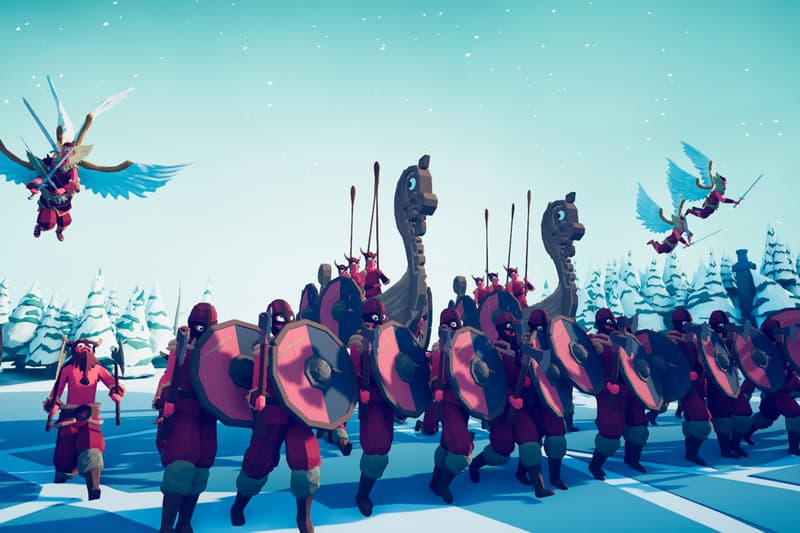 2021 is coming to an end, and to celebrate the games that accompanied us through this COVID-stricken year, Steam-tracking site SteamDB has published a list of the top-ranked titles on the digital storefront as rated by users.
A few familiar names and recent hits top out the first 10 spots, with Totally Accurate Battle Simulator taking the first spot, followed by Dyson Sphere Program and later PowerWash Simulator. Interestingly enough, the top 10 doesn't feature many AAA titles, and the Game Awards 2021 Game of the Year winner It Takes Two only came in at 19th place despite its award show success. Other big titles this year can also be found within the top 20, including Valheim, Inscryption and Psychonauts 2.
You'll find the top-rated games down below:
Totally Accurate Battle Simulator
Dyson Sphere Program
Rhythm Doctor
Firework
Cookie Clicker
The Room 4: Old Sins
PowerWash Simulator
Townscaper
Tiny Bunny
Before Your Eyes
In addition to the top-ranked games on the platform, the database also gave a shoutout to some of the most unpopular titles this year, which include both Battlefield 2042 and eFootball. The former sits at a disappointing 10,234th place while the latter came plum last at 10,351st place.
For the full list of ratings, you can head over to SteamDB's website.
Elsewhere in gaming, Heroes of Newerth is officially shutting down next summer after a 12-year run.