Raekwon Claims RZA Shot Down a Wu-Tang Clan Biopic With Leonardo DiCaprio
The group ended up developing the Hulu series 'Wu-Tang: An American Saga.'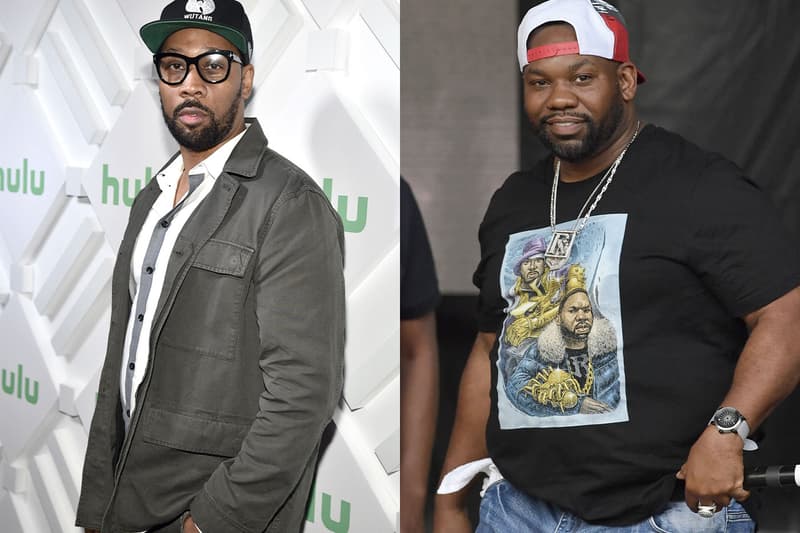 Raekwon has revealed that RZA previously shot down a Wu-Tang Clan biopic with Leonardo DiCaprio attached.
In an excerpt from his memoir From Staircase To Stage: The Story Of Raekwon And Wu-Tang Clan shared by Rolling Stone, Raekwon explained that he was inspired by the success of the N.W.A. biopic Straight Outta Compton and was able to meet with DiCaprio via Q-Tip of A Tribe Called Quest. The idea was pitched to RZA, who was supposedly more adamant on creating a TV series, but Raekwon managed to convince the de facto leader to allow him to shop the deal around. Raekwon then linked up with DiCaprio via Q-Tip of A Tribe Called Quest, and the two were able to set up serious plans for the film:
"[DiCaprio] talked about his production company and all the directors he thought might do a great job — and these were big names and people he'd worked with. He was super open to the idea, and after that meal, he had his production company executives reach out to me. We took it to the next level with them. They were very interested, so we got the ball rolling, talking real numbers, with the goal of an even bigger release than Straight Outta Compton."
They set up a few meetings together but by the third, which was "when you close the deal," Raekwon shared that "RZA's energy was entirely different." He added:
"[RZA] barely said anything and seemed to be going through the motions, nothing more. I could tell he wasn't going to agree to do it, and my instincts told me why: my guess is that he was already in bed with a production company, deep into developing the scripted series for TV, even though none of us had signed off on it.

It was clear that something was very different, so after a respectable amount of time, Leo's people ended the meeting and got up to leave."
Raekwon was not pleased with how the meeting went but kept his cool. He does admit, however, that the ordeal did a number on him:
"This bullshit hurt my feelings because it proved to me that he'd already counted me out before I began. He didn't think I could bring that kind of power to the table, but I'd gotten them there, all ready to rock and roll. They were excited and connected, so with the snap of a finger they could have gotten the ball rolling for real. Not to mention that even if he had signed some preliminary agreement to develop a series, deals get called off and bought out all the time, so if RZA were honest about it and admitted to me that he'd signed something already, it could have been worked out. But the dude wouldn't cop to that. He just kept insisting the scripted series deal he had found was better than the major motion picture deal I had found. As I left him that day I had tears in my eyes."
Elsewhere in music, Soulja Boy blamed Kanye West after other artists dropped him from their tracks.