FVCKRENDER Releases a Hybrid NFT Sculpture Titled 'Existence//'
The winning bid will also be gifted the physical artwork which is on view at Art Basel Miami.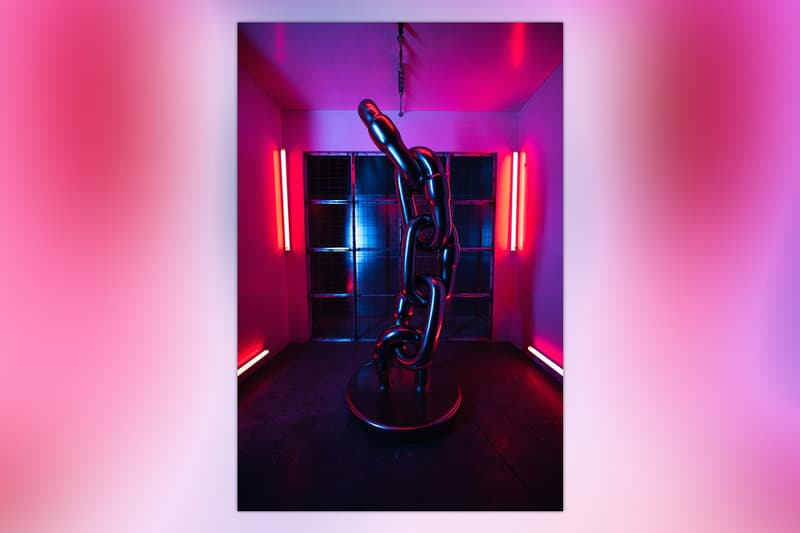 nft now x Christie's "The Gateway" exhibition is in full force and to join a host of digital works, such as MADSTEEZ' surreal WEEBverse, Frederic Duquette, aka FVCKRENDER, has released a digital token of his own, titled EXISTENCE//.
The NFT corresponds to a physical sculpture that is currently being auctioned at Art Basel Miami. The artist has chosen to magnify a familiar trope in the chain-link, which symbolically represents the spirit of community and the merits of working together.
EXISTENCE// asks the viewer, "Does physical exist without virtual?" It's a question that becomes all the more prevalent in the wake of the NFT age — where terms such as meta are becoming commonplace. FVCKRENDER's EXISTENCE// is currently valued at 1.1 ETH / $5,026.47 USD on OpenSea.
Also happening in Miami, Banksy's Charlie Brown sold for $4m USD.