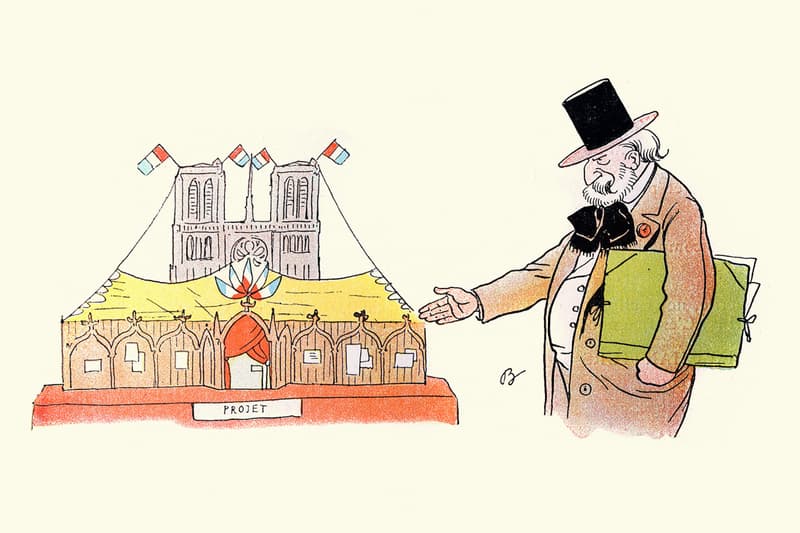 Critics Fear Notre Dame Will Look Like a "Politically Correct Disneyland"
The response comes at the heels of a new church-sanctioned proposal.
---
When we last revisited the reconstruction of Paris' Notre Dame cathedral, the group in charge said that the building was on track to reopen in time for the 2024 Summer Olympics. However, some critics are now saying that there are significant changes being proposed that may "disneyify" the historical landmark.
According to a report first published by The Daily Telegraph, there is a proposal to introduce a "discovery trail" that would recount the story of the Bible in various languages across the walls, and convert the seldom-used confessionals into art installations.
Christian Rousselot, the director-general of the Notre-Dame Foundation, states this plan aims to "depict the major moments of the Bible to explain in the most intelligible to common mortals, whether Chinese or Swedish, what it all means."
Nonetheless, there are many around the City of Light and the global art community who criticize the efforts, such as Maurice Culot, a Paris-based architect and theorist, who told The Art Newspaper, "How could a priest choose, on his own, the interior decoration of a cathedral that belongs to the universal heritage of humanity and is being rebuilt with donations coming from all over the world?"
Britain's The Spectator magazine went as far as to call the proposal a way to turn Notre Dame into a "politically correct Disneyland."
The decision for what the interior will look like is still undecided, however, president Emmanuel Macron confirmed last year that the spire will be restored to match its original state.
Also in the news, ArtReview has released the 2021 Power 100.