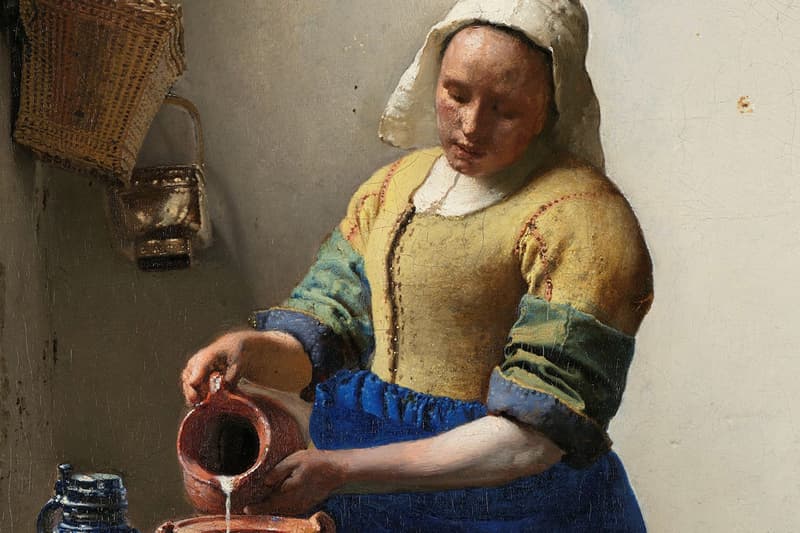 Rijksmuseum to Host Largest Vermeer Exhibition in 2023
But it may be the last time such a showing will be possible.
---
In 1996, the Mauritshuis in The Hague presented the largest ever collection of Johannes Vermeer paintings ever. The event is still revered 23 years later and is being reawakened as Amsterdam's Rijksmuseum has announced its intention to host all the Vermeer paintings that are safe to travel.
As the art market intensifies over the collecting of Vermeer's short but prolific set of works, Rijksmuseum director, Taco Dibbits said in a statement that he expects the museum to surpass the 23 artworks from the Mauritshuis exhibition, but does not see this showing to be possible again in the future.
"What I am seeing, if you look since the 1996 exhibition, it is more and more difficult to get the loans because Vermeer is such an iconic painter," Dibbits said, adding, "For museums to part with Vermeer's work is more and more difficult. Because it is the first [for the Rijksmuseum], it has created a kind of feeling that we have to do it now as it gives an opportunity to compare and study the works together."
Similar to Vincent Van Gogh, Vermeer is hailed as a master in the canon of art, but was hardly recognized during his lifetime. The forthcoming exhibition at the Rijksmuseum will be on view from February 2023 to June 2023.
Also happening in art, critics fear the Disneyfication of Notre Dame.