"Very Peri" Is Pantone's Color of the Year 2022
Said to "symbolize change and growth."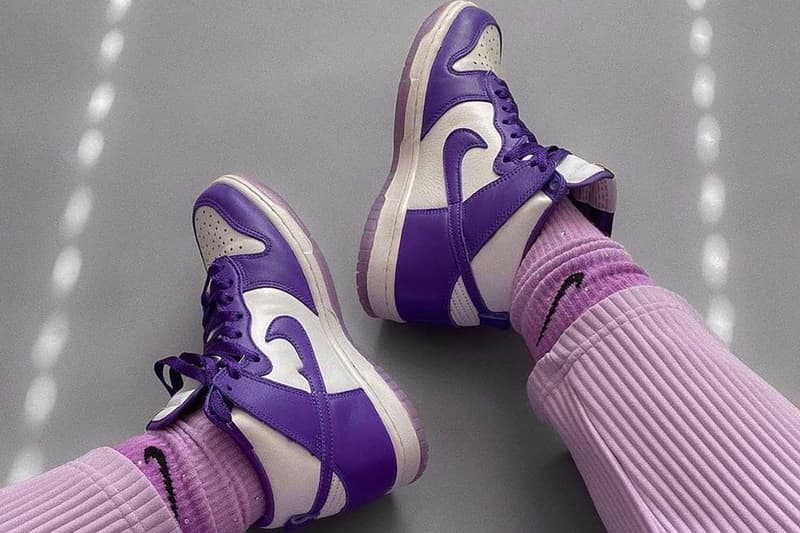 Pantone crowned "Ultimate Grey" and "Illuminating" as 2021's color of the year, reflecting the different ideals of optimism and the overall upside-down year it was, and now the color company has dubbed "Very Peri" as 2022's core color.
Symbolizing change and growth, "Very Peri" falls under the blue-toned family despite it resembling periwinkle, lilac, violet, and other soft pastel pink shades. It has featured in various guises this year, from Air Jordan 1s to Telfar bags, sitting alongside other popular colors from the likes of Bottega Veneta and Tiffany & Co.
Leatrice Eiseman, executive director of the Pantone Color Institute, said, "As we move into a world of unprecedented change, the selection of Pantone 17-3938 'Very Peri' brings a novel perspective and vision of the trusted and beloved blue color family, encompassing the qualities of the blues." They added, "Yet at the same time with its violet red undertone, Pantone 17-3938 'Very Peri' displays a spritely, joyous attitude and dynamic presence that encourages courageous creativity and imaginative expressions."
Furthermore, the color itself is representative of the "global zeitgeist of the moment and the transition we are going through," specifically touching on how color trends in the digital world are infiltrating our real life. Simply, it's a shade popularized in the digital realms of gaming and CGI, appearing futuristic yet calm at the same time.
For more information on "Very Peri," head over to Pantone's website.
Elsewhere, if you're looking to add some color into your life, then check out Jaden Smith's Levi's capsule.