Recycled Ocean Plastic Helps to Build the Ford Bronco Sport
Making its SUV more sustainable while saving marine life and life on Earth.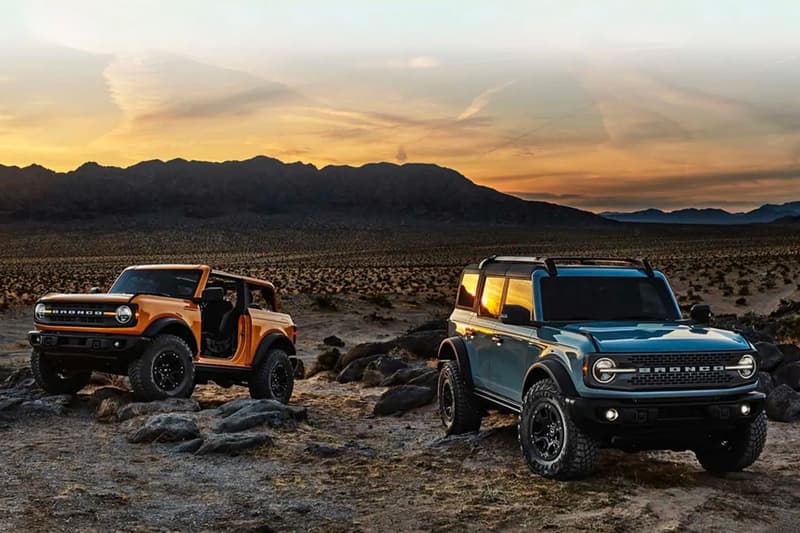 It's well known that the automotive industry is one of the most harmful sectors for our planet, and despite the ever-growing range of electric cars and projects such as BMW's iVision Circular, there's still more to be done. As a result, Ford has announced it will be becoming more sustainable over the coming years, starting with its Bronco Sport that utilizes parts made from recycled ocean plastic.
The sustainable effort starts with the Bronco Sport's wiring harness clips, which are made from discarded plastic fishing nets taken from the Indian Ocean and Arabian Sea. These eco-friendly parts are just as strong as petroleum-based parts, but cost 10% less to produce and require less energy to make, all while helping the marine environment live a happier life, and in turn, us humans too.
Jim Buczkowski, vice president of research and Henry Ford technical fellow says, "It is a strong example of circular economy, and while these clips are small, they are an important first step in our explorations to use recycled ocean plastics for additional parts in the future."
This is not the first time Ford has channeled sustainability, as it used recycled water bottles to produce lightweight, aerodynamic-enhancing, noise-reducing underbody shields on the 2020 Ford Escape, and has recycled various parts of its cars to be reproduced in its production line.
The future continues to look up, as Ford is working in conjunction with McDonald's U.S.A. to take its dried coffee bean skins and turn them into reinforced headlamp housings, and it is also looking at using ex-currency and agave fiber from the tequila-making process to make other parts for its cars.
In case you missed it, check out this Suzuki Jimny-based baby Brabus G-Wagon.