Netflix To Make Film About Grandma Who Accidentally Texted a Stranger for Thanksgiving Dinner
Year six and the tradition is still going strong.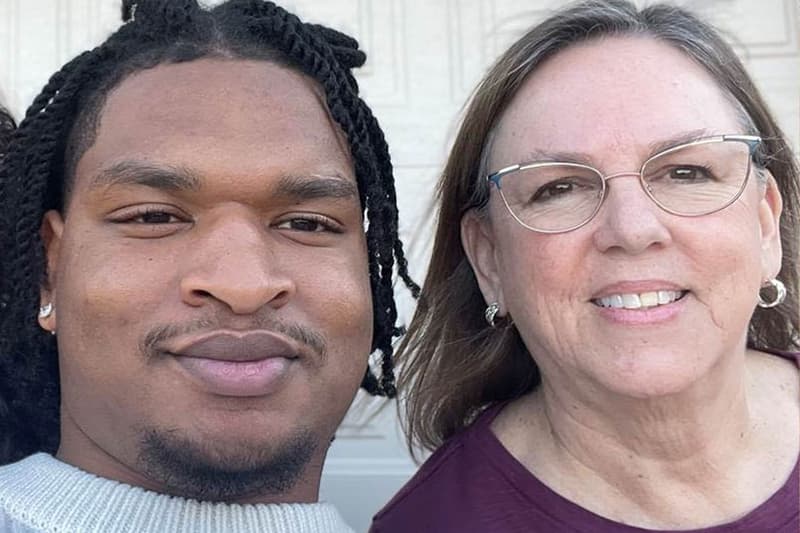 Six years ago, a grandma in Arizona accidentally texted a stranger and invited him to her Thanksgiving dinner. While there was the possibility of this turning the wrong way, the humorous text exchange has turned into a viral social media story that captured the hearts of many with the unlikely friendship.
Now, Netflix is capitalizing on the moment and turning the feel-good moment into a feature film. Titled The Thanksgiving Text, the film is set to tell the tale that began in 2016 when Wanda Dench thought she was texting her grandson to see if he would come over for Thanksgiving dinner. However, she ended up texting the wrong number and sent a message to Jamal Hinton, a high school senior at the time. Hinton accepted her invitation and has been attending Thanksgiving celebrations since then.
Each year following the initial text, Hinto has posted to social media a selfie of himself and Dench giving social media fans an update on their annual reunion and growing friendship. In a joint statement obtained by Variety Dench and Hinton said, "We are excited to share our story with the world. We hope it inspires more people to reach out and make connections that they wouldn't ordinarily make. We are so blessed to find a genuine friendship brought together by God from a mistaken text message."
Thanksgiving 2021 pic.twitter.com/2Ff3PpvvVY

— Jamal Hinton (@Jamalhinton12) November 25, 2021
We are all set for year 6! ? pic.twitter.com/wEQioizWGd

— Jamal Hinton (@Jamalhinton12) November 14, 2021
In other entertainment news, Tom Holland has revealed new details about Spider-Man: No Way Home fight scenes.