NASA Successfully Launches Innovative Webb Space Telescope
On route to travel 1 million miles away from Earth.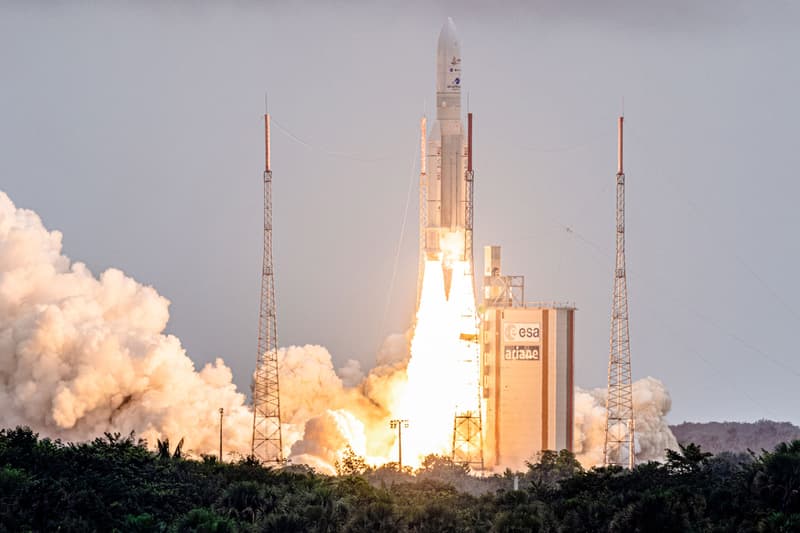 NASA successfully launched its revolutionary James Webb Space Telescope this morning at 7:20 a.m. EST/4:20 a.m. PST. The telescope took off from an Ariane 5 rocket located at Europe's Spaceport in French Guiana.
A joint effort with the European Space Agency and the Canadian Space Agency, the Webb mission marks "the world's largest and most complex space science observatory," NASA said.
Over the next 29 days, the telescope will reshape and transform itself over the course of its journey until it settles at its final destination approximately one million miles from Earth. After six months, the telescope will deliver its first images of space.
The telescope will allow scientists to explore cosmic history both within our solar system and in distant galaxies, yielding more information about cosmic phenomena and the origins of the universe.
"The James Webb Space Telescope represents the ambition that NASA and our partners maintain to propel us forward into the future," NASA Administrator Bill Nelson said. "The promise of Webb is not what we know we will discover; it's what we don't yet understand or can't yet fathom about our universe."
In other tech news, a group of anonymous creators is selling NFTs of Olive Garden locations.