Coachella Festival Organizers Goldenvoice Sues Live Nation Over "Coachella Day One 22" Event
Filing a trademark infringement lawsuit.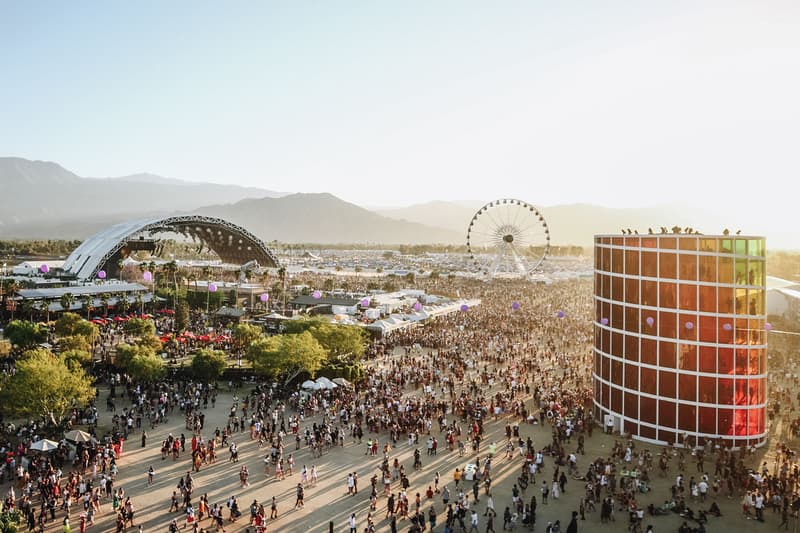 Coachella Valley Music and Arts Festival organizers Goldenvoice has filed a trademark infringement lawsuit against Live Nation over its upcoming Coachella Day One 22 event.
According to reports, the AEG-owned Goldenvoice is suing Live Nation, its main competitor, and coachellacrossroads.com service provider Bluehost for "contributory trademark and service mark infringement, contributory false designation of origin and unfair competition."  Goldenvoice had already supposedly sent two cease-and-desist letters in October and November, and Live Nation's advertising and selling of tickets to Coachella Day One 22 is in "direct defiance" of those letters. The complaint adds that Ticketmaster's advertising and selling of tickets to other music events held at Coachella Crossroads, the venue where Coachella Day One 22 will take place, also breaches the Coachella trademark.
Lawyers for Goldenvoice are now asking the court to "issue a temporary restraining order, preliminary injunction, and a permanent injunction enjoining and restraining" Live Nation and Bluehost from continuing to to advertise, promote, market, franchise, sell and offer for sale any goods or services connected to the Coachella trademark, as well ban the two from "using any domain name, or social media account, that is identical or confusingly similar to" the Coachella trademark. The AEG-owned company also requests that it be given damages for infringement and unfair competition, as well as all the profits from Live Nation and Bluehost's copyright infringement and a reimbursement of "the costs of corrective advertising" that will separate the two events.
Coachella Day one 22 is slated to take place on December 31 about five miles from the Empire Polo Field — where the Coachella Festival is annually held — and includes performers like Shaquille O'Neal (performing as DJ Diesel), E-40 and Getter.
In related news, Travis Scott has been dropped from the Coachella 2022 lineup.