Cardi B Looking to Release New Album in 2022
The artist explained that she is trying to juggle her music career with parenting and her other projects.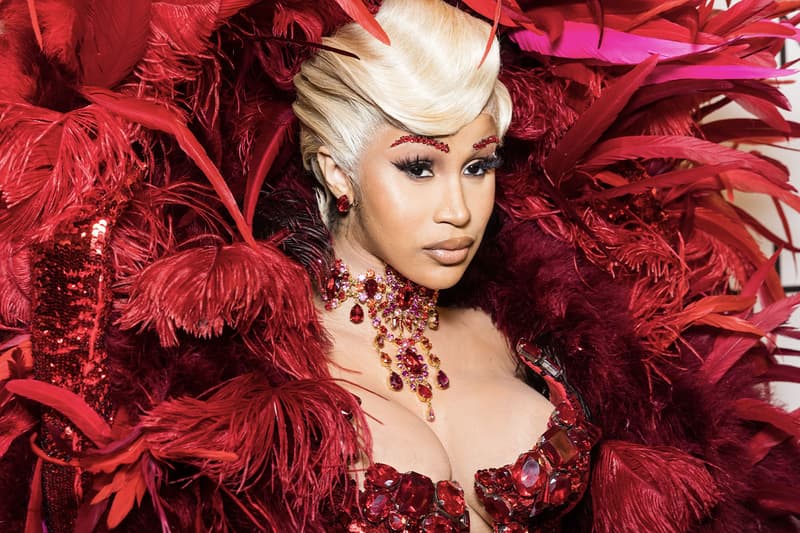 Cardi B's Invasion of Privacy followup may finally be releasing in 2022.
The artist took to Instagram Live this week to share brief life updates with her fans, stating that she is juggling her career with being a mother and the other projects she has signed on to. "You know, everything be looking so glamorous when you see my f*cking Instagram and everything, but it's like… it's been really… it's been a lot," she said. "It's been a lot trying to balance out my new motherf*cking life. Like, I got two kids, my daughter's going to school now, and I have, like, a lot of jobs now. I'm in a lot of positions that requires a lot of my time, and on top of that, I gotta put out this album next year. Not only do I gotta put out an album, but like, I gotta record my movie, I gotta do so much shit, y'all."
Cardi recently became the first female rapper with three Diamond singles as "I Like It" with J Balvin and Bad Bunny officially sold 10 million records. "Fun fact: This song started my great relationship with Balenciaga and is the record that gets me the most coin since it's requested for commercials and brands all the time," she revealed.
View this post on Instagram
Elsewhere in music, Travis Scott has been dropped from the Coachella 2022 lineup.