Space Runners Announce "NBA Champions" Sneaker NFTs With Kyle Kuzma & Nick Young
The New Orleans Pelicans have also joined as official partners.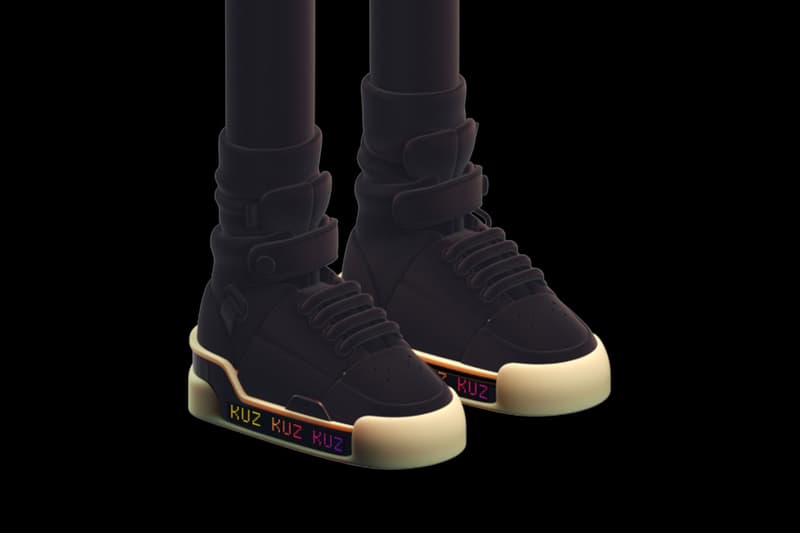 Space Runners — the first dedicated fashion brand for the Metaverse — has just announced a new NBA Champions partnership with Kyle Kuzma and Nick Young. This collaboration will see the launch of the two basketball players' sneakers in NFT form. Each minted sneaker will have different traits like speed, stability, and power which will be applicable to Space Runner's upcoming Metaverse game.
On top of Kyle Kuzma and Nick Young, the Space Runner's team has also signed on the New Orleans Pelicans as official partners as well as Devon Dotson of the Chicago Bulls. With close to 90,000 followers on Twitter, the Space Runners name has caught the attention of Meta — Facebook's new name — with its ambitions of expanding into artists and brands on top of athletes.
Perks of owning a Space Runners NFT include opportunities to interact with artists and athletes through backstage invitations, exclusive events, and access to courtside seats in basketball games.
Look for the NBA Champion NFT Collection to launch in the coming weeks with the full Metaverse game releasing in Q1, 2022. Head over to Space Runners for more info.
?? The NBA Champions Sneaker Collection is dropping soon!

We're extremely excited to share:
? Minting details including 3 sprints
? Supported wallets & #whitelisting discounts
? Rarity calculations & #NFT allocations#NFTs #metaverse #NFTCommunity https://t.co/E9WCkLiZY2

— Space Runners (@SpaceRunnersNFT) December 13, 2021
In other NFT news, Bored Ape Yacht Club announces play-to-earn NFT game.