Doja Cat Says She Wants To Record a Pop and Hip-Hop Double Album
She wants Jay Versace and 9th Wonder to produce it.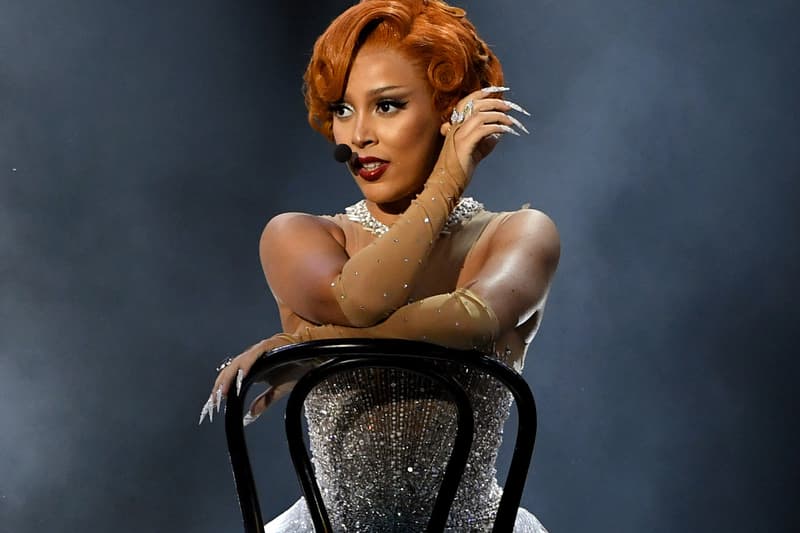 Doja Cat has revealed that she wants to make a double album with hip-hop and pop music sides. On an Instagram Live late Friday evening, the singer outlined what the potential future project would look like.
One side of the project would consist of seven songs in her typical pop-rap sound. The other side would see her venture into hip-hop music across twelve singles.
For the hip-hop album, Doja Cat wants Jay Versace and 9th Wonder to produce the tracks.
"New project. 12 songs. All of them, every f***in' one, Jay Versace and 9th Wonder," she said.
Versace became popular for his comedic content on the platform Vine before he began producing in 2018. He gave one of the first beats he made to Westside Gunn.
Meanwhile, 9th Wonder has established himself as a legend in the rap industry over the course of the past few decades, having worked with Kendrick Lamar, JAY-Z, Erykah Badu, Drake, J.Cole, and more.
Doja Cat praised both 9th Wonder and Versace for their production skills, adding that the two "would mesh really nice."
.@DojaCat talks about plans to release a double album consisting of a Pop-Rap side and a Hip-Hop side. ?pic.twitter.com/IOW4ViZQha

— Doja Cat News (@DojaNews) December 25, 2021
In other music news, Frank Ocean released a new track on his blonded Xmas radio show.