Toyota's "Tacozilla" Tacoma Camper Is a Tribute to '80s Overlanding
Full of TRD performance parts.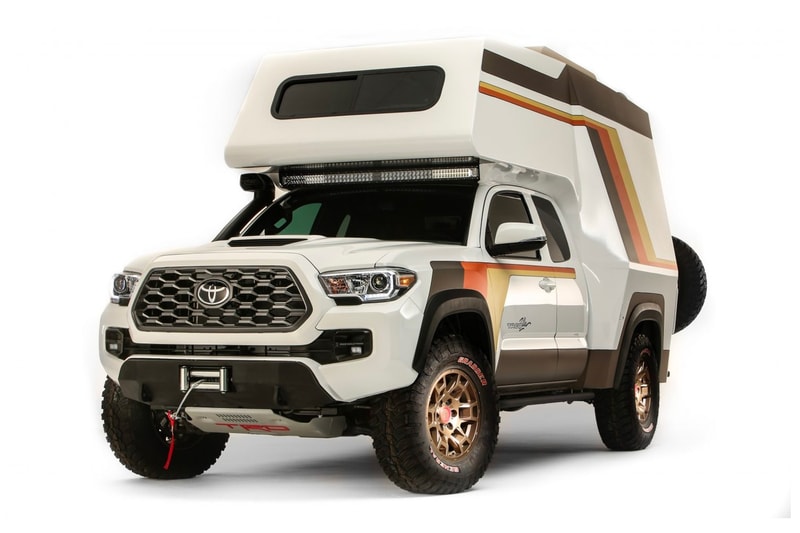 1 of 9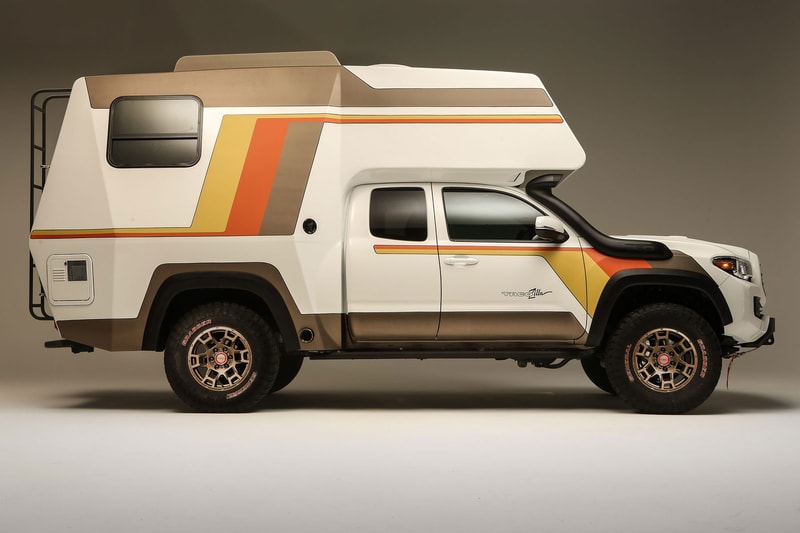 2 of 9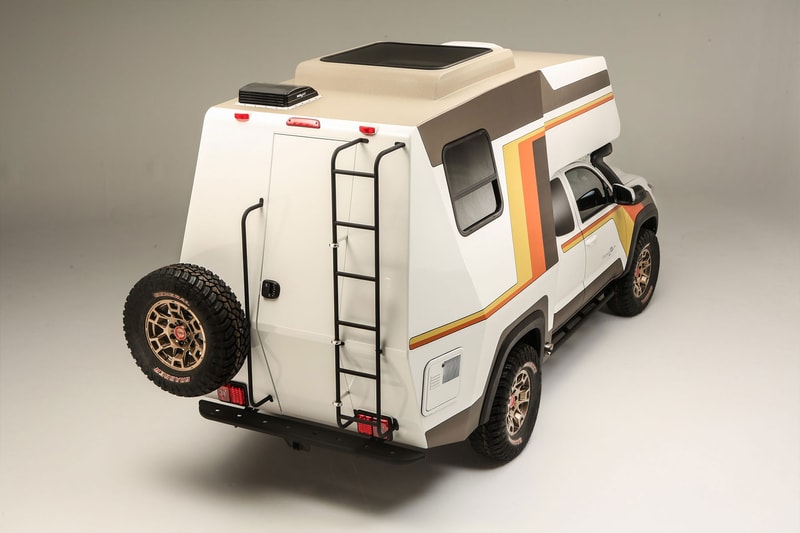 3 of 9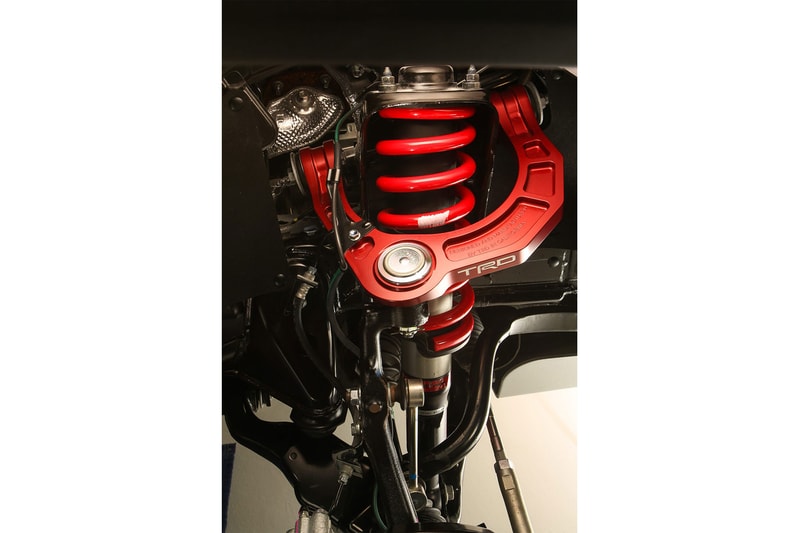 4 of 9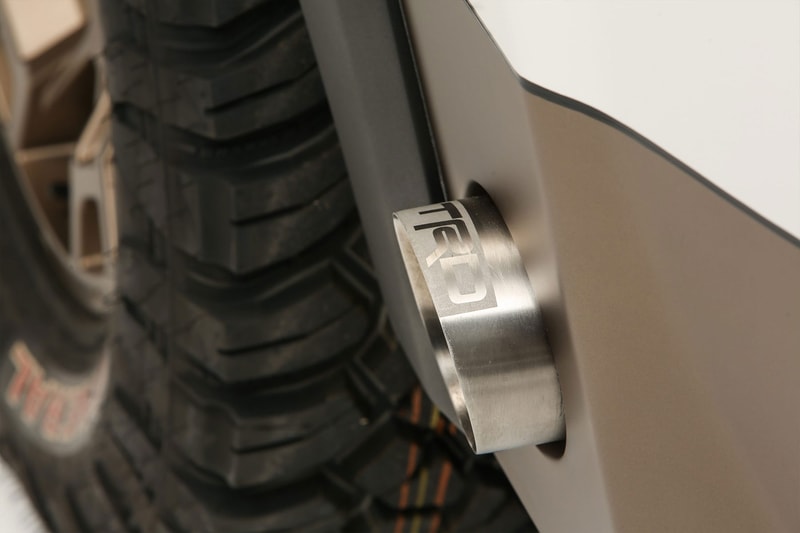 5 of 9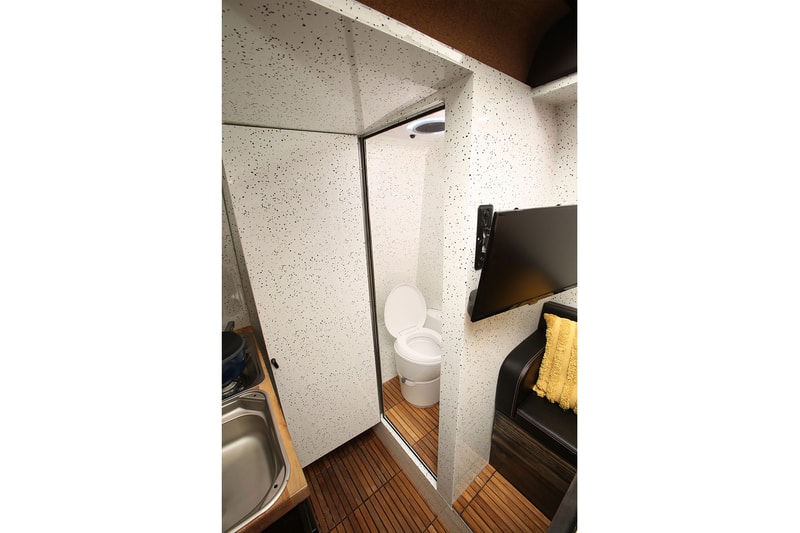 6 of 9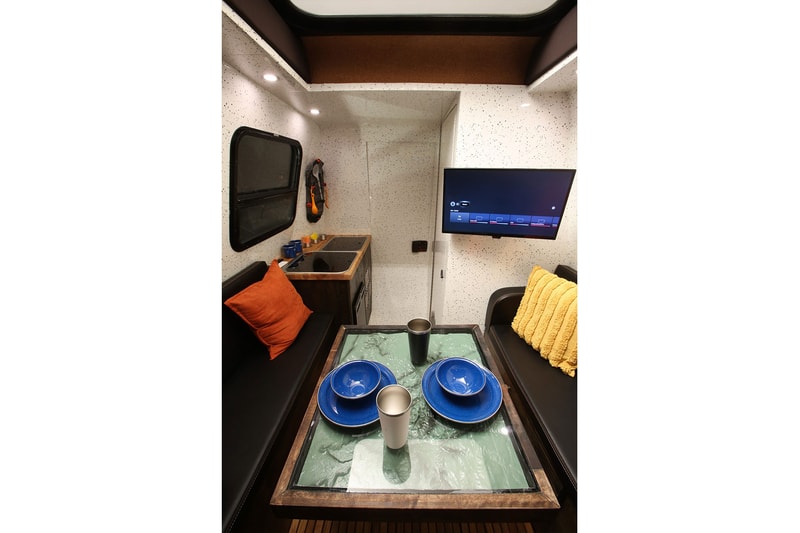 7 of 9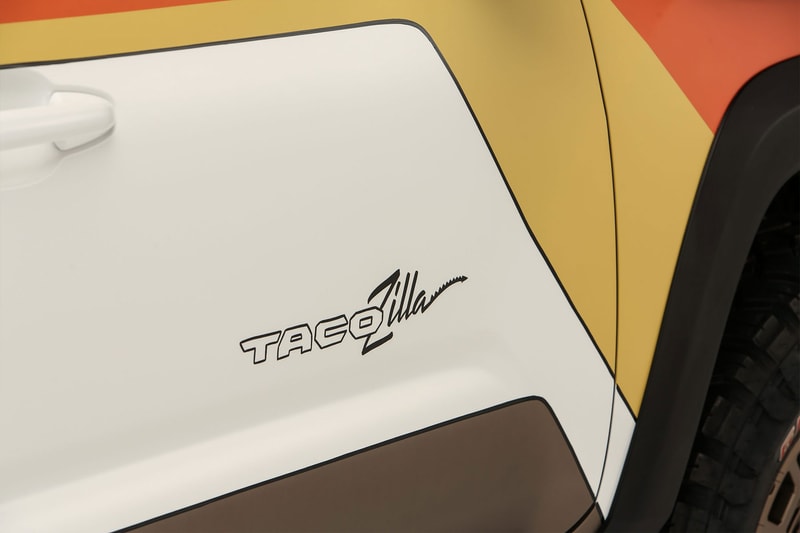 8 of 9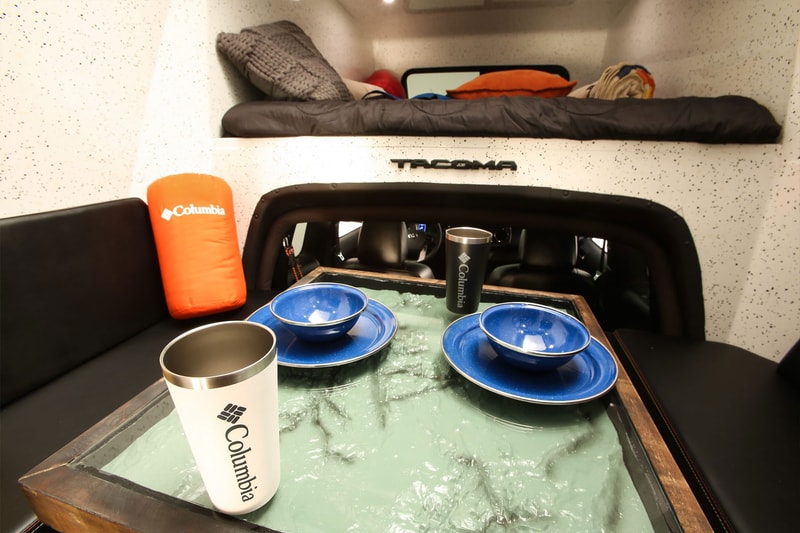 9 of 9
Toyota's contribution to SEMA 2021 came in the form of the "Tacozilla" Tacoma Camper. Celebrating the recent popularity of overlanding, this camper looks to the past for a '70s and '80s-inspired overlander.
This "micro-house" on wheels is not only full of TRD performance parts but also features a list of custom modifications to the truck for outdoor living. Putting in over hundreds of hours of work, the Toyota Motorsports Garage has reinforced the frame, created a pass-through opening between the Tacoma's cabin and the camper structure, added a large pop-up Lexan skylight for ambient light and natural air circulation, separated the fuel tank filler from the camper, installed a second battery in the engine bay, and gave the Tacozilla a retro-inspired paint job of vintage yellow, orange, and bronze.
Designed and built by Marty Schwerter and his team at the Toyota Motorsports Garage, Tacozilla is 100% custom."We really didn't want it to look like a refrigerator on the back of a truck, so you'll see it's all rounded edges," said Schwerter. "Tacozilla is an outstanding symbol of Toyota's go-anywhere brand promise to our many owners who love overlanding and outdoor fun," said Lisa Materazzo, group vice president – Toyota Division Marketing. "It's going to be hard to miss Tacozilla, whether walking the SEMA show or at that campsite or off-road trail!"
In other automotive news, Ford unveils Baja 1000-ready Bronco Desert Racer.