Open Architecture Unveils Rock-Like "Chapel of Sound" Concert Hall
Located in a mountainous valley next to the Great Wall of China.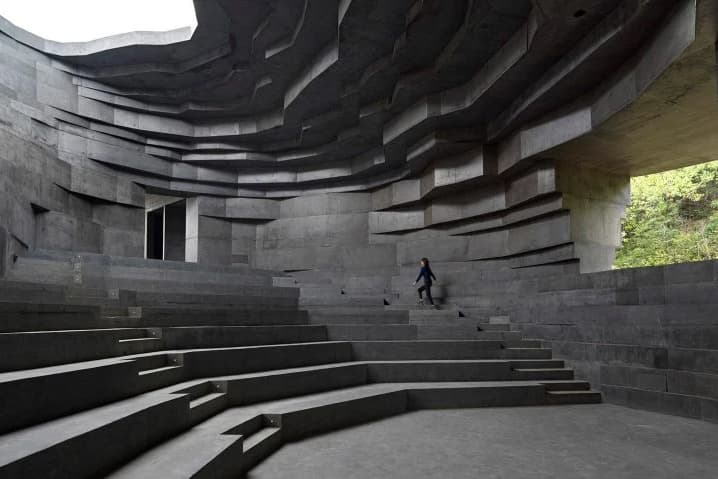 1 of 10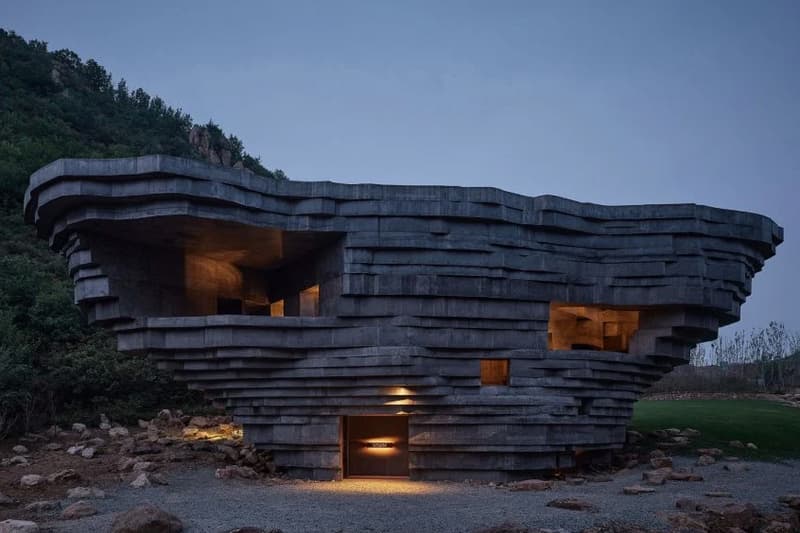 2 of 10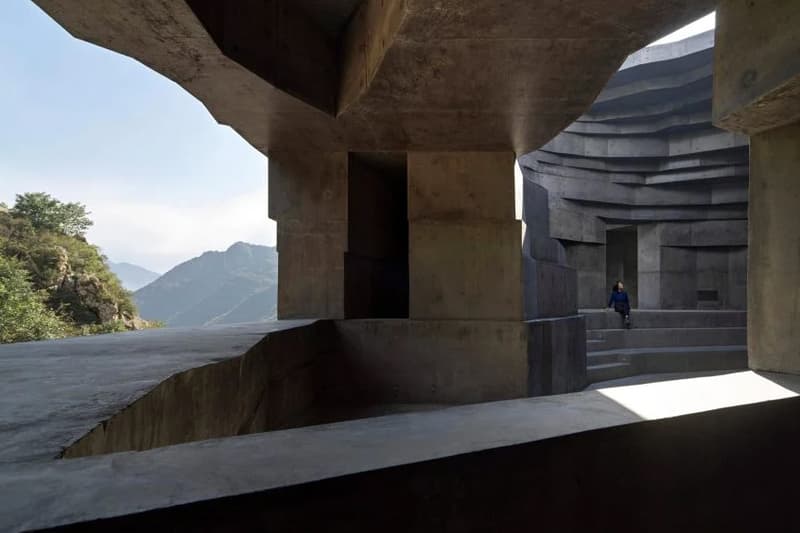 3 of 10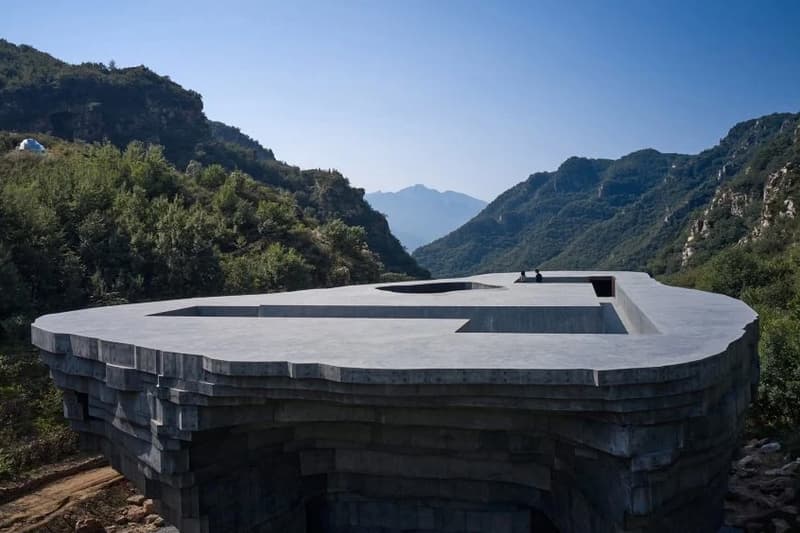 4 of 10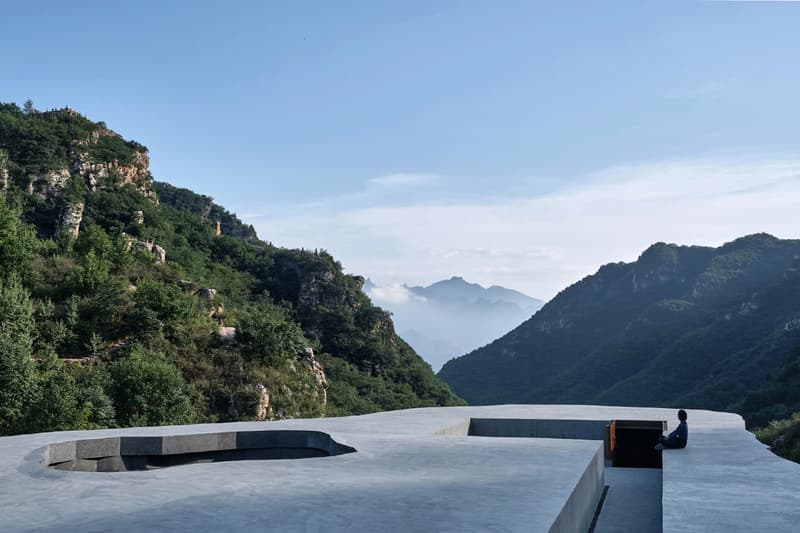 5 of 10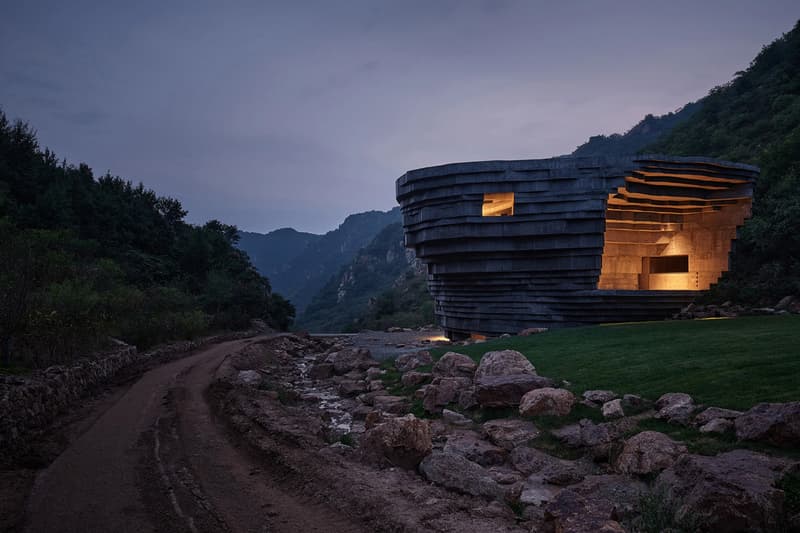 6 of 10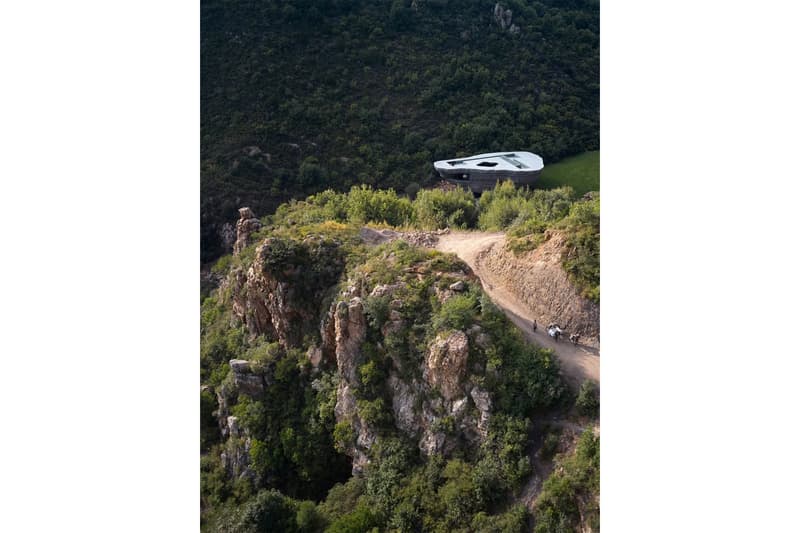 7 of 10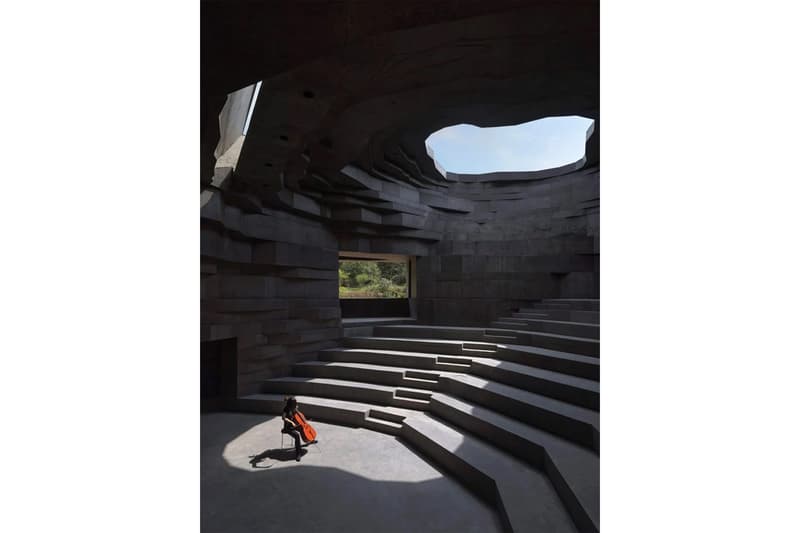 8 of 10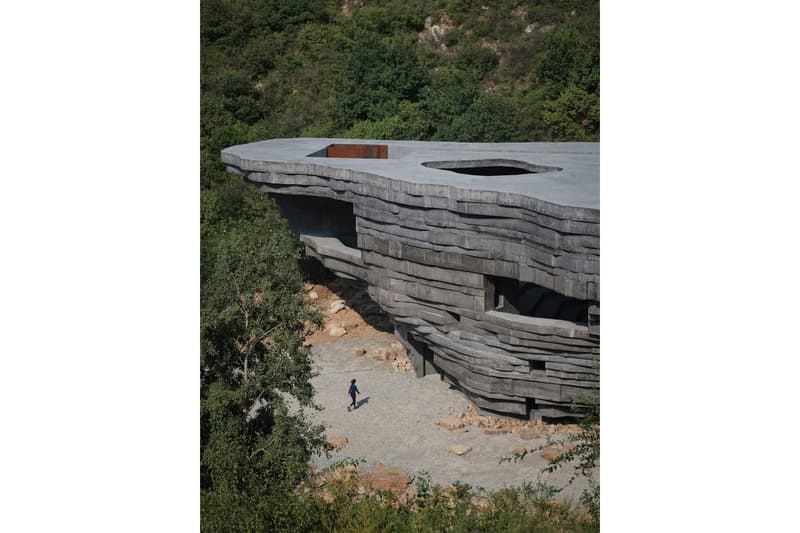 9 of 10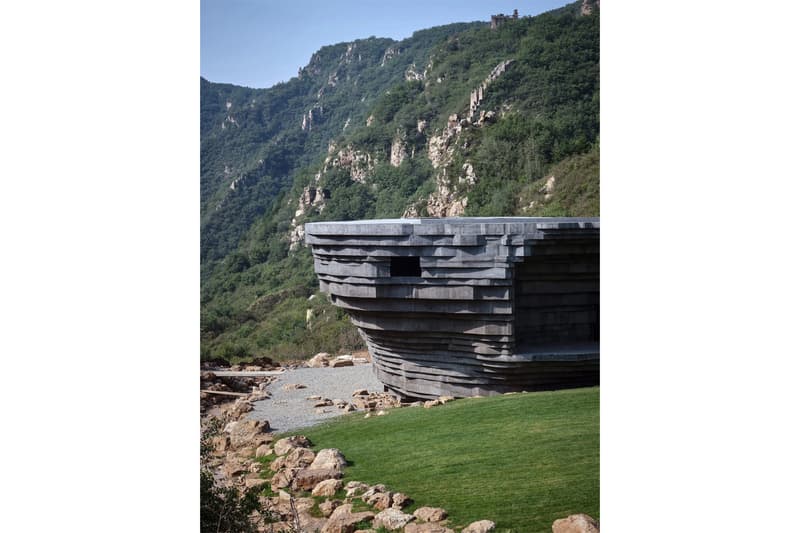 10 of 10
Following the introduction of a cave-like art gallery built inside a sand dune, Chinese Studio Open Architecture delivers another stunning nature-immersed structure next to the Great Wall of China outside Beijing.
Located on a lookout point in the mountainous countryside, the Chapel of Sound is a rock-like concrete structure reinforced with locally sourced stone that's designed to blend in with the surrounding landscape. "We were very aware of the responsibility we had to contribute a thoughtful structure that fits naturally into such a unique landscape," said Open Architecture's founders Li Hu and Huang Wenjing.
While appearing to be roughly shaped out of layers of stone slabs, the structure is actually constructed out of an inner and outer shell with the space in between acting as a truss. Strategically placed openings provide ample natural light and thoughtfully constructed interiors ensure excellent acoustics and rainwater drainage. According to the architects, the concert hall is designed for both quiet reflection as well as large-scale concerts and is comprised of a semi-exposed amphitheater, outdoor stage, stadium seating, and a rehearsal room. Surrounded by a vast mountain range, a section of the Great Wall can be seen from the rooftop viewing platform.
"Solitary or communal, music or sound of nature, gazing into the starry sky or connecting with one's inner self – it's open to the interpretation of the users," said Huang. "The symphony of nature is what we really wanted people to experience here."
In other design news, BEAMS taps Matsuzaki Bokken Workshop for a bespoke wooden sword.