"NFT" Is the Word of the Year
Collins Dictionary crowned "NFT" first place, beating "cheugy," "metaverse," and "pingdemic."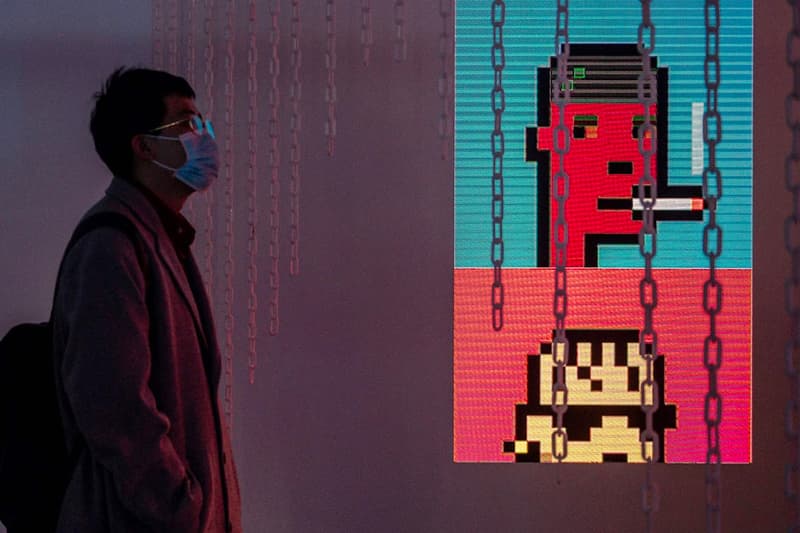 Last year, you'd be forgiven for not knowing what an NFT was, but as the world of crypto continued to grow so did the non-fungible token realm, and now Collins Dictionary has crowned "NFT" as its word of the year.
Coming in second place was "cheugy," before "climate anxiety" took third place. From fourth to tenth, we find "crypto," "double-vaxxed," "hybrid working," "metaverse," "neopronoun," "pingdemic," and finally, "regencycore."
According to Collins, "NFT" has witnessed a "meteoric" rise in popularity this year, growing 11,000% in usage in 2021. As The Guardian notes, Collins chose this abbreviation because it is a "unique technicolor collision of art, technology, and commerce… that has broken through the Covid noise." Collins' learning managing director Alex Beecroft adds, "It's unusual for an abbreviation to experience such a meteoric rise in usage, but the data we have from the Collins Corpus reflects the remarkable ascendancy of the NFT in 2021… NFTs seem to be everywhere, from the arts sections to the financial pages and in galleries and auction houses and across social media platforms. Whether the NFT will have a lasting influence is yet to be determined, but its sudden presence in conversations around the world makes it very clearly our word of the year."
NFTs are quite simply unavoidable, as it seems there's a new one to report on each day. HypeArt teamed up with FVCKRENDER to release its very own NFT, while a rare Bored Ape Yacht Club NFT sold for a record $3.4M USD back in October, and simply, everyone has released something in one way or another from the Saw franchise to Grimes, Tommy Cash x Rick Owens and Damien Hirst.
As Collins notes, "NFT" may not have a lasting impact as we step into 2022. But as long as NFTs continue to break records, we suspect the abbreviation itself will as well.
In other news, check out last week's most important business and crypto movements.