Givenchy Is Releasing NFTs and Nvidia Reported Record Revenue in This Week's Business and Crypto Roundup
While a group of crypto investors tried to buy a rare copy of the U.S. Constitution.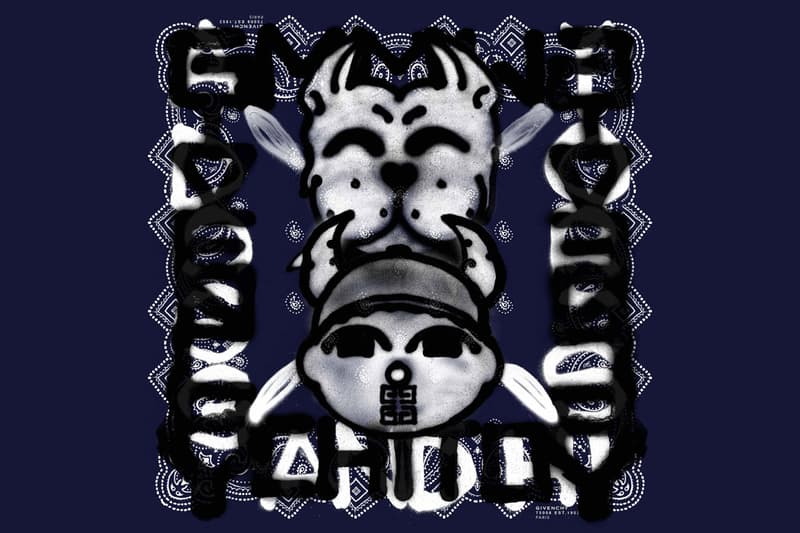 Many brands are starting to see a recovery despite the challenges initially brought on by the pandemic. Some businesses, especially ones that focused efforts on expanding e-commerce ventures, have even seen profits rise even higher than before.
HYPEBEAST has rounded up the top business and crypto stories of the week so you can stay in the know about trends across industries.
Business
The Self Service Repair will give customers access to instructions and the tools necessary to fix hardware issues at home. Set to debut first for the iPhone 12 and iPhone 13 lineups, the program will launch in the United States early next year, with plans to reach additional countries throughout 2022.
The team has been working on the concept for seven years and has made breakthroughs in soft robotics and microfluidics, the company said in a press release. A video has also been released showing how the tech will work.
Threader is an app that curates Twitter threads into a single page. The acquisition is part of the expansion of Twitter's paid Twitter Blue subscription service.
Vincent and I have some exciting news to share today: Threader is now a part of Twitter! ?

We're stoked to have turned Threader's reading experience into a native experience as part of @TwitterBlue.https://t.co/t4AXBrI12x

— Threader (@threader) November 15, 2021
Over the three months, the tech firm brought in $7.1 billion USD, representing a 50% increase from the same period last year. It also represents a 9% growth over the previous quarter.
Ford announced a non-binding collaboration with manufacturing powerhouse GlobalFoundries, which will eventually aid the automaker in bringing chip development in-house. GM is currently working with numerous semiconductor manufacturers as well.
Crypto
The new endeavor is the second time the duo has worked together following their initial collaboration for Givenchy's Spring 2022 pre-collection. The series includes 15 NFTs featuring eye-catching airbrushed characters and symbols.
Discover the Chito x Givenchy NFT collection at https://t.co/JcUVwhsshq 15 unique NFTs available to purchase at auction from November 23rd. Proceeds go to charity. pic.twitter.com/BMQDSmaHML

— Givenchy (@givenchy) November 19, 2021
Police were able to track down an individual who may have used some of the stolen cryptocurrency to purchase a rare gamer tag. The heist is considered to be the largest cryptocurrency theft by a single individual ever reported.
A new website called The NFT Bay claims to have right-clicked and saved every NFT on the Ethereum and Solana blockchain networks as JPEG files, stirring up a debate on what makes NFTs so valuable. In a press statement posted to GitHub, the website's founder said he considered the initiative to be "an educational art project."
?OMG WHO RIGHT CLICKED ALL OF THE #NFTs?☠️
??‍☠️ https://t.co/o0YRK78AkL ?‍☠️?
? pic.twitter.com/g74TFqzX0n

— ?‍☠️ thenftbay.org ? ?? (@GeoffreyHuntley) November 18, 2021
The scheme involved a company called BitConnect that allegedly cheated crypto investors out of more than $2 billion USD worth of Bitcoin. The scam is considered to be "the largest single recovery of a cryptocurrency fraud by the United States to date."
The group, which calls itself Constitution DAO, is made up of 17,437 cryptocurrency investors. The auction took place on Thursday at Sotheby's in New York and ultimately sold to a private collector for $43 million USD.
#AuctionUpdate: Tonight's historic sale of The 'Official Edition' of The United States Constitution soared to a record-breaking $43.2 million, with all proceeds benefiting the Dorothy Tapper Goldman Foundation's educational programs for students. pic.twitter.com/uR5ZJT2UY0

— Sotheby's (@Sothebys) November 19, 2021