Meta's Reality Labs Is Working on a Haptic Glove That Will Let You Feel Objects in the Metaverse
Video shows researchers moving objects, shaking hands and bumping fists in virtual reality.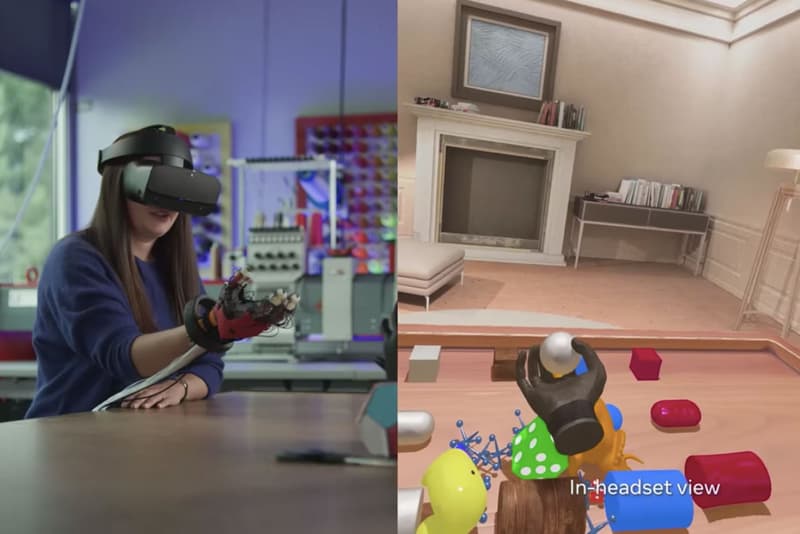 Reality Labs, a division under Facebook's new parent company Meta, is working to develop haptic gloves that will allow you to feel objects in the metaverse.
The team has been working on the concept for seven years and has made breakthroughs in soft robotics and microfluidics, the company said in a press release. A video has also been released showing how the tech will work.
The video shows clips of researchers using the gloves to catch a ball, move objects, shake hands, bump fists and even have a thumb wrestle.
"Imagine working on a virtual 3D puzzle with a friend's realistic 3D avatar," the company said. "As you pick up a virtual puzzle piece from the table, your fingers automatically stop moving as you feel it within your grasp. You feel the sharpness of the cardboard's edges and the smoothness of its surface as you hold it up for closer inspection, followed by a satisfying snap as you fit it into place."
The customizable gloves will be able to reproduce a range of sensations in virtual worlds, including texture, pressure and vibration. While the development of the tech is still in its early stages, the goal is to one day pair the gloves with a VR headset for an immersive experience that can be shared with others.
"Our haptic glove project started as a moonshot, but it's increasingly feasible as we continue to innovate and complete research," the company said. You can learn more about the project here.
In other news, Facebook is shutting down its facial recognition software.