Indulge in Almost Double the Creme With the OREO THINS Extra Stuf Cookies
Hitting shelves permanently.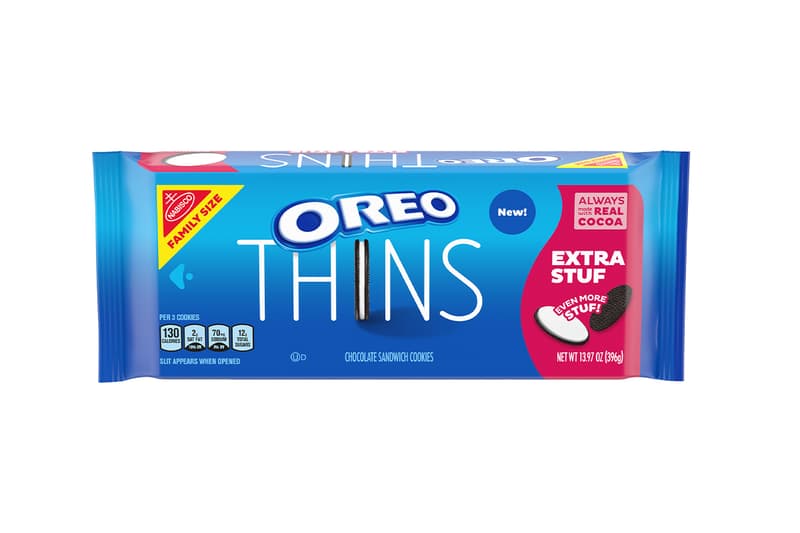 Nabisco is delivering even more creme with its upcoming OREO THINS Extra Stuf cookies offering.
The OREO THINS, which is billed as "the ultimate cookie for adults," will be arriving with the same crisp snap of the wafers but almost double the classic taste of the OREO creme. The OREO THINS Extra Stuf cookies are set to hit the shelves nationwide in January 2022 and will be a permanent addition to the OREO profile. In addition, OREO led a first-of-its-kind Keynote presentation to fans on its social channel, delivering a unique, virtual auditory and visual experience to excited fans.
The OREO THINS Extra Stuf cookies will be permanently available nationwide starting January 2022.
Elsewhere in food and beverage, the rebranding of Papa John's will include a new customer-centric restauraunt design and a revamp of its logo and brand visual identity.