Nike SB Dunk Low "Paris" Sells for Over $130,000 USD
Proxyeed, which sold the shoe, thinks it could be "the world's most expensive private shoe sale ever."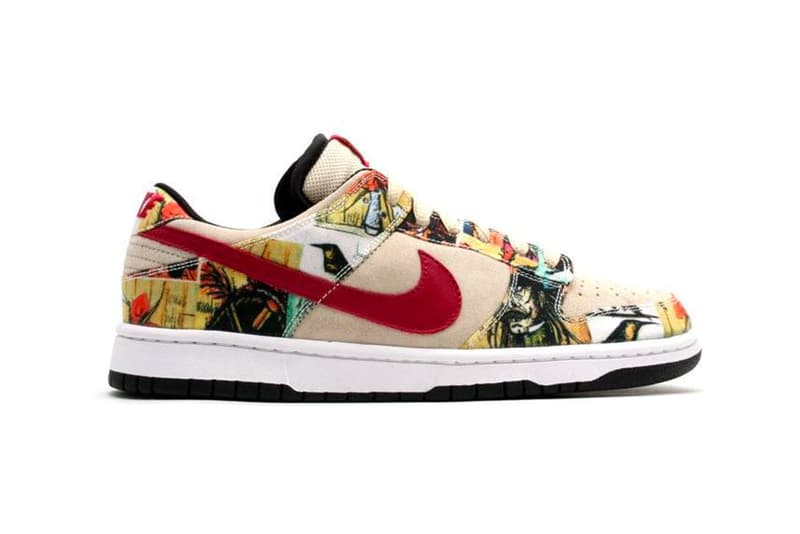 To sneakerheads, the Nike SB Dunk Low "Paris" needs no introduction, but for those unaware, it's an incredibly limited — with a rumored 150-200 pairs in existence — sneaker made by Nike SB for its 2002 "White Dunk" traveling exhibition that celebrated its arrival in Paris. Aptly, it is adorned with artwork by the late French expressionist artist Bernard Buffet, and no two pairs are the same, which only makes this pair even more desirable and rarer.
Now, the London-based reselling store Proxyeed has confirmed that it has sold a pair for "around £100k," or roughly $133,000 USD. Paired with a few other shoes, the mystery customer's total bill came to £112,300 GBP (or exactly $150,000 USD). In short, it is believed that this particular Nike SB Dunk Low "Paris" is, according to Proxyeed's owner Ryan Thomas Symes, "the world's most expensive private shoe sale ever, excluding game-worn Jordans or signed shoes."
Symes exclusively told HYPEBEAST how the deal went down. "We were negotiating with the customer on the shoe. He wanted to pay one price, we wanted him to pay another. We were quite far off, so we decided to do rock, paper, scissors for it. We won the rock, paper, scissors so he paid up."
The sale goes to show not only is the Nike SB Dunk wave alive and well, but the reselling industry is also as rife and lucrative as ever. Proxyeed carries a wide range of sneakers, from everyone's favorite YEEZY's to pairs it flogs for 99p on Saturdays. Take a look at its Instagram post above for more information on the sale.
In other news, here are this week's best footwear releases.