Louis Vuitton Unveils Virgil Abloh Statue at SS22 Miami Presentation
Virgil was here.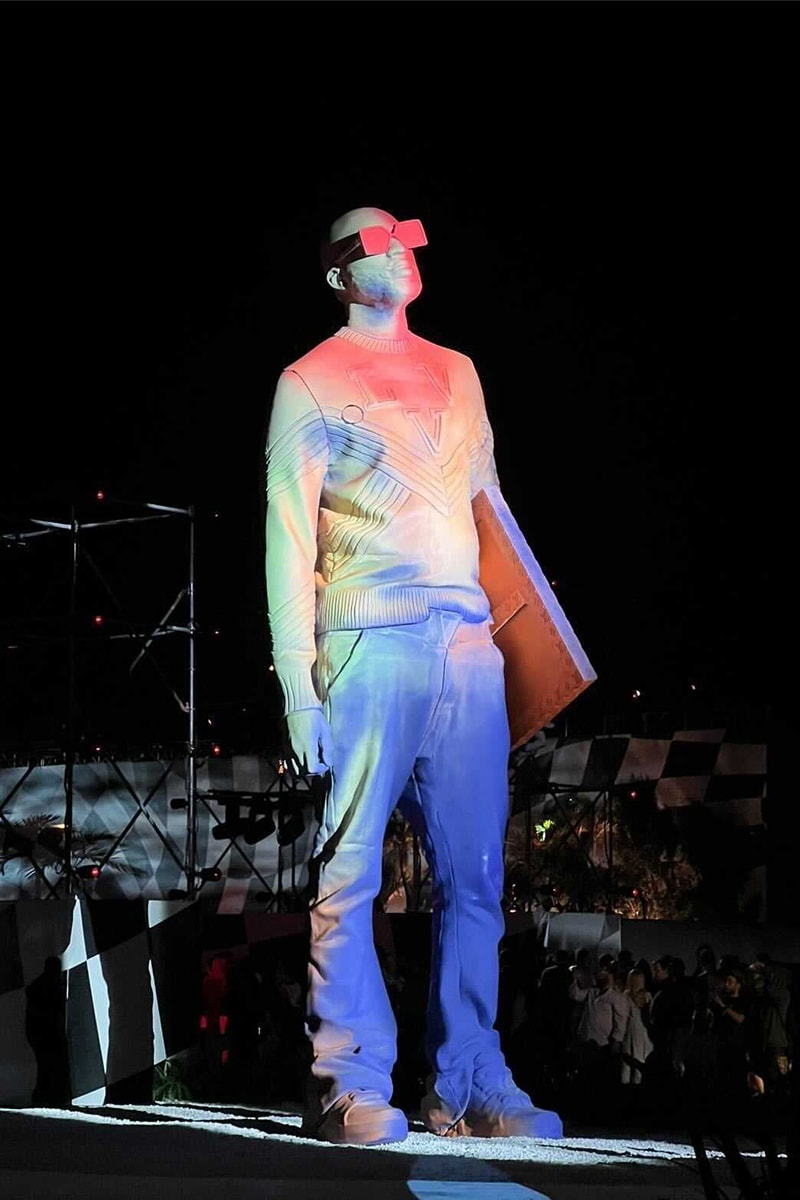 1 of 4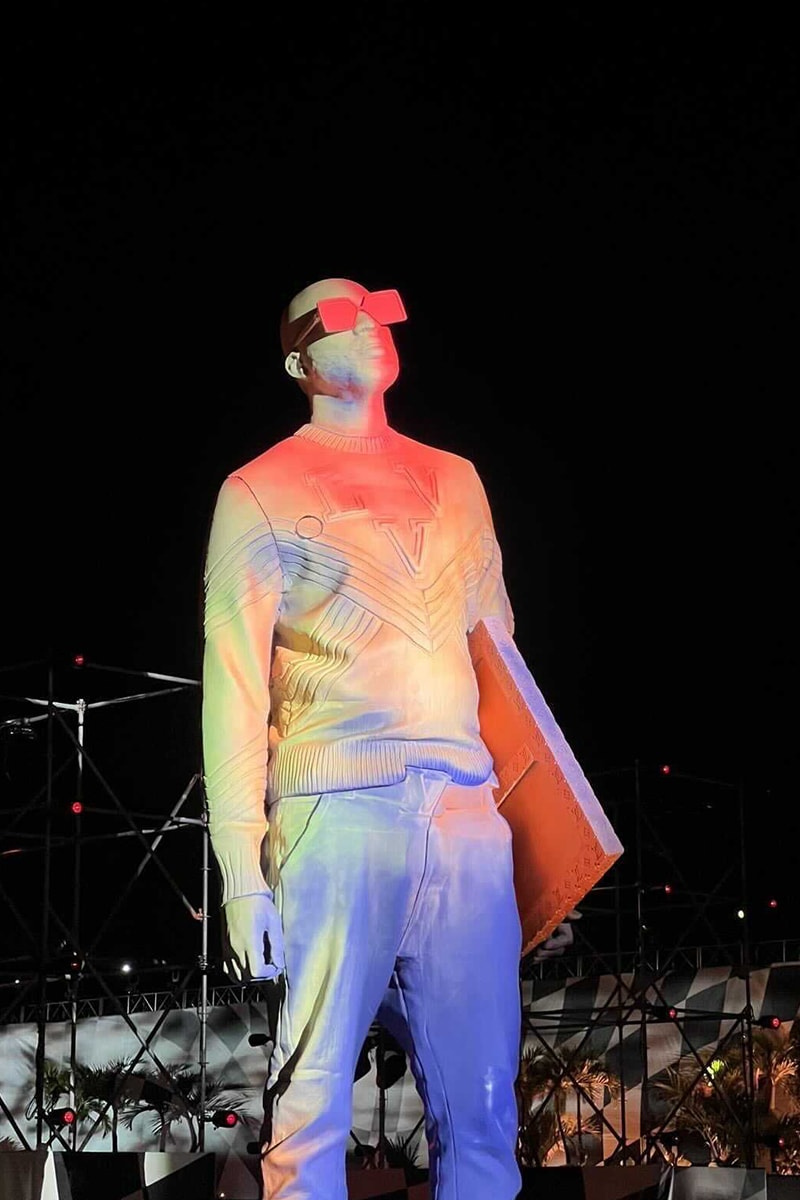 2 of 4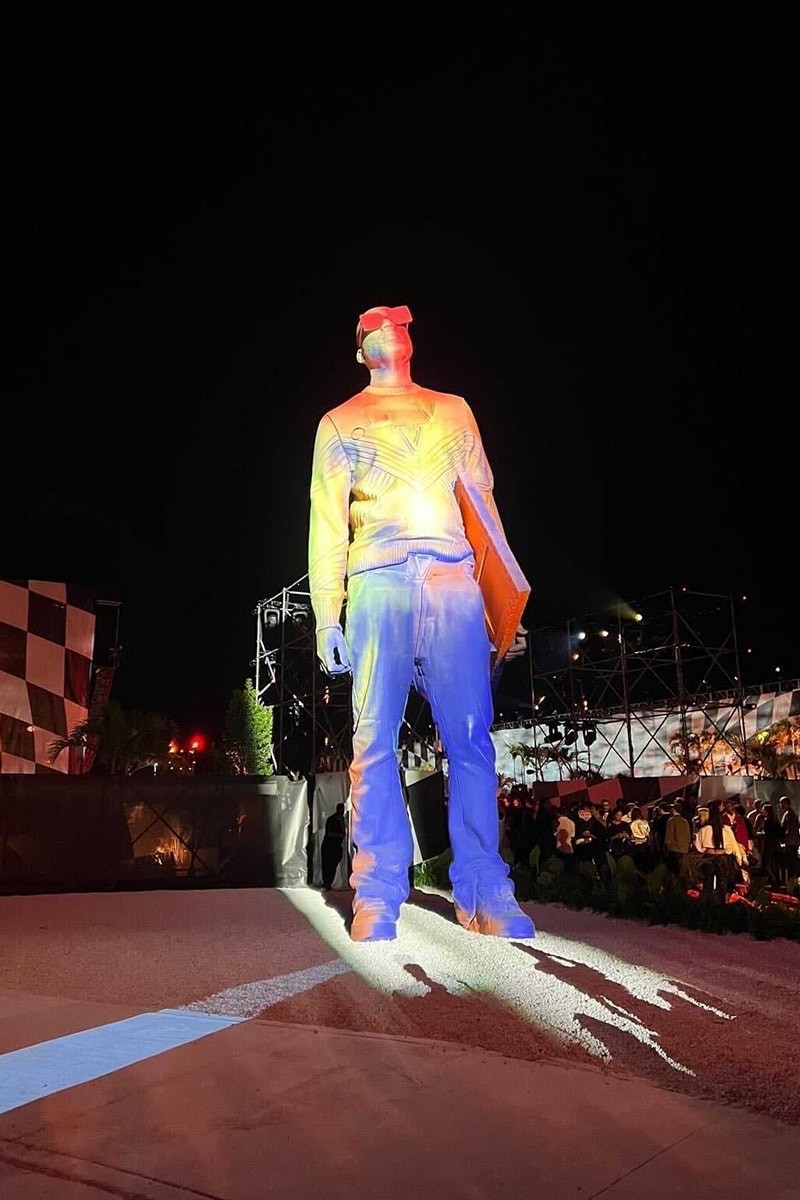 3 of 4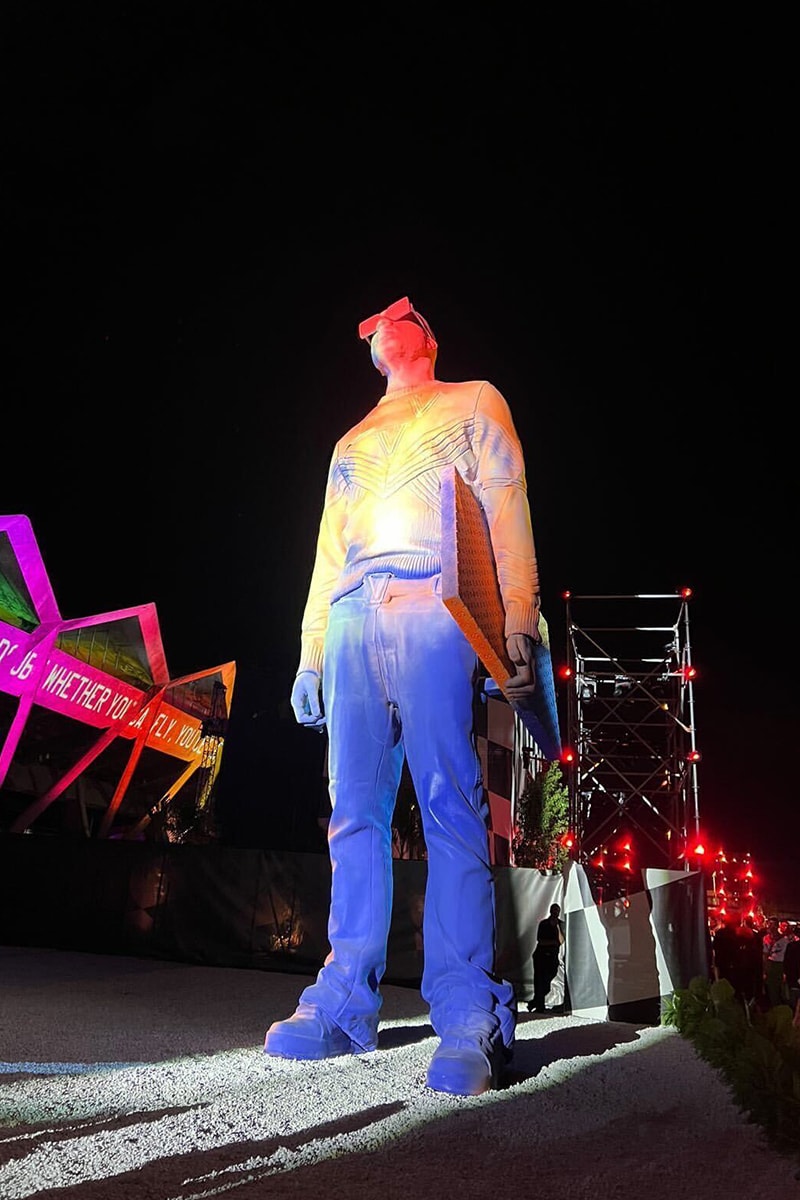 4 of 4
Shortly after an official announcement that Virgil Abloh had lost his private two-year battle with cardiac angiosarcoma, a rare aggressive form of cancer, Louis Vuitton announced that the posthumous presentation of his Spring/Summer 2022 collection in Miami would "pay tribute to the life and legacy of a creative genius."
In front of a packed crowd full of celebrities and fashion figures, the luxury fashion house unveiled a state of the late Artistic Director. The large-scale multicolor representation of Virgil Abloh showed the late icon looking to the skies while holding an LV monogram marked canvas, representing his artful outlook. Additionally, to close out the show, a series of drones were used to create the form of a paper airplane, his initials and the touching message "Virgil was here."
Check out Louis Vuitton's statue of Virgil Abloh above and scenes from the SS22 presentation, along with an official statement from Michael Burke, Louis Vuitton's Chairman and CEO below.
"It is with profound sorrow that I learned of the passing of Virgil Abloh. Virgil was not only a friend, great collaborator, creative genius, visionary and disruptor, but also one of the best cultural communicators of our times. He paved the way for future generations. As a devoted supporter of his community through his charities and passions, he was an eternal optimist who believed anything was possible. In this same spirit, we at Louis Vuitton will proudly continue to celebrate his legacy with a final show in Miami, per his wishes. I am honored to have called him my friend. My deepest thoughts are with his wife, children, parents, family and the entire community that was touched by his greatness."

Michael Burke, Louis Vuitton's Chairman and CEO
View this post on Instagram
View this post on Instagram
View this post on Instagram
View this post on Instagram
In case you missed it, Nike recently delivered a statement honoring the memory of Virgil Abloh.