Kia's EV6 Overtakes Tesla's Fast-Charging Record
Faster by almost 6 hours in a New York City to Los Angeles journey.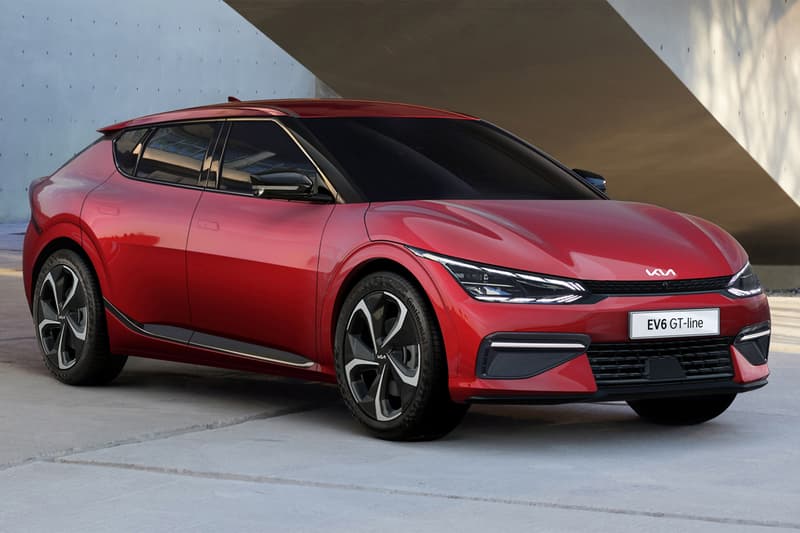 Kia and its recently-unveiled EV6 have come to end Tesla's reign.
Aside from carrying an impressive powertrain that makes its GT-spec all-wheel-drive faster than a Lamborghini Urus, the EV6 is equally quick when it comes to charging. On Wednesday, the Korean automaker revealed that the new crossover has now set a new world record for fast-charging, beating out Tesla's previous record set in 2015 by its Model S.
The new Guinness World Record was set over a 2,880-mile journey from New York City to Los Angeles. Covering the entire trip, the Kia EV6 was only plugged in for 7 hours, 10 minutes and 1 second, a massive improvement from the previous Tesla record of 12 hours, 48 minutes and 19 seconds. On average, the EV6 only had to stop for under 20 minutes each time, and the 800V system can charge from 10% to 80% in just 18 minutes. Its long-range 77.4kWh battery also has a range of 315 miles, significantly reducing the need for constant stops.
The Kia EV6 will be available stateside early next year.
Elsewhere in the automotive industry, Mazda has unveiled its most robust SUV yet: the CX-50.